The Church and the Christian Community - A Bible Study on 1 Corinthians
100% Satisfaction Guarantee
---
Product Description
What is the authentic way to live out the life of Christ in the midst of the world? How do Christians, in the midst of a pagan culture, seek a balance between isolation and assimilation? What does it mean to live in Christian community?

In this five-part series on Paul's first letter to the Corinthians, Catholic theologian and Bible teacher Tim Gray takes a look at the very real problems and controversies faced by the early Christian community of Corinth in the midst of the pagan culture that surrounded them, and makes real life applications to our own struggles of living out an authentic Christian community in the midst of the world.

Available as a 4 CD Set with 8 separate talks (Item #8001758), 2 DVD Set (Item #4003566), and Leader's Guide (Item #1011881). Each sold separately.
You might also like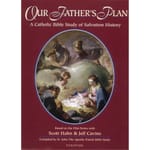 $12.95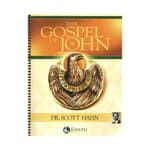 $14.95