First Holy Communion is an important day in the life of every Catholic child. Dressing up to give the day honor is a long-standing tradition. Especially for little girls, picking out the right First Communion dress that looks great and fits is pretty important.  Here are a few tips to help you pick out the First Communion gown that's just right for your little princess.
1. How to Measure
When you're shopping for a First Communion dress online, there should be a size chart available. Here is a guide to assist you in taking those crucial measurements. Measure twice, buy once.  You don't want to complicate things by having to return multiple dresses until you find the right fit.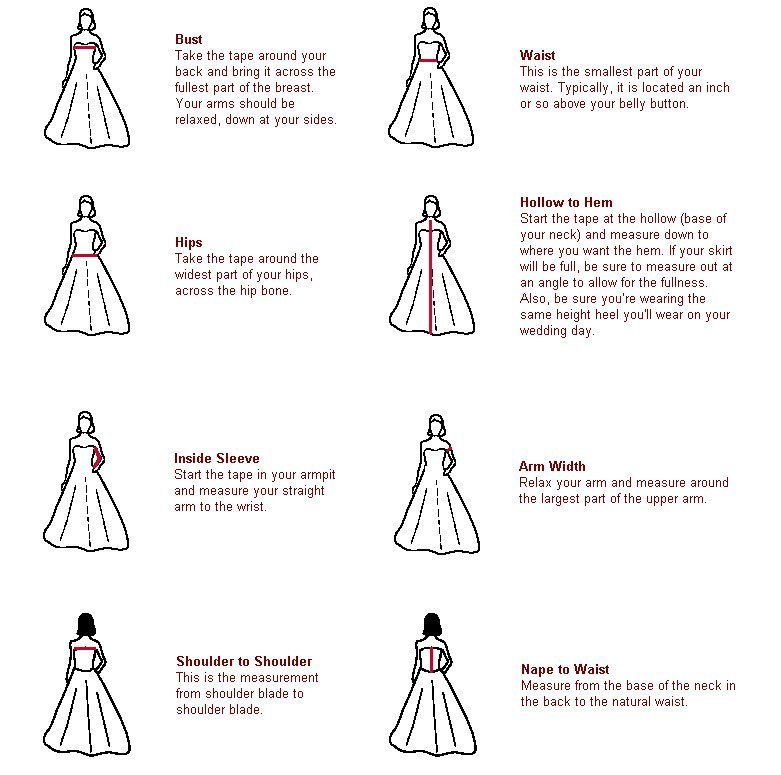 2. Know Your Terminology
Formal dresses have a language all their own when it comes to cuts and styles. Here are some common words you may run into in the product descriptions while you're shopping for a First Communion dress:
Tea Length

: Tea-length dresses tend to be fitted at the top and widen at the bottom, with a hemline that stops mid-calf.
Empire Waist

: A type of dress or top where the waist line is raised above the natural waistline, sometimes as high as right below the bust.
A-Line

: An A-line dress is fitted at the waist or hip and gradually widens towards the hem, giving the impression of the shape of a capital letter A.
3. Know Your Family/Cultural Traditions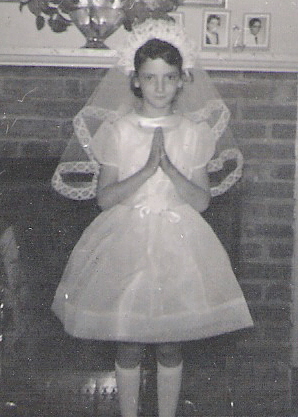 Conservative or flamboyant?  Not all cultural backgrounds are the same. Some traditions have very fancy and elaborate styling to their formal dresses for special occasions: think lots of frills.  In many Latin and Asian cultures, the more flamboyant the dress, the better.  In other settings this may be completely out of place, less is more.
There also may be certain symbols appropriate to your culture, for example, families with a strong Irish heritage may appreciate Irish emblems such as shamrock detail on the dress.
4. Know the Personality of Your Child
Not all girls are the same. Some girly girls love big dresses. Some girls would feel miserable in one.  Even if you think a dress is perfect, but your daughter doesn't like it at all, don't force her to wear it.  You don't want her to be so focused on how much she doesn't like her dress that she pays no attention to receiving the body, blood, soul, and divinity of Jesus Christ in the Blessed Sacrament.
5. Check the Vanity
Be careful not to overemphasize the importance of your little girl looking like a princess. This would also be a distraction. Remember that this is First Holy Communion and not a pageant.  Dressing up is for showing due honor to the Sacrament, and not primarily for the photo op. This also goes for
First Communion accessories
and veils, shoes and jewelry, etc.  Go for reverence and beauty, not glam or bling.
Hopefully these tips help steer you in the right direction for choosing the right gown for your daughter on her big day.  If you need more ideas on dress styles, be sure to check out The Catholic Company's 2012 First Communion photo contest.  If you have any other tips for our readers, please share below.
Comments