The Knights of Columbus have a great timeline available detailing the fascinating history of Our Lady of Guadalupe, the 16th century apparition of the Blessed Virgin Mary to St. Juan Diego near present day Mexico City.
From the birth of St. Juan Diego to modern times, this timeline shows how much the miraculous image of Our Lady has meant to the Americas, the Catholic Church, and the whole world.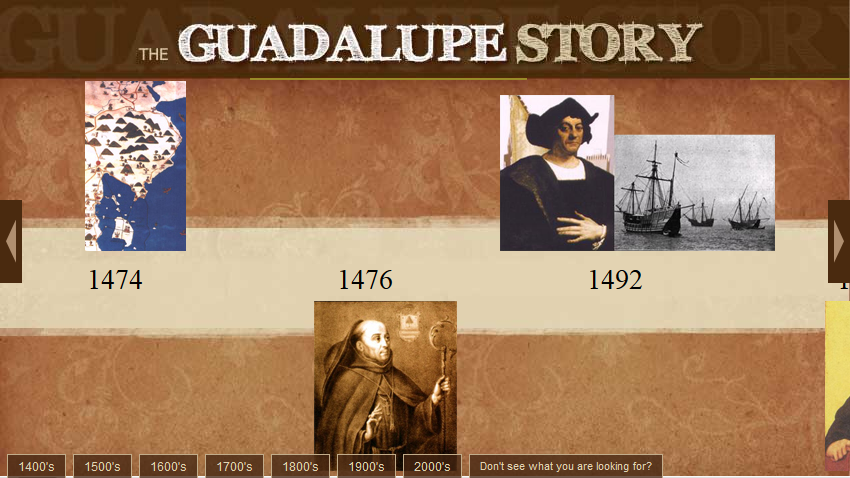 Click the image above and then select "Guadalupe timeline" on the left side to take you to the interactive Guadalupe Story timeline. Scroll with the arrows on the left and right, and click on the images to learn more about the years featured in the timeline. You can also view a PDF version of the Complete Timeline.
For more information about Our Lady of Guadalupe, read Our Lady of Guadalupe Feast Day: Facts & Celebration Ideas.