April 28 is the feast day of Saint Gianna Beretta Molla, an Italian medical doctor who lived a life of heroic virtue. She is a saint for our modern times with much to teach us through her life witness as a faithful Catholic, successful working woman, devoted wife, and loving mother of four.
HER EARLY LIFE
Gianna was born in Italy in 1922. She was raised in a large and strong Catholic family; both of her parents were Third Order Franciscans. Daily Mass and a daily were part of her family tradition, and of the 13 children born to her parents there were two priests, a nun, and a saint (Gianna).
Gianna was an adventurous woman who loved skiing and mountaineering. She studied medicine in college while also serving others through Catholic Action and the St. Vincent de Paul Society. She earned degrees in Medicine and Surgery from the University of Pavia in 1949. After opening her own medical clinic she gave special attention to mothers, babies, the elderly, and the poor, inspiring her to specialize in Pediatrics at the University of Milan in 1952.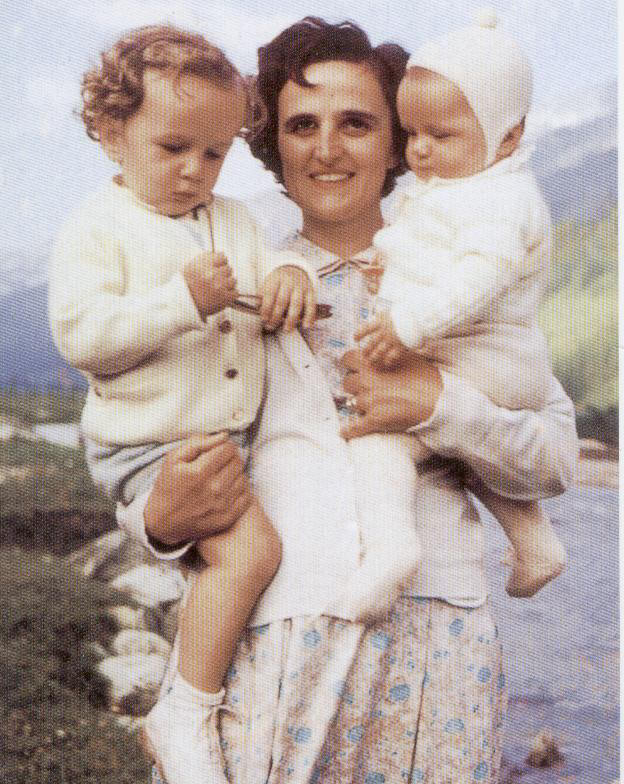 "God's Providence is in all things, it's always present."
~St. Gianna Molla
HER MARRIAGE AND MOTHERHOOD
Gianna was also committed to prayer and contemplation to discover God's will for her life. According to one account,
"Through her prayers and those of others, she reflected upon her vocation, which she also considered a gift from God. Having chosen the vocation of marriage, she embraced it with complete enthusiasm and wholly dedicated herself 'to forming a truly Christian family'."
She married in 1955 and welcomed four children into the world.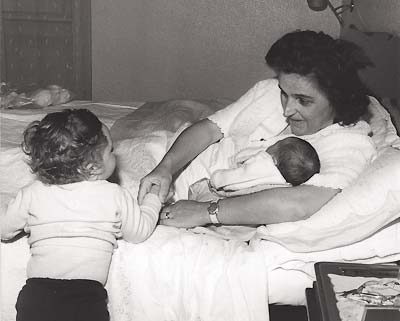 When she was pregnant with her fourth child, a painful fibroma developed in her uterus. Her doctors gave her three options for treatment: an abortion, which would save her life and preserve the possibility of future pregnancies, but would directly terminate the life of her unborn child—a mortal sin; a hysterectomy, which would also save her life yet indirectly terminate the life of her unborn child, a procedure which would have been morally permissible without sin; or a risky surgery to remove the fibroma and continue with the pregnancy to save the child's life, which would put her own life in danger.
HER HEROIC DECISION
Gianna made a heroic choice; she chose the surgery to remove the fibroma, the option with the best chance to save the life of her unborn child—even though it was the option that put her own life the most at risk.
After the surgery, complications persisted through the rest of her pregnancy. Because of this, Gianna knew that she would have a risky delivery. She remarked,
"This time it will be a difficult delivery, and they may have to save one or the other—I want them to save my baby."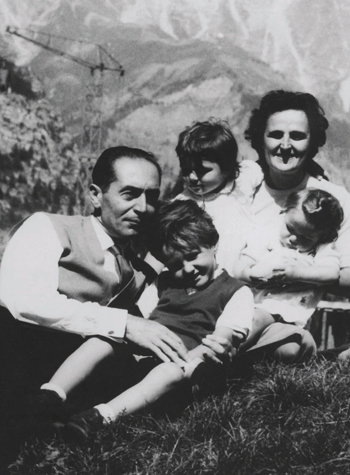 On the morning of April 21, 1962, which was Good Friday that year, her daughter Gianna Emanuela (named for her mother) was born after a hard labor and delivery via C-section. She made it clear to her doctors,
"If you must decide between me and the child, do not hesitate: choose the child - I insist on it. Save her."
Seven days later St. Gianna died, after much painful suffering, on April 28, 1962. She was 39 years old. Among her last words were, "Jesus, I love you."
HER CANONIZATION
Gianna Beretta Molla was beatified by Pope St. John Paul II on April 24, 1994, during the international Year of the Family. She was canonized on May 16, 2004. She is the patron saint of physicians, pregnant mothers, unborn children, and against abortion.
"St. Gianna died as a result of sacrificing her life so that her unborn child in the womb could have the maximum chance at life. Divine Providence accepted her sacrifice and suffering and she was rewarded with Eternal Salvation. Thus it is very beautiful that her heroic virtue was acknowledged and confirmed by the Universal Church through two intercessory miracles involving two mothers and an innocent baby in the womb." - St. Gianna Physician's Guild
For more on this great saint for our times, read The Miracles Approved for the Canonization of Saint Gianna Beretta Molla. Her husband, Mr. Pietro Molla, died in 2010 on Holy Saturday surrounded by his children. Read the account of his death, A Holy Couple Reunited in Heaven, from a priest who was close to the family.
"One cannot love without suffering or suffer without loving."
- St. Gianna Molla
HER LIFE PRAYER
Jesus, I promise You to submit myself to all that You permit to befall me, make me only know Your will. My most sweet Jesus, infinitely merciful God, most tender Father of souls, and in a particular way of the most weak, most miserable, most infirm which You carry with special tenderness between Your divine arms, I come to You to ask You, through the love and merits of Your Sacred Heart, the grace to comprehend and to do always Your holy will, the grace to confide in You, the grace to rest securely through time and eternity in Your loving divine arms. Amen.
St. Gianna Molla, pray for us!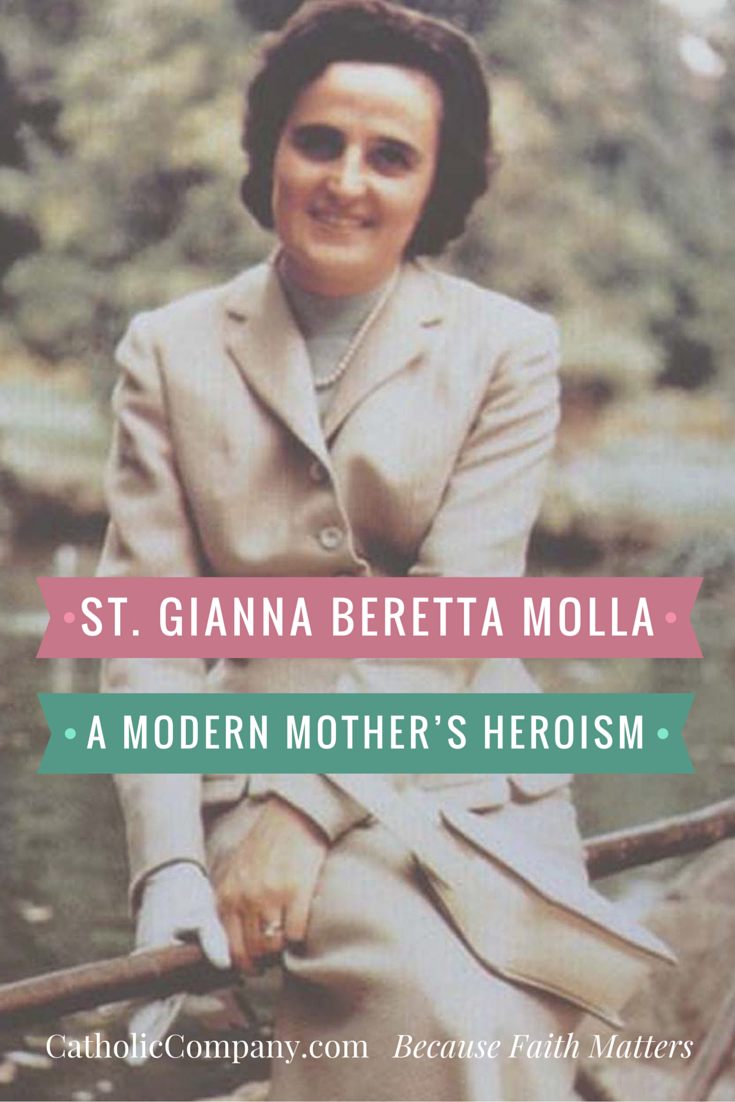 This article has been updated and was originally published in April 2013. © The Catholic Company. All rights reserved.
Comments