If you still need to take care of those stragglers on your shopping list . . . or if you haven't even started yet . . . here are some popular religious Christmas gift ideas to help take you to the finish line.
And remember, Christmas isn't just a day, it's a season that BEGINS on December 25th. So, there is no shame in spreading out your gift-giving right up to Epiphany on January 6th (the original 12 days of Christmas). After all, that's the day when Baby Jesus received his gifts!
One of the most important things for growth in the spiritual life is spiritual reading. Inspire a friend or family member with a good Catholic book on a topic they will enjoy and benefit from.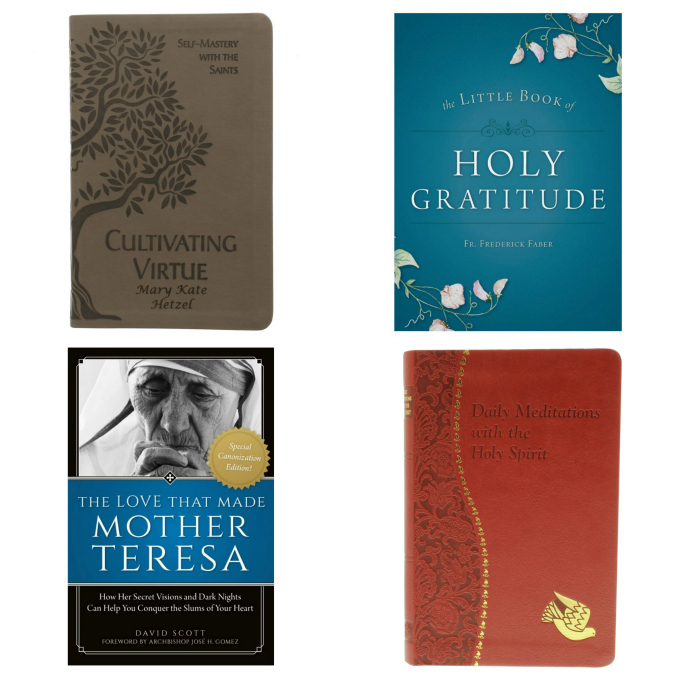 Our budding line of Catholic t-shirts and sweatshirts includes designs inspired by the papacy, Christian symbolism, and the Pro-Life movement.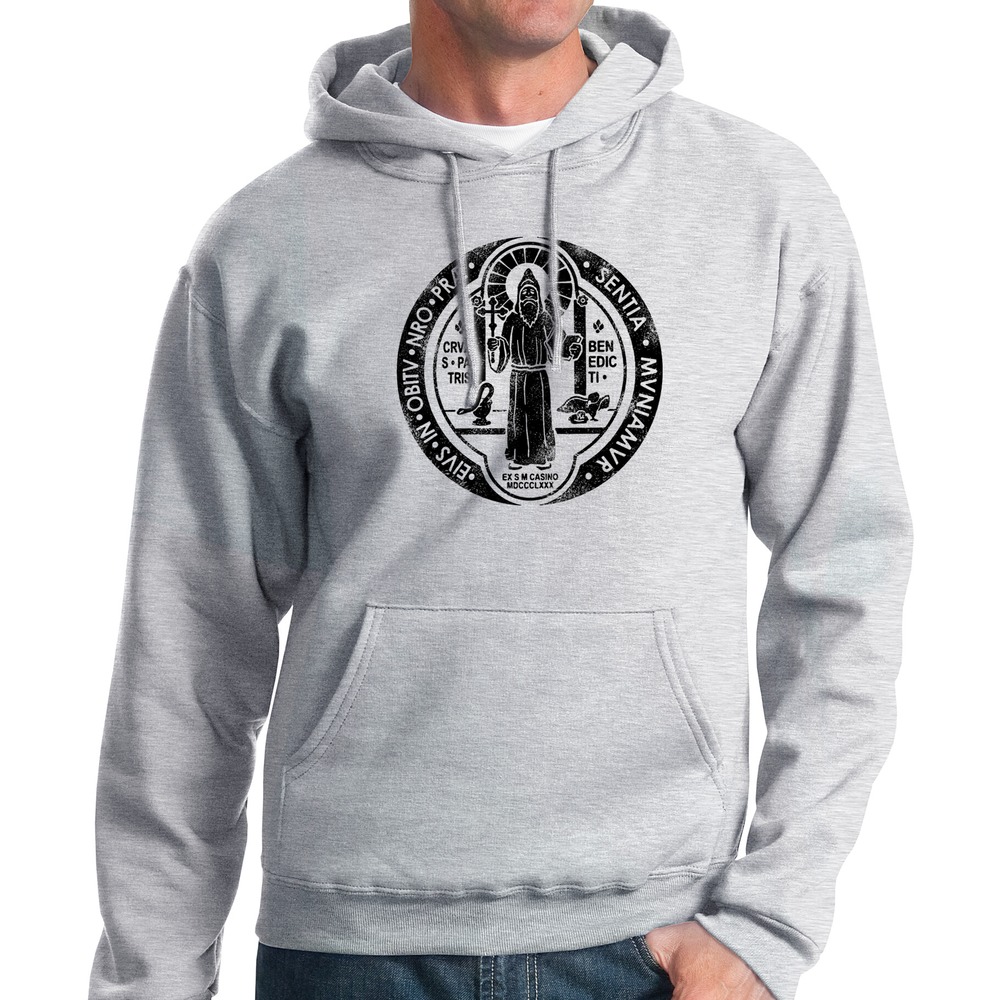 We have SO MANY great Catholic-inspired mugs, it will be hard to choose which one you want the most. Include a t-shirt (above) inside the mug as a neat gift pairing idea, or fill it with candy, cocoa packets, or other treats.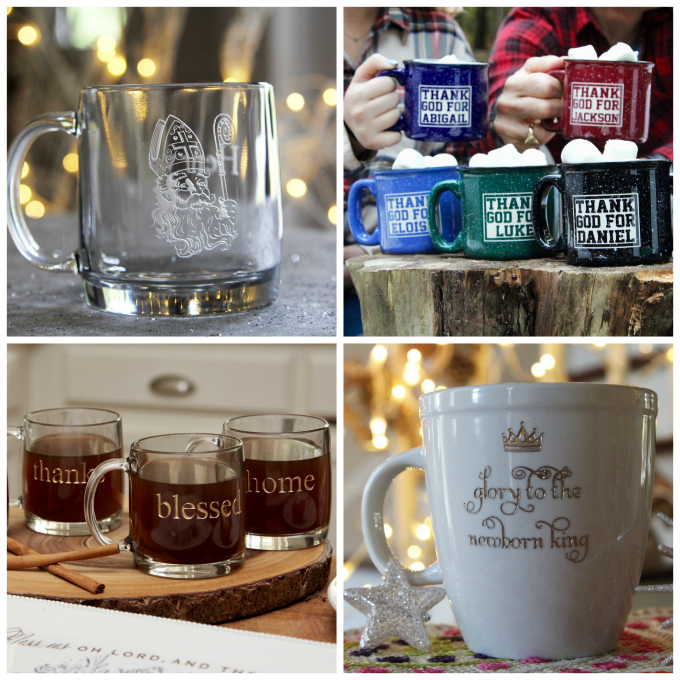 Help your loved ones keep track of all the saint feast days and every other wonderful thing happening on the Catholic Church's liturgical calendar.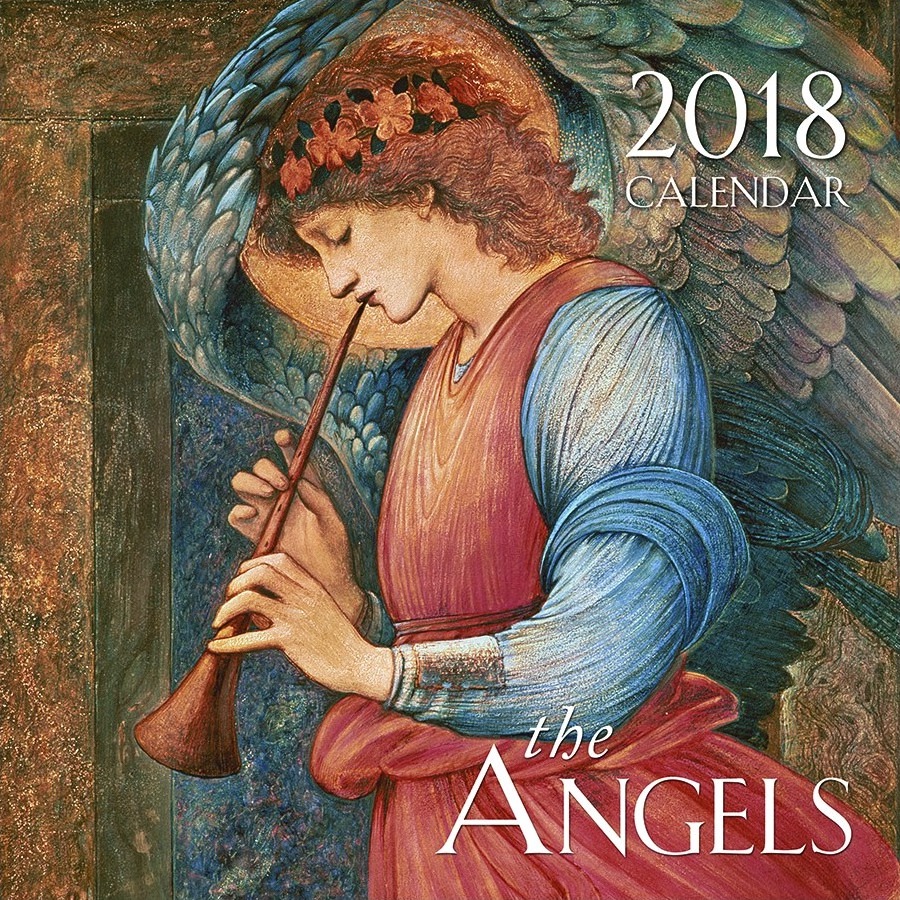 Ornaments are a classic gift idea for a reason, especially for those on your list for whom you need to get just a little something. This year we've added lots and lots of new choices that we think you're going to love.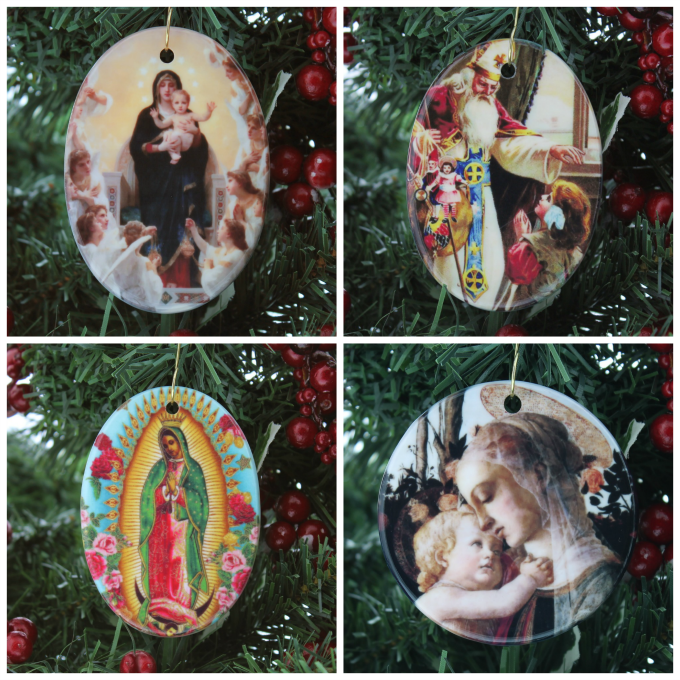 Everyone needs coaster, aprons, and dishtowels for the kitchen, why not choose ones that will inspire as well?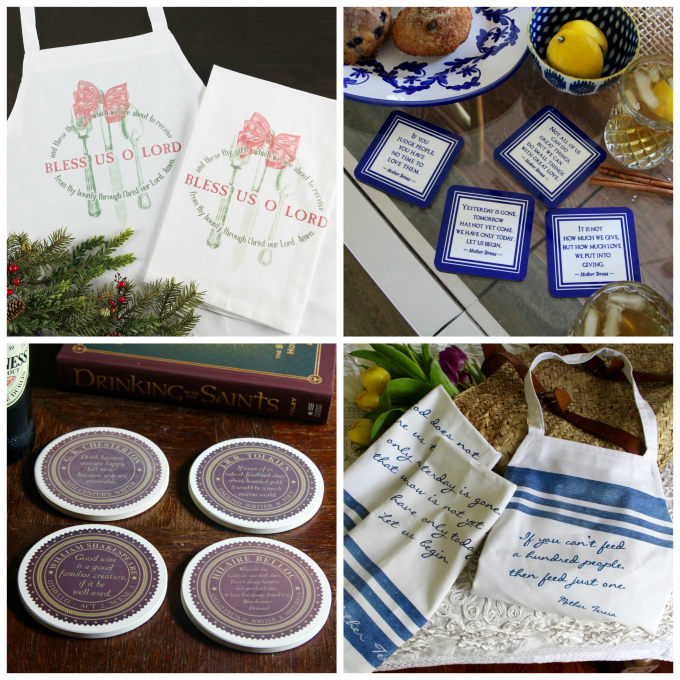 A holy water bottle is a gift that keeps on giving with each refill. Who wouldn't want to keep one of these nearby at all times?

Maybe there's someone you know who has only ever had those mass-produced colored bead plastic rosaries. Why don't you introduce them to a truly beautiful and reverent prayer companion? We make handcrafted rosaries in-house in a variety of styles, including five decade, rosary bracelet, one decade, tenner, paracord, special devotion, and more!
With Catholic jewelry there is literally something for everyone. Whether a patron saint medal or a rosary bracelet, there is something in this category for each person on your list, young and old, in every price range.

We have lots of different styles of keepsake boxes, including our new exclusive designs like the one below. It's a great place to store rosaries, jewelry, prayer cards, and other holy things. Pair this gift idea with some Catholic jewelry (above) or a rosary.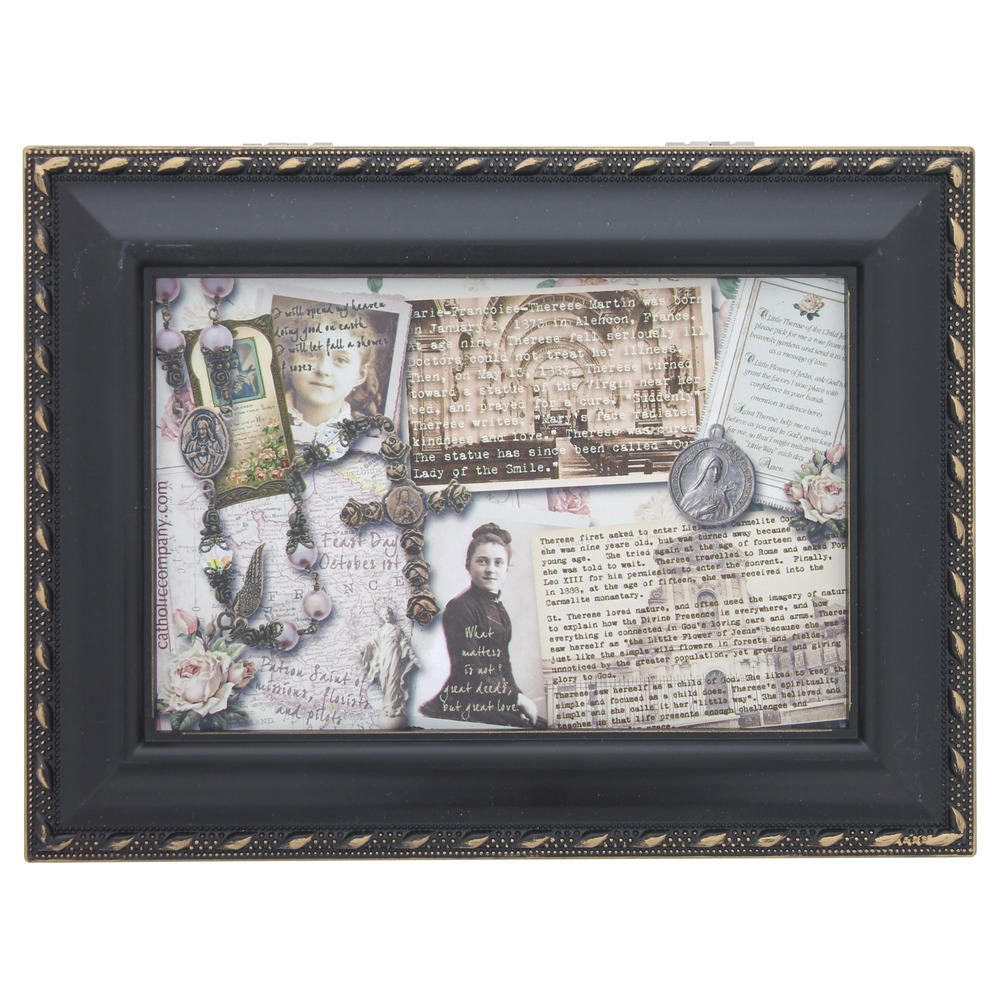 You can't go wrong with something decorative for the home or office that shares an inspirational message. You can choose classic religious art, or more artsy and contemporary pieces like the ones below.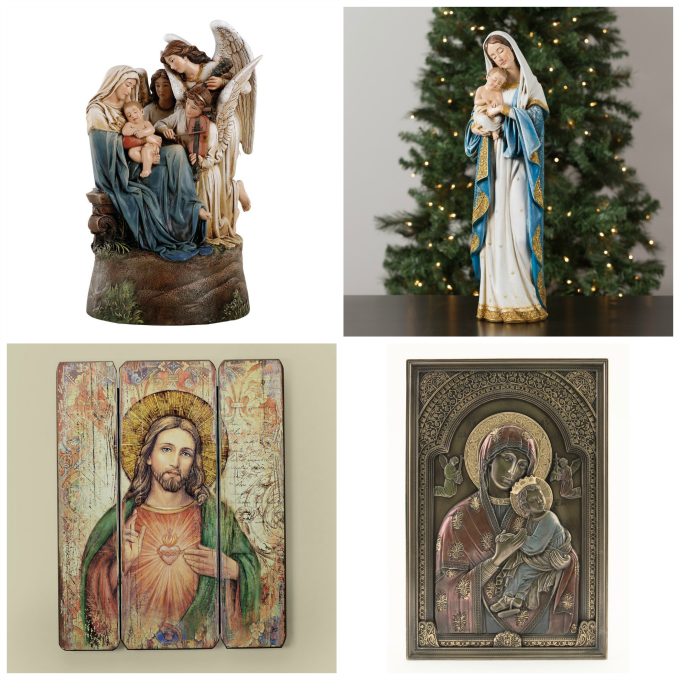 Find our
Need more ideas? Just head over to CatholicCompany.com and browse around. You won't be disappointed!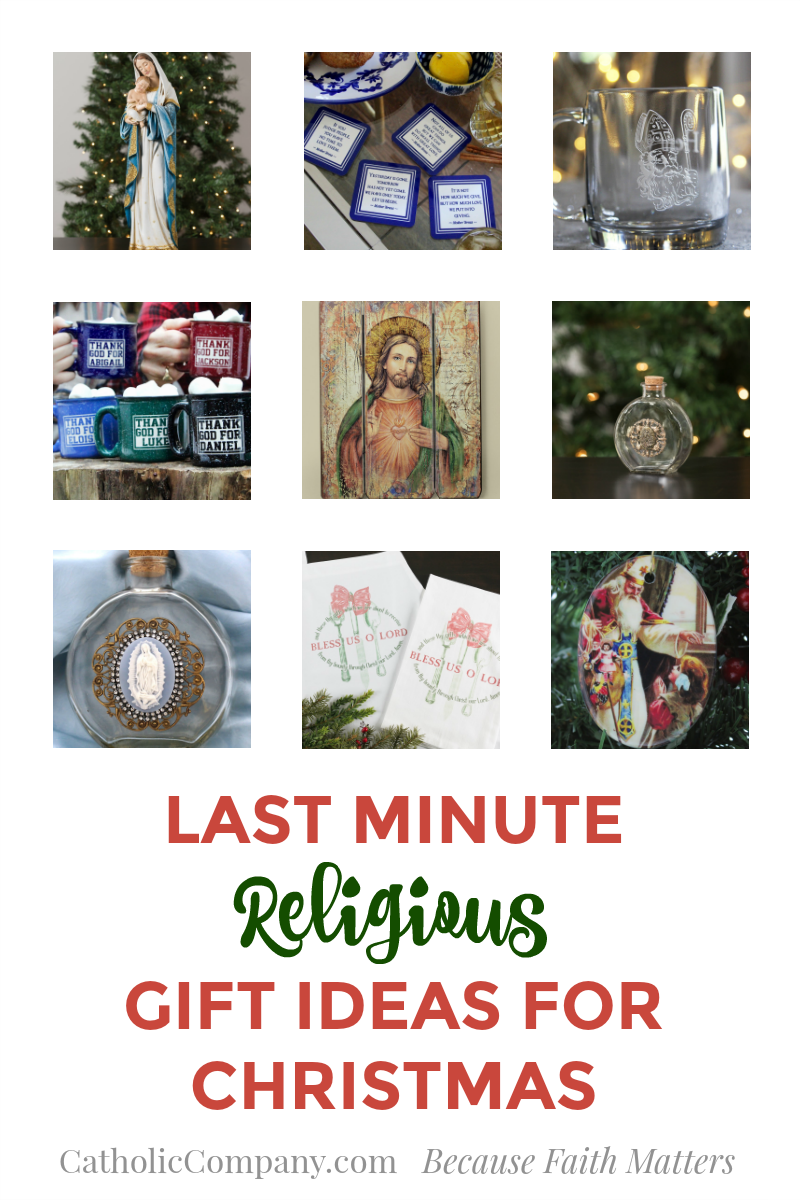 This article has been updated and was originally published in December 2015. © The Catholic Company. All rights reserved.