When it comes to concerns for our health and the health of our loved ones, we should always turn to prayer. We pray for disease prevention, for physical healing, and for peace of soul while enduring physical suffering. Fortunately, there seems to be a special saint for just about every illness and health concern we can think of!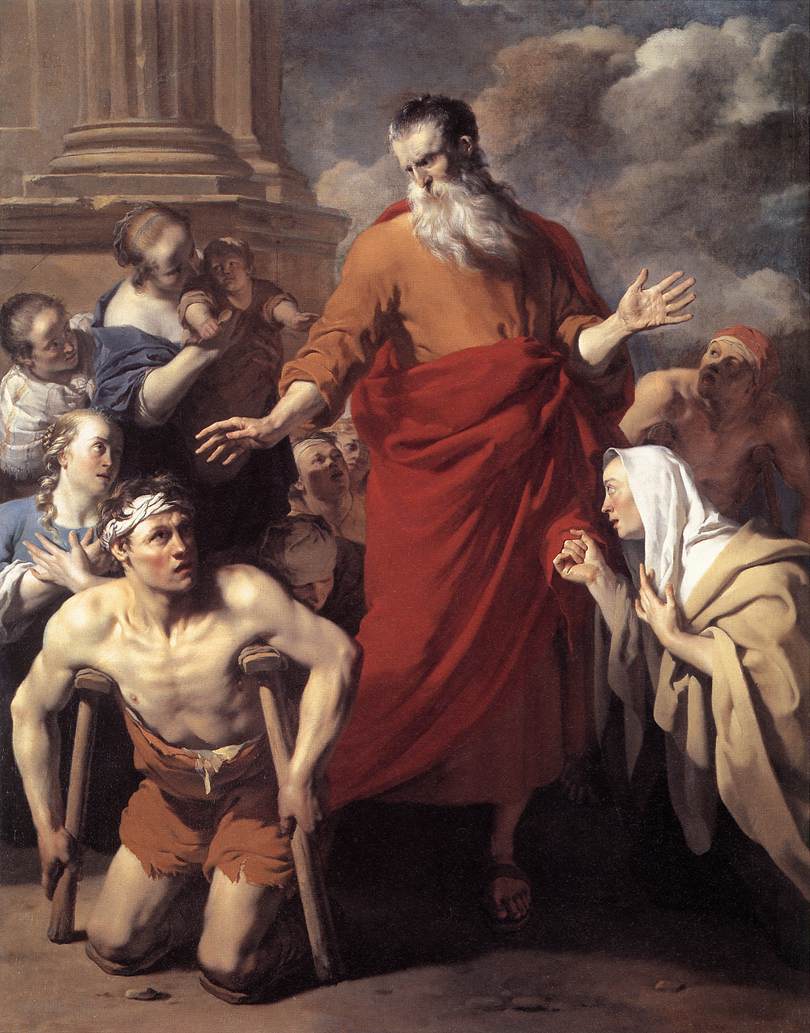 The saints are great aids to us in our time of need and help guide us to greater love for Christ through our crosses and trials, especially when it comes to our health. Here is a list of both popular and not-so-well-known saints to invoke for common ailments:

Addictions

– St. Maximilian Kolbe

Arthritis

– St. Alphonsus Ligouri

Babies, Infants, Children's Health

– St. Philomena

Back Pain

– St. Gemma Galgani

Breast Cancer

– St. Agatha

Broken Bones

– St. Stanislaus Kostka

Burns

– St. John the Apostle

Cancer

– St. Peregrine

Chronic Illness and Suffering

– St. Lidwina of Schiedam

Cramps, Abdominal Pain

– St. Erasmus of Formiae (St. Elmo)

Diabetes

– St. Josemaria Escriva

Epilepsy and Seizures

– St. Vitus

Eye Disorders

– St. Lucy

Head Injuries

– Blessed John Licci

Headaches

– St. Teresa of Avila

Heart Disease, Heart Attack

– St. John of God

Impossible Causes

– St. Jude Thaddeus

Infections

– St. Agrippina of Mineo

Infertility, Miscarriage, Childbirth

– St. Gerard

Kidney Disease

– St. Benedict

Lung and Respiratory Problems

– St. Bernardine of Siena

Obesity, Stomach Ailments

– St. Charles Borromeo

Pain, Suffering, Healing

– St. Pio of Pietrelcina

Skin Disease

– St. Anthony of the Desert

Stress, Anxiety, Mental Health

– St. Dymphna

Strokes, High Blood Pressure

– St. Andrew Avellino

Surgery

– St. Luke the Evangelist

Throat Ailments

– St. Blaise

Toothache, Dental Problems

– St. Apollonia

Wounds

– St. Rita
You can find information, medals, prayer cards, and devotional items for many popular saints using our helpful Patron Saint Index here.
[[18886, 1433]]
All you holy men and women, pray for us!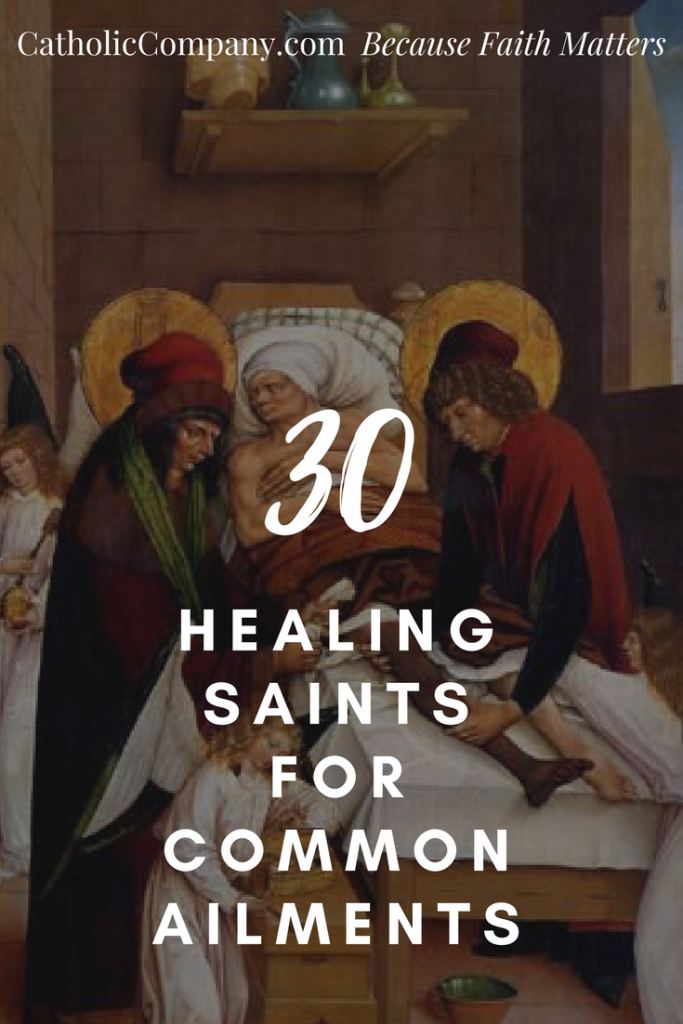 This article has been updated and was originally published in June 2014. © The Catholic Company. All rights reserved.