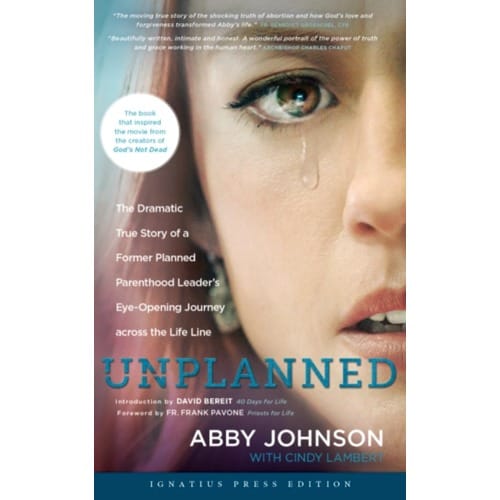 Last week, The Catholic Spotlight interviewed Abby Johnson, author of unPlanned, the dramatic true story of a former Planned Parenthood leader's eye-opening journey across the life line.
Here is a snippet from the interview:
Chris Cash: Well, I am so glad to see such a huge response to this book. By the way, the book Unplanned is somewhat of a history, somewhat of an expose of your experience with Planned Parenthood as well as the reasons why Abby left Planned Parenthood and came over to prolife side. So why don't you just give us a brief synopsis of what we're going to find, what we're going to learn by reading the book.
Abby Johnson: I think that you're going to kind of learn what motivates people to work at Planned Parenthood. I think you're going to learn what motivated me to leave. I know you're aware of that. I think that you're going to see, in my opinion and from my perspective, the best way to reach people that are working in the clinic and the best way to reach people that are going into the clinic for services. There's a lot of different approaches out there. I've seen several even out in front of the clinic where I work and I know what reached me and so I think that you'll see that definitely. And I think that you will find out some new information about Planned Parenthood, things that you may not have known which is one of the reasons that I think people were so excited about the book is because people want to know what's going on at Planned Parenthood. They want to know about the inside of the abortion industry because it's a place for most people, they don't get to go.
unPlanned is available at CatholicCompany.com.