The blessing of baby Jesus figurines is an event that takes place at the Vatican each year. Children observe this annual tradition by bringing the baby Jesus figure from their family nativity scene to St. Peter's Square for a special papal blessing.
The tradition, called Bambinelli Sunday, was begun by Pope John Paul II to take place on the third Sunday of Advent, or Gaudete Sunday. Following the Sunday Angelus address, the Holy Father blesses all the statues and figurines of Baby Jesus held up by the children in the crowd under the Holy Father's window, which the children then take back to homes to be placed under their Christmas trees, waiting for Christmas Eve when the Bambinelli can be placed in the manger to mark the birth of the Baby Jesus.
Bambinelli Children's Book
Bambinelli Sunday: A Christmas Blessing is a great children's book for the Advent season that is written around this loved Vatican tradition.
It's a story about a boy, Alessandro, whose grandparents run a business that makes figurines for nativity scenes. While spending time with his grandparents, Alessandro's grandfather encourages him to craft his own baby Jesus figurine in order to bring it to St. Peter's Square for the annual Bambinelli Sunday blessing by the Holy Father.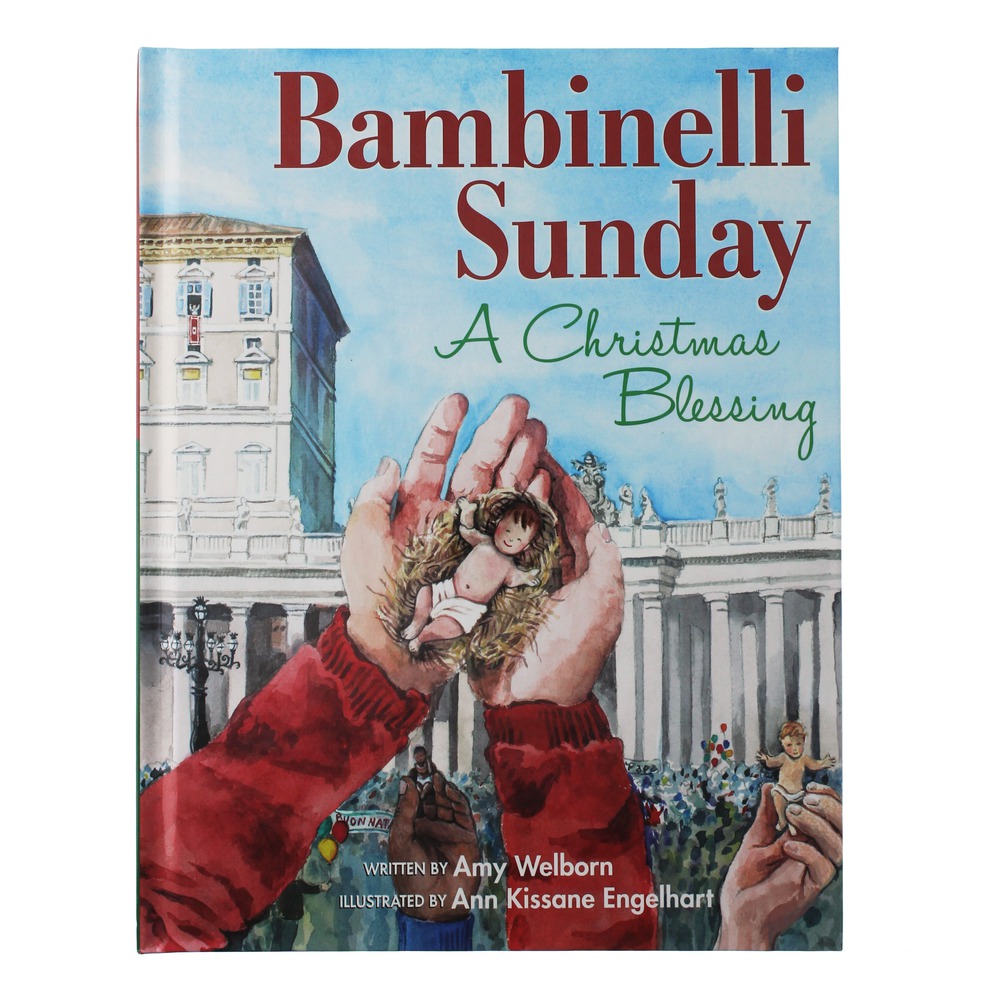 Through the events that occur in the time leading up to receiving the papal blessing, Alessandro comes to see his world in a new way, and receives the best surprise of all in the end.
This book for children ages 7 to 10 tells a wonderful story about sharing, compassion, generosity, and forgiveness through the lens of a long-standing Italian tradition. The beautiful illustrations and timeless story is sure to make this a treasured Advent and Christmas resource for families for generations to come.
Bambinelli Advent Craft
The author, Amy Welborn, has also shared a fun craft idea where you can Make Your Own Bambinelli. Each Bambinelli (or baby Jesus) is made out of clay, painted, and placed in a hay manger. This makes an excellent craft idea for kids while on their Christmas break from school. It will also help children to develop a greater love for and devotion to Jesus, who was once a child just like them, which is what the Advent and Christmas season is all about!
Start a new tradition in your own family by inviting your child's friends to join in the Bambinelli craft time, and, you can take the finished Baby Jesus figures to your parish priest and ask him to bless them after Sunday Mass!
This article has been updated and was originally published in December 2013. © The Catholic Company.