Springtime is here, and in parishes across the country children are being prepared to receive their next Sacrament of Initiation into the Catholic Church: First Communion.
The Sacrament of Holy Communion is the pinnacle of our sacramental life where children receive for the very first time the body, blood, soul, and divinity of their Lord and Savior Jesus Christ. It is the most precious encounter with Christ imaginable!
Read next Why a Child's First Holy Communion is a Big Deal
So, needless to say, this is a very special day, and it should be turned into an occasion for the whole family to celebrate together. Showering the First Communicant with gifts is customary, but, only certain kinds of gifts are appropriate for such a sacred occasion.
Be sure to give a gift that reflects the sacredness of the moment!
Listed below are some helpful tips and ideas on what kind of gifts to get for your handsome son, grandson, godson, nephew, brother, cousin, or friend on the day he receives his First Holy Communion.
See also First Holy Communion Gift Guide for Girls.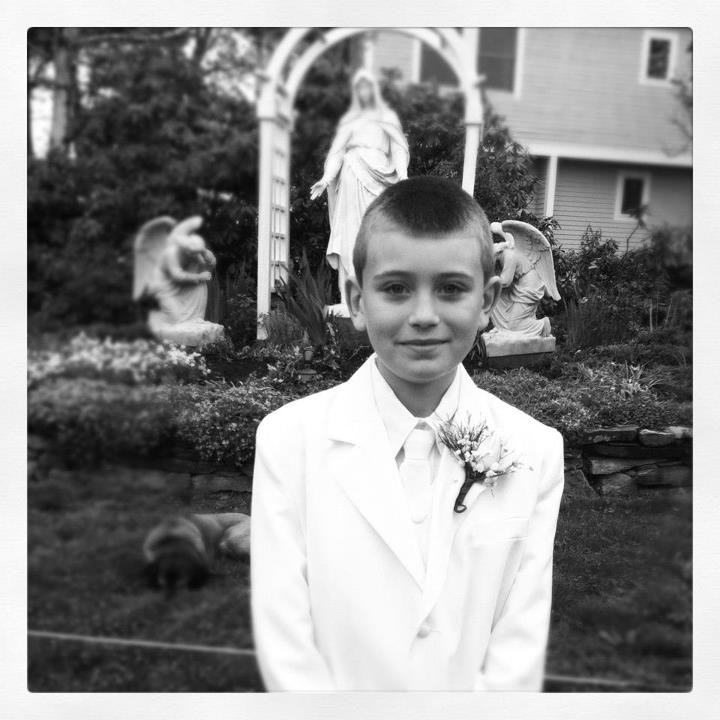 Every Catholic, even the littlest ones, should have a crucifix. Crosses and crucifixes come in a variety of styles and sizes—from traditional to special commemorative ones designed especially for this Sacrament—and many can also be personalized with a name and First Communion date.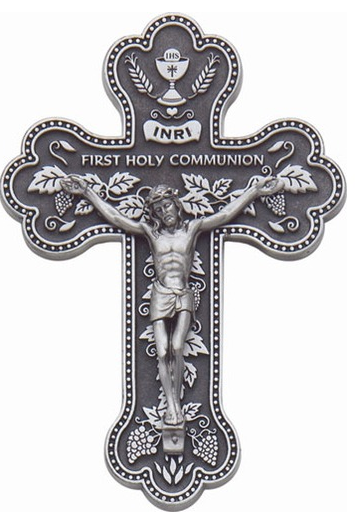 First Communion is an ideal time to introduce children to the Bible and encourage them to read it on their own. Special First Communion Bibles can become a keepsake gift that can be passed down to his own children and grandchildren. Many children's Bibles can also be engraved for a special touch. You may also want to consider a children's Missal and other Catholic books that teach kids about the Mass, the Sacraments, and the Catholic faith.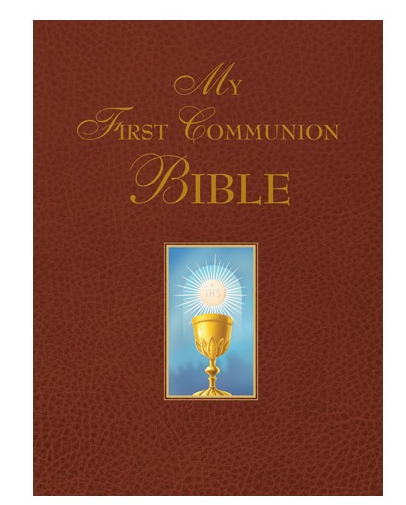 Just like crucifixes and bibles, rosaries can also become lifetime keepsake gifts for First Communion. It is never too early to introduce a young man to the intercession of the Blessed Mother through the most powerful prayer of the Church after the Mass: the holy rosary.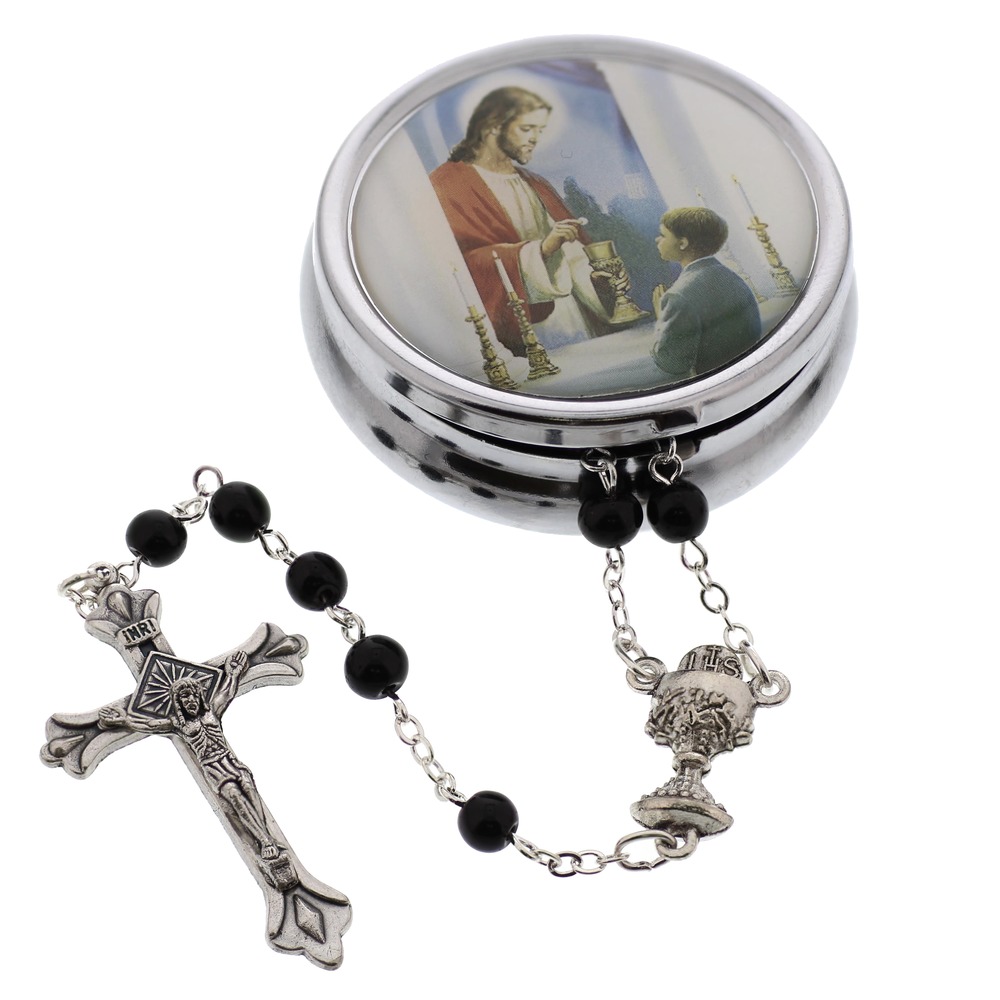 You definitely want to display the prize photograph of your First Communicant on the big day, and a specially designed First Communion picture frame is a perfect choice. The bonus of First Communion frames is that they also make ideal gifts for parents as well as grandparents and godparents. Don't forget to include these important spiritual leaders in your child's life.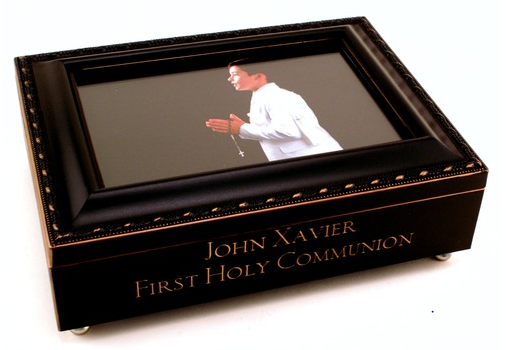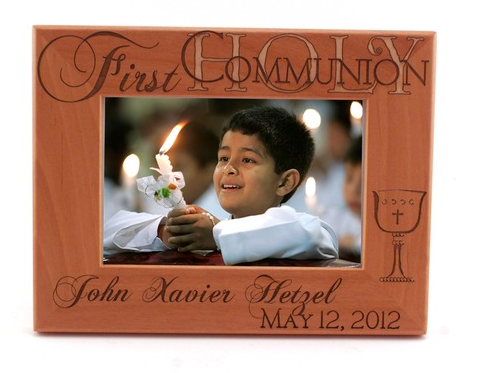 First Communion jewelry isn't just for girls! Some boys may like to receive their very first crucifix necklace, or a First Holy Communion medal. First Communion lapel pins will look great with their suit, too. Many jewelry pieces can also be personalized for an extra touch.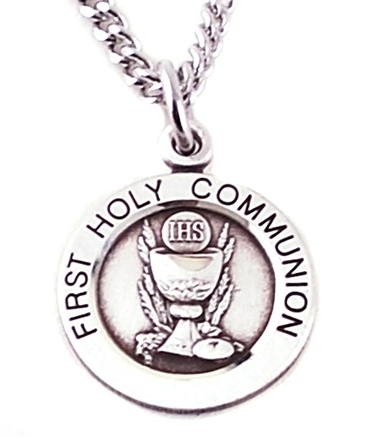 There are many other great gift choices for little boys on their First Communion day. These range from faith-based stuffed animals, to rosaries, to saint statues (boys usually love St. Michael the Archangel). Miscellaneous gifts are a good bet if you're think that your First Communicant will already receive the above gifts from others.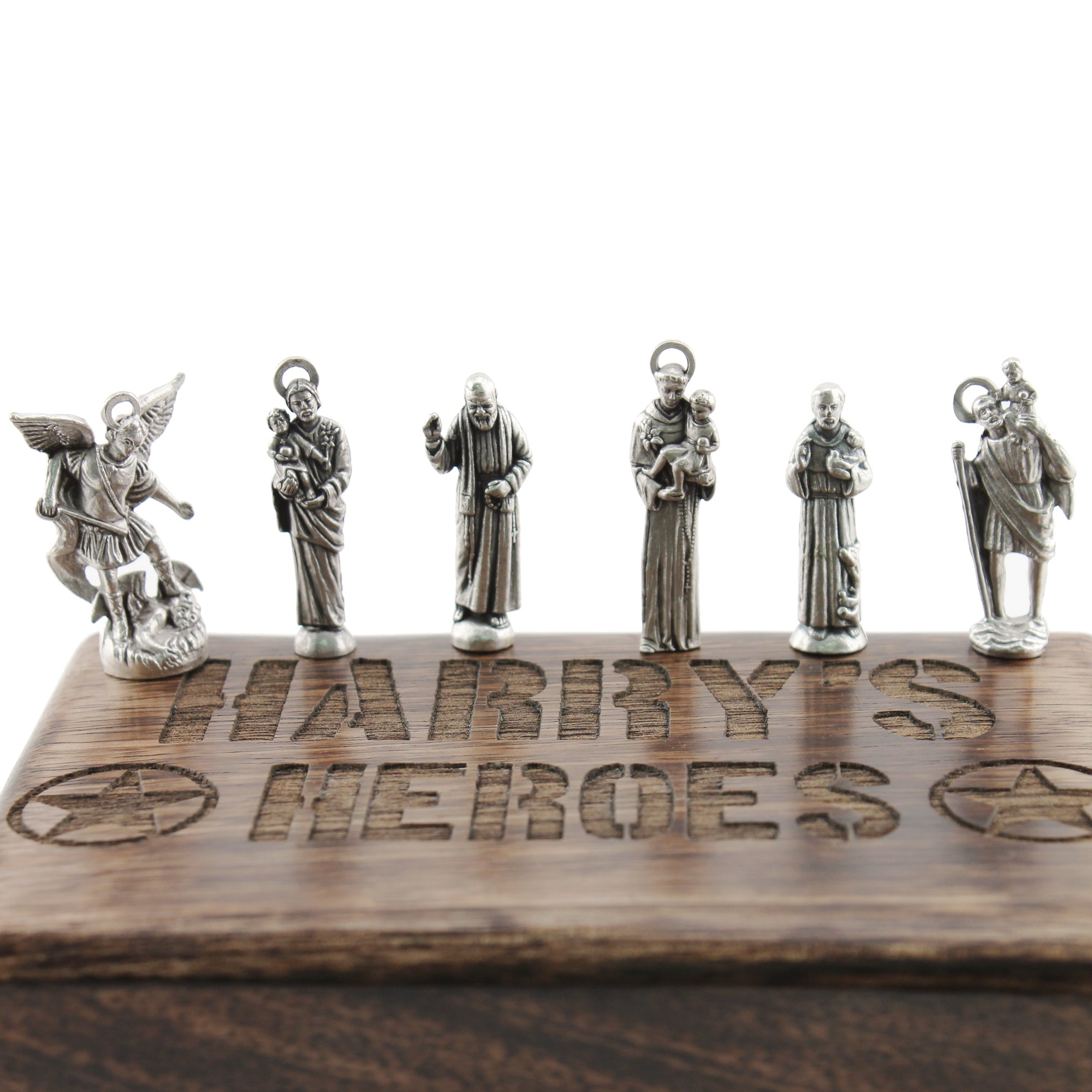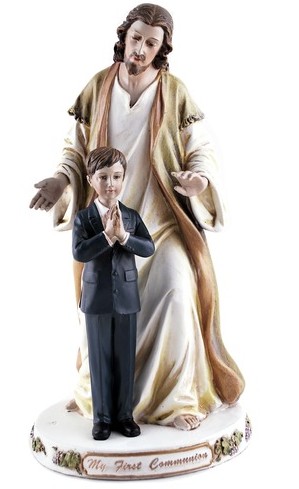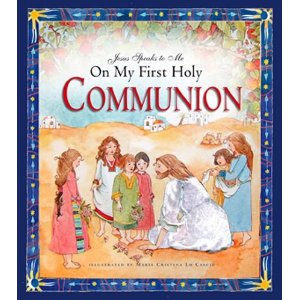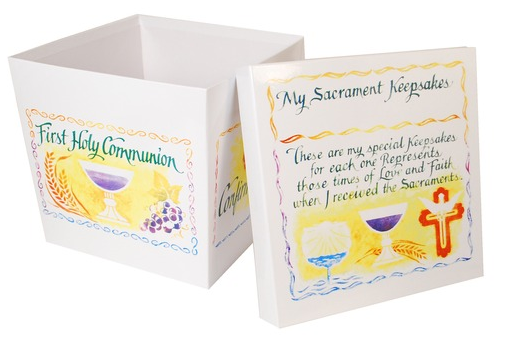 Hopefully these ideas have inspired to you find just the right First Communion gift for the special young man in your life!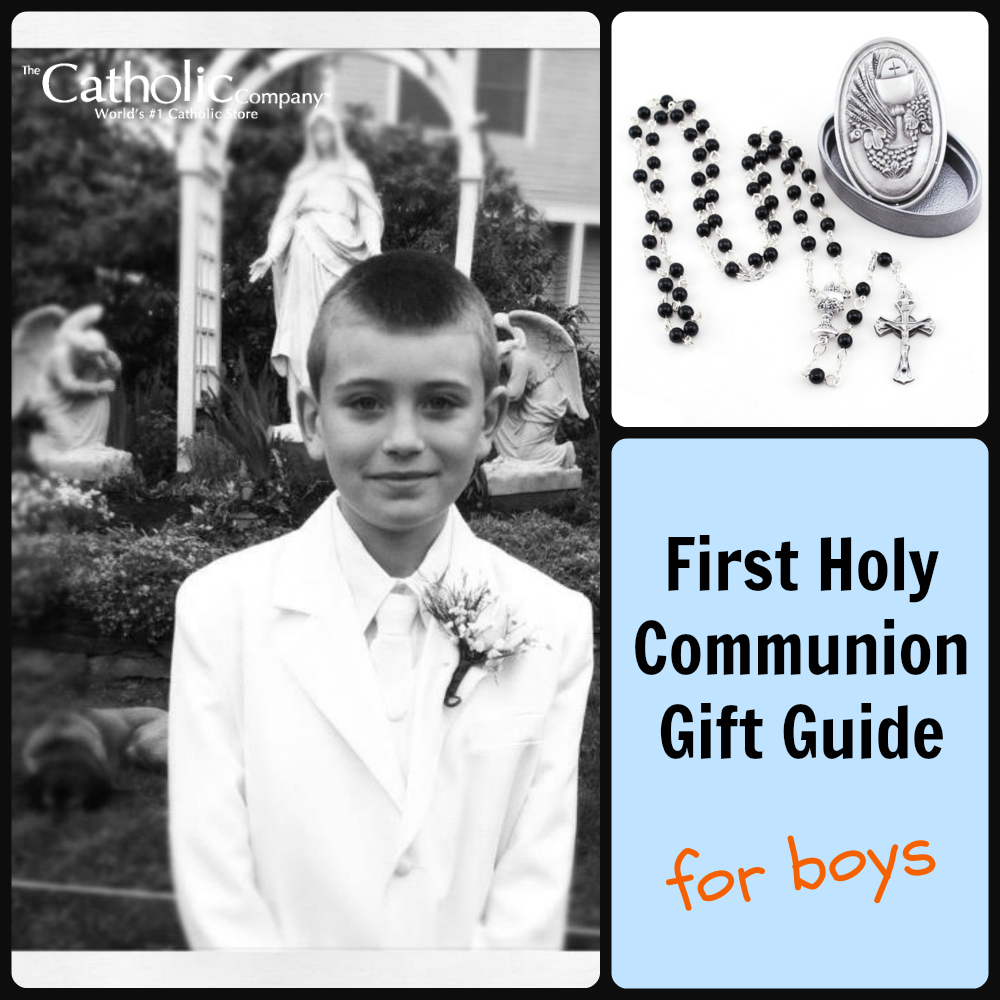 This article has been updated and was originally published in April 2015. © The Catholic Company. All rights reserved.
[[14073,37822]]