On October 18th 2015, Pope Francis canonized the first-ever married couple, Louis and Zelie Martin, the parents of St. Therese of Lisieux. Their feast day is July 12th.
Those closest to the couple, especially their children, knew of their great sanctity during their earthly life; from heaven they welcome our requests to intercede for those striving for holiness in family life.
The miracle that prompted their canonization was the inexplicable cure of a Spanish girl named Carmen Perez Pons in Valencia, Spain, in 2008.
Carmen was born on October 16, the feast of St. Teresa of Avila. After her birth she suffered many medical complications which threatened her life. In response, her parents visited a Carmelite monastery dedicated to St. Teresa in order to obtain prayers for their daughter.
The Sisters recommended the healing of Carmen to the intercession of the Martins, who had been beatified just four days before. What happened next is a miracle!
As reported by Rome Reports:
She [Carmen] was born prematurely after a difficult pregnancy. She suffered from many diseases, starting with a very severe brain hemorrhage, and everyone feared the worst.
"There were days of great suffering. Carmen was still in very serious condition. The antibiotics had no effect." - Jorge Miro, Chancellor-Secretary, Archbishop of Valencia.
The Archbishop of Valenica explains the details that followed the fatal diagnosis. Carmen's parents went to the nearest Barefoot [Discalced] Carmelites convent for help...
"The doorbell rang, I went to answer. I heard a voice in pain tell me: 'Sister, I come to pray for my daughter.'" - Sister Maria Jesus Cremadesc, Convent Portress
There they recommended that she ask for the intercession of a couple who had been beatified only four days after the birth of her daughter, the parents of St. Therese.
Religious parents and friends of Carmen began to pray for her intercession and gradually the girl recovered completely. There was no explanation from a medical point of view. Carmen is now six.
There have been 18 testimonies for the process of canonization. Eight of them came from medical experts.
Watch the remarkable documentary on the miraculous healing of Carmen below.
St. Therese of Lisieux once said of her parents, "God gave me a father and mother more worthy of heaven than of earth." Learn more about their family life in the book A Family of Saints: The Martins of Lisieux–Saints Thérèse, Louis, and Zélie.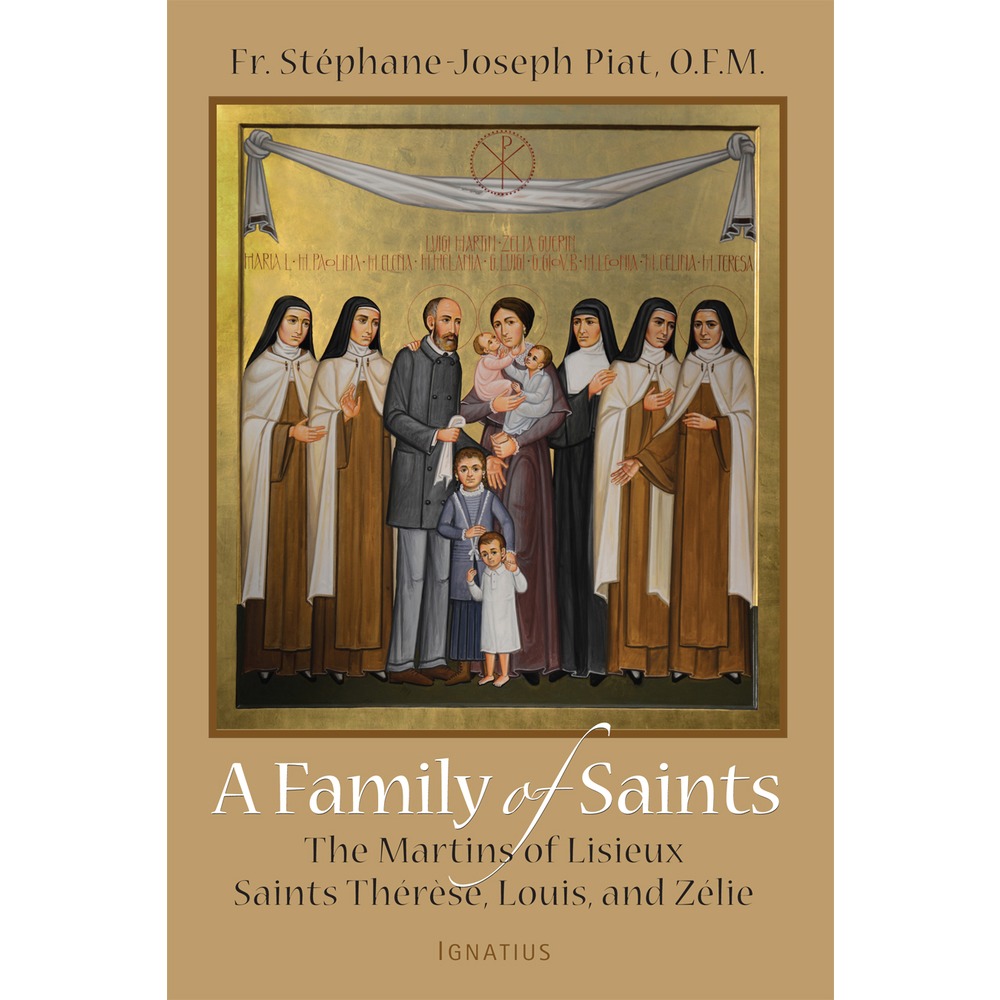 Saints Louis & Zelie, pray for us!