"I will make you a light to the nations, that my salvation may reach to the ends of the earth."
—Isaiah 49:6
Today we continue our waiting and preparation as we approach Good Friday. Just as you did yesterday, reserve some time to "Be still and know that [He] is God" (Psalm 46:10).
If possible, make a Holy Hour today and visit with Our Lord in Adoration before the Blessed Sacrament. During His agony in the garden on Holy Thursday Jesus asks His disciples to pray with Him. If you don't have a lot of time, or if you find an hour is too long to stay focused, pray for 15-20 minutes. You will be amazed to find that even this brief break in your day can refresh your soul!
As we reflect on today's Mass readings, especially Judas' betrayal of Jesus, let us search our own lives to identify weaknesses or temptations that may cause us to betray Our Lord if we are not careful.
GOSPEL READING FOR TUESDAY OF HOLY WEEK
Jesus Foretells His Betrayal
After saying this Jesus was troubled in spirit, and declared, "Very truly, I tell you, one of you will betray me." The disciples looked at one another, uncertain of whom he was speaking. One of his disciples—the one whom Jesus loved—was reclining next to him; Simon Peter therefore motioned to him to ask Jesus of whom he was speaking. So while reclining next to Jesus, he asked him, "Lord, who is it?" Jesus answered, "It is the one to whom I give this piece of bread when I have dipped it in the dish." So when he had dipped the piece of bread, he gave it to Judas son of Simon Iscariot. After he received the piece of bread, Satan entered into him. Jesus said to him, "Do quickly what you are going to do." Now no one at the table knew why he said this to him. Some thought that, because Judas had the common purse, Jesus was telling him, "Buy what we need for the festival"; or, that he should give something to the poor. So, after receiving the piece of bread, he immediately went out. And it was night.
The New Commandment
When he had gone out, Jesus said, "Now the Son of Man has been glorified, and God has been glorified in him. If God has been glorified in him, God will also glorify him in himself and will glorify him at once. Little children, I am with you only a little longer. You will look for me; and as I said to the Jews so now I say to you, 'Where I am going, you cannot come.'
Jesus Foretells Peter's Denial
Simon Peter said to him, "Lord, where are you going?" Jesus answered, "Where I am going, you cannot follow me now; but you will follow afterward." Peter said to him, "Lord, why can I not follow you now? I will lay down my life for you." Jesus answered, "Will you lay down your life for me? Very truly, I tell you, before the cock crows, you will have denied me three times.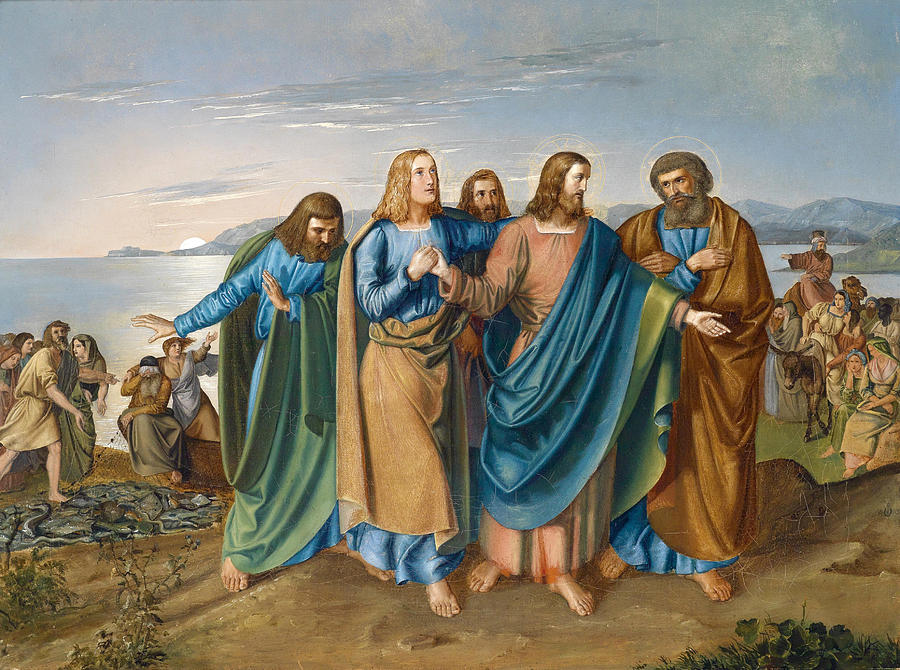 PASSION MEDITATION FROM ST. ALPHONSUS LIGUORI
"Who could ever, says St. Laurence Justinian, explain the love which the divine Word bears to each one of us, since it surpasses the love of every son towards his mother, and of every mother for her son? 'The intense charity of the Word of God surpasses all maternal and filial love; neither can human words express how great his love is to each one of us!' So much so, that our Lord revealed to St. Gertrude that he would be ready to die as many times as there were souls damned, if they were yet capable of redemption: 'I would die as many deaths as there are souls in hell.'
O Jesus, O treasure more worthy of love than all others! Why is it that men love Thee so little? Oh! Do Thou make known what Thou has suffered for each of them, the love that Thou bearest them, the desire Thou hast to be loved by them, and how worthy Thou art of being loved. Make Thyself known, O my Jesus, make Thyself loved."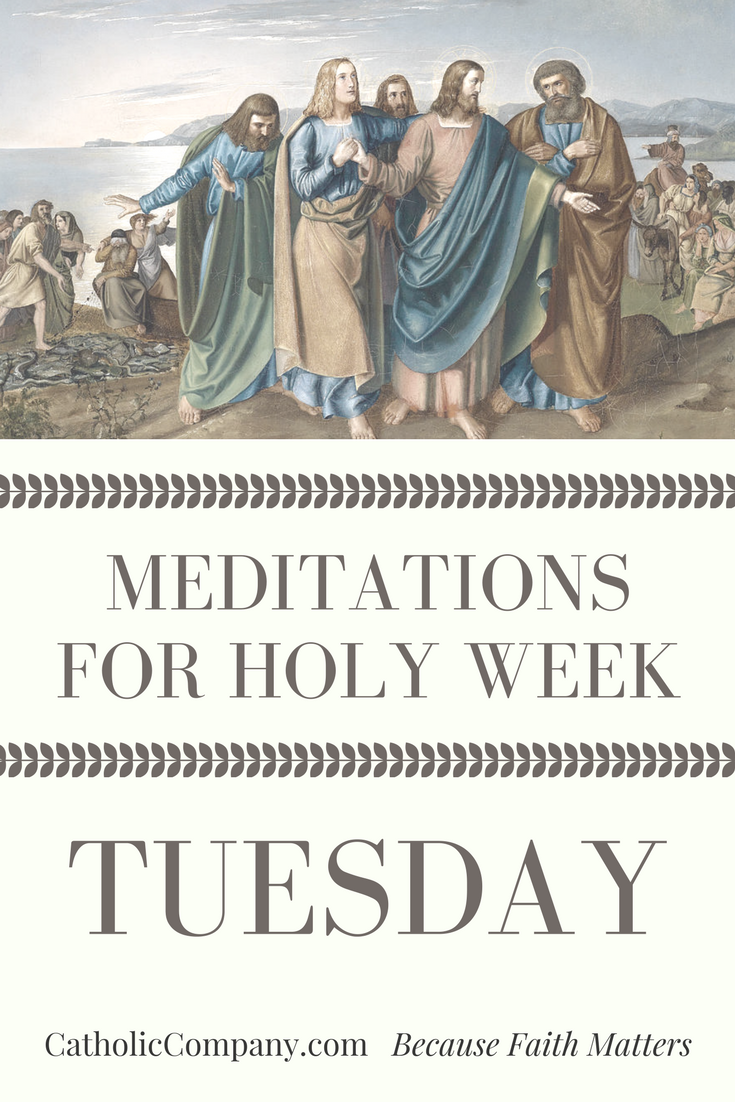 _________________
This article has been updated. It was originally published in April 2012. © The Catholic Company. All rights reserved.