"Very truly, I tell you, unless a grain of wheat falls into the earth and dies, it remains just a single grain; but if it dies, it bears much fruit." - Jesus
If Mother Angelica bore so much fruit during her earthly life, which is plainly evident, we can only imagine how much more she will do so in heavenly glory. And this kind of holy life is only accomplished in the same way Jesus accomplished it: through the Cross.
One of the characteristics of the lives of the saints is their complete surrender to the will of God, which often, and even necessarily, involved great suffering. Mother Angelica understood this well, as reflected in her famous words,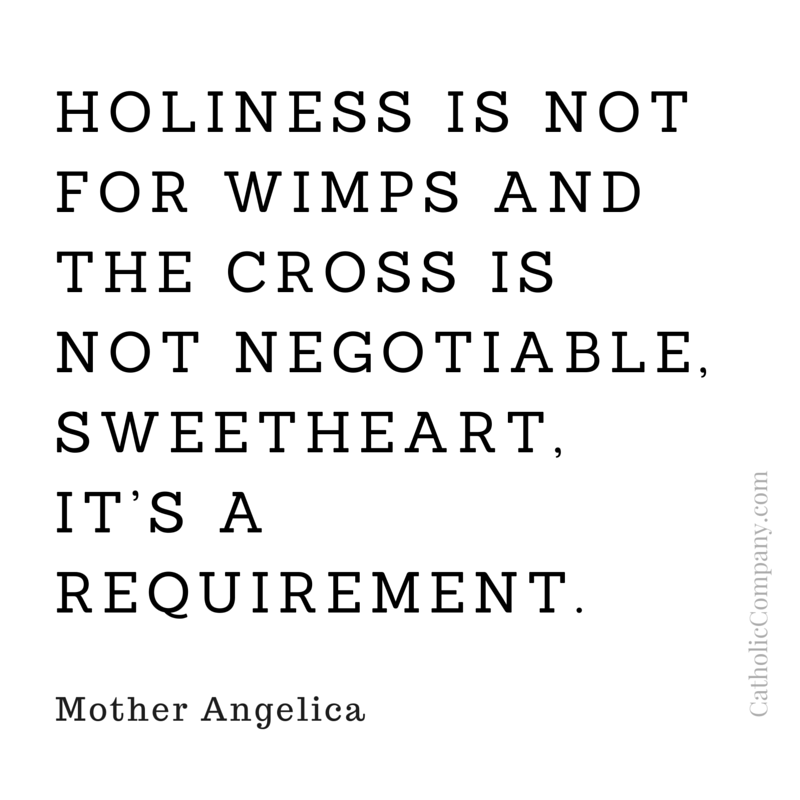 On Easter Tuesday EWTN's Chaplain, Fr. Joseph Wolfe, preached a sobering homily describing the last three days of Mother Angelica's earthly life, which ended on Easter Sunday.
"It was on Good Friday that I heard form one of the caregivers who was helping Mother, as well as one of the sisters," Wolfe said. "Mother began to cry out early in the morning from the pain that she was having. She had a fracture in her bones because of the length of time she had been bedridden. They said you could hear it down the hallways, that she was crying out on Good Friday from what she was going through. These two people said to me she has excruciating pain. Well, do you know where that word excruciating comes from? Ex, from, cruce, from the cross. Excruciating pain."
From the audio it is remarkable how completely brave this woman was, how determined, how dauntless she was in faithfully accepting her cross for as long as God willed her to carry it.
Listen to the full audio at the link below:
The last three days of Mother Angelica - homily by Fr. Joseph Wolfe