Papa Francisco, or Panchito, as he is called with endearment for Latinos, is totally the spiritual Catholic celebrity in Latin America. Millions of people have and are waiting in the streets to see and hear him. The fact he is also from Latin America has allowed people to identify even more with him.
Born in Argentina, Pope Francis might feel comfortable in his tour of South America, where he plans to become a super-pope by delivering 21 speeches, meeting with political and religious leaders, visiting hospitals, schools, friends, etc.
During nine days from July 5 - 13 he will visit three countries: Ecuador, Bolivia, and Paraguay. Since he arrived, first in Ecuador, he was coping with the change of climate, time zone differences and jet lag.
Pope Francis messages during his trip will include the need for social justice—which is exactly part of the prayer intentions of the Holy Father for the month of July.
"The Pope chose those countries according to his personal criteria," said the Vatican spokesman, Fr. Federico Lombardi, "It is an intense journey, which included three countries for the first time, and he doesn't have the slightest doubt or any concern for his health."
The 78 years old pontiff has encouraged to his audience to pray for him, though: "Please, do not forget to pray for me."
The Pope's South America Agenda:
July 5 - 8: Guayaquil and Quito, in Ecuador
July 8: La Paz, Bolivia
July 9: Bolivia: Pope Francis will celebrate morning Mass in the Cristo Redentor main square de Santa Cruz, and later meet with religious figures at the Don Bosco School.
July 10: In Santa Cruz de la Sierra, Bolivia and then to Asuncion, Paraguay.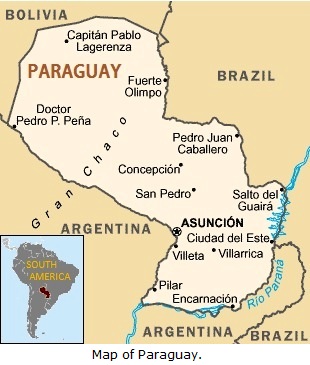 July 11: In Paraguay he will visit a children's hospital and celebrate Mass at a Marian sanctuary in Caacupe, then make an early evening appearance in the Leon Condou stadium and pray Vespers in the Cathedral of Our Lady of the Assumption.
July 12: He will celebrate morning Mass at Nu Guazu followed by the Angelus, then have a lunchtime meeting with Paraguay's bishops followed by an early evening meeting with youth on the Costanera boardwalk, before departing for Rome at 7 pm local time.
July 13: The pope is scheduled to arrive back to Italy.
The tour is on, and so far he is drawing visitors even from neighboring countries who see in him the herald of Christ.