This novena prayer was composed by The Catholic Company staff and is included in our Morning Offering daily devotional email. It is directed to the intercession of the Blessed Virgin Mary, patroness of the United States of America.
See also A Prayer to Put the United States of America into God's Hands
Novena prayer to be recited daily for nine days:
Mary, Queen of Heaven and Earth, Intercede for us, your children in America, as we pray for our nation, our military, and our families.
We pray for our government leaders, that they will make just decisions and govern us in accordance with truth and the principles upon which our nation was founded.
We ask protection for those serving in the military and for our first responders. Bless them and their families as they sacrifice themselves to keep us safe.
We pray for our families. In a culture that seeks to destroy the morals and values upon which this country was founded, may our families be united in faith and charity.
Reclaim this great country for your Son's glory, that under His protection and guidance, we may stand together as a people of faith and trust in Him for the changes we seek.
Our Father ...
Hail Mary...
Glory Be...
The Memorare...
Amen.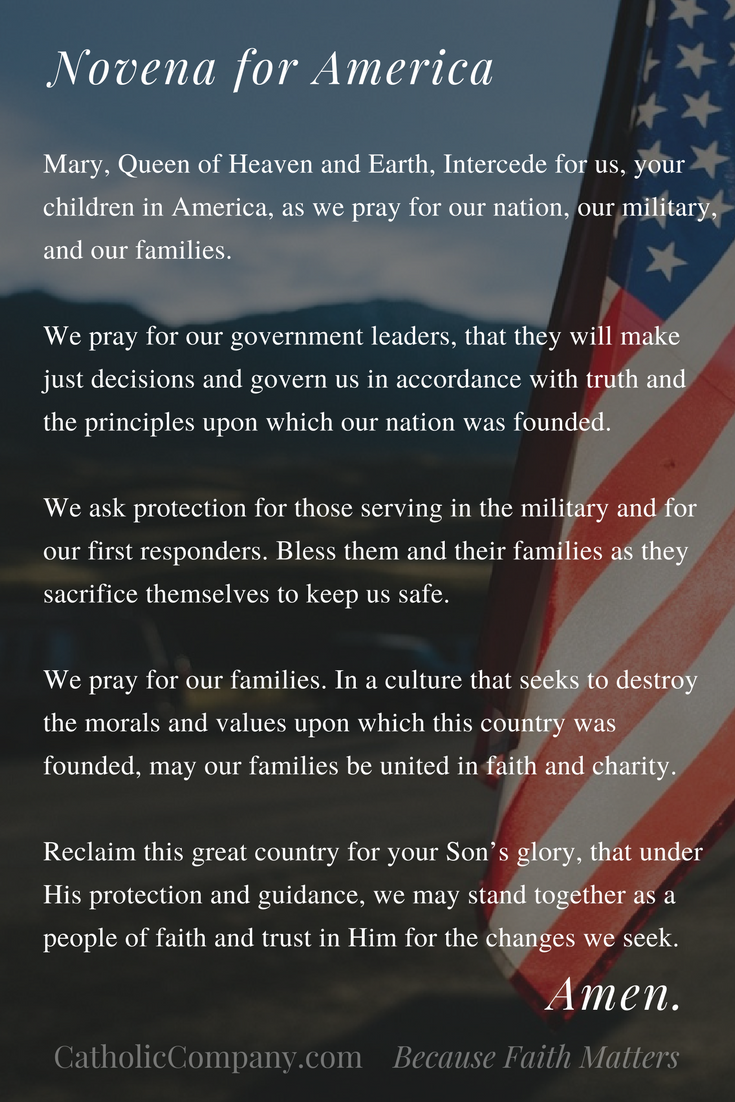 Prayer of Thanksgiving to conclude the Novena for America
O Blessed Trinity, Father, Son, and Holy Spirit, We praise You for Your Goodness. We thank You for Your mercy. We ask forgiveness for our offenses against You. We seek Your loving care for all our needs and requests.
You have blessed our nation, and given us countless gifts. Our freedom and the ability to seek Your will every day are among our dearest possessions. But in turning away from You, we not only risk the loss of all our country has stood for, but we also offend You, who are all good and deserving of all our love. We offer to You the novena we have made as Americans.
We ask that You hear us, and through Your fathomless mercy, convert the hearts of our people and bring them back to You. May our land once more ring out with praise of You and the most loving Virgin Mary, to whom we have entrusted the petitions in this novena. Most Holy God, we thank You for hearing us. May our hearts praise You forevermore. Amen.
Read next America and the Immaculate Conception
This prayer was composed by © The Catholic Company.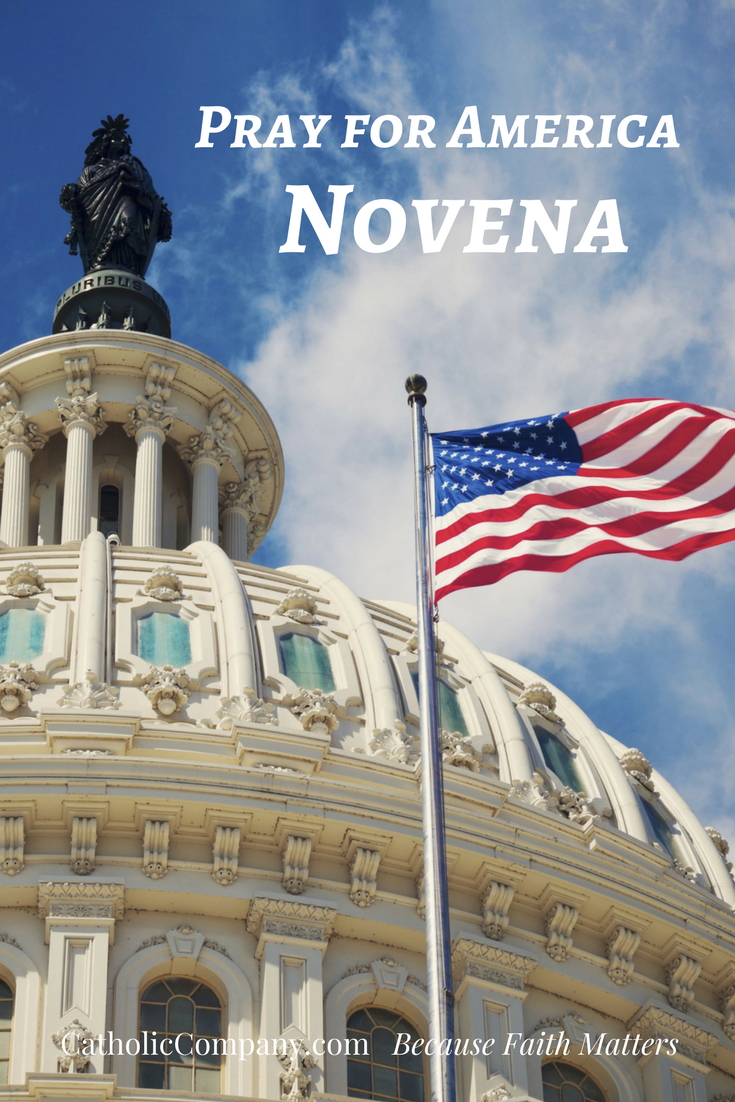 All rights reserved. © The Catholic Company.