The Pieta Prayer Book is a classic resource for traditional Catholic prayers and devotions. One of the treasures of our Catholic faith is that we have prayers for all kinds of life situations and circumstances, and we should ask for God's help and protection through all of it—especially in times of danger and misfortune. Below is a traditional prayer when we face severe storms.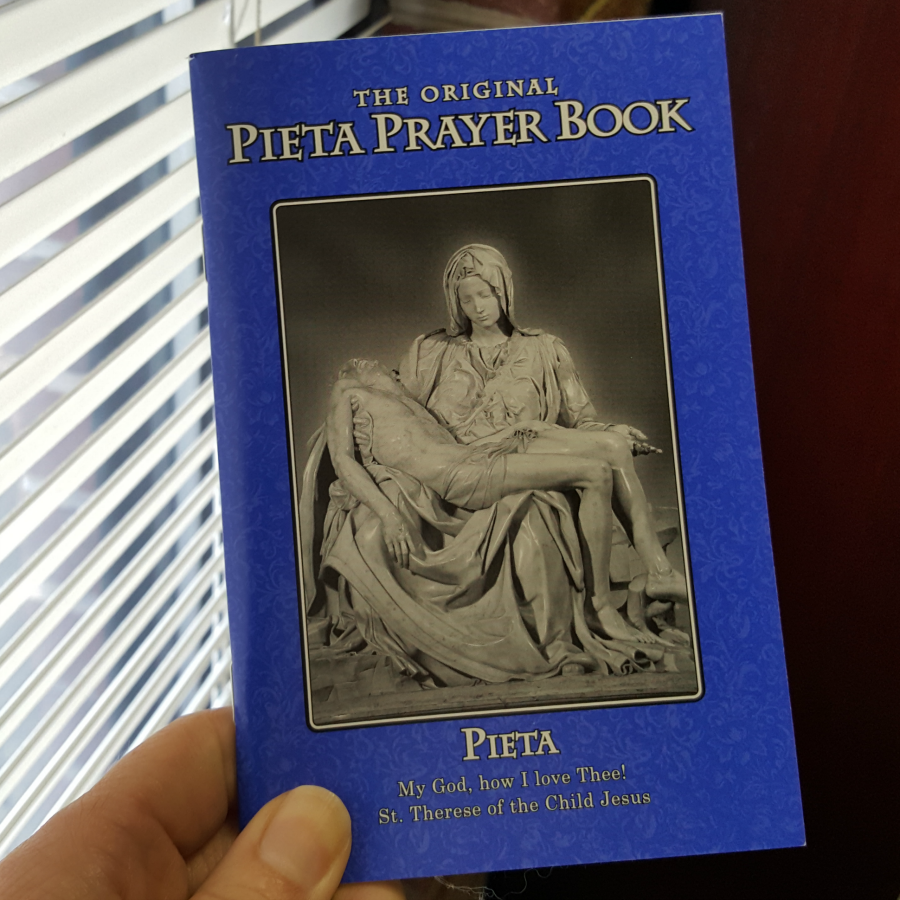 Prayer / Blessing Against Storms from the Pieta Prayer Book
(where you see the cross, make the Sign of the Cross)
Jesus Christ the King of Glory has come in Peace. +
God became man, +
and the Word was made flesh. +
Christ was born of a virgin. +
Christ suffered. +
Christ was crucified. +
Christ died. +
Christ rose from the dead. +
Christ ascended into Heaven. +
Christ conquers. +
Christ reigns. +
Christ orders. +
May Christ protect us from all storms and lightning. +
Christ went through their midst in Peace, +
and the Word was made Flesh. +
Christ is with us with Mary. +
Flee you enemy spirits because the Lion of the Generation of Juda, the Root of David, has won. +
Holy God! +
Holy Powerful God ! +
Holy Immortal God! +
Have mercy on us. Amen!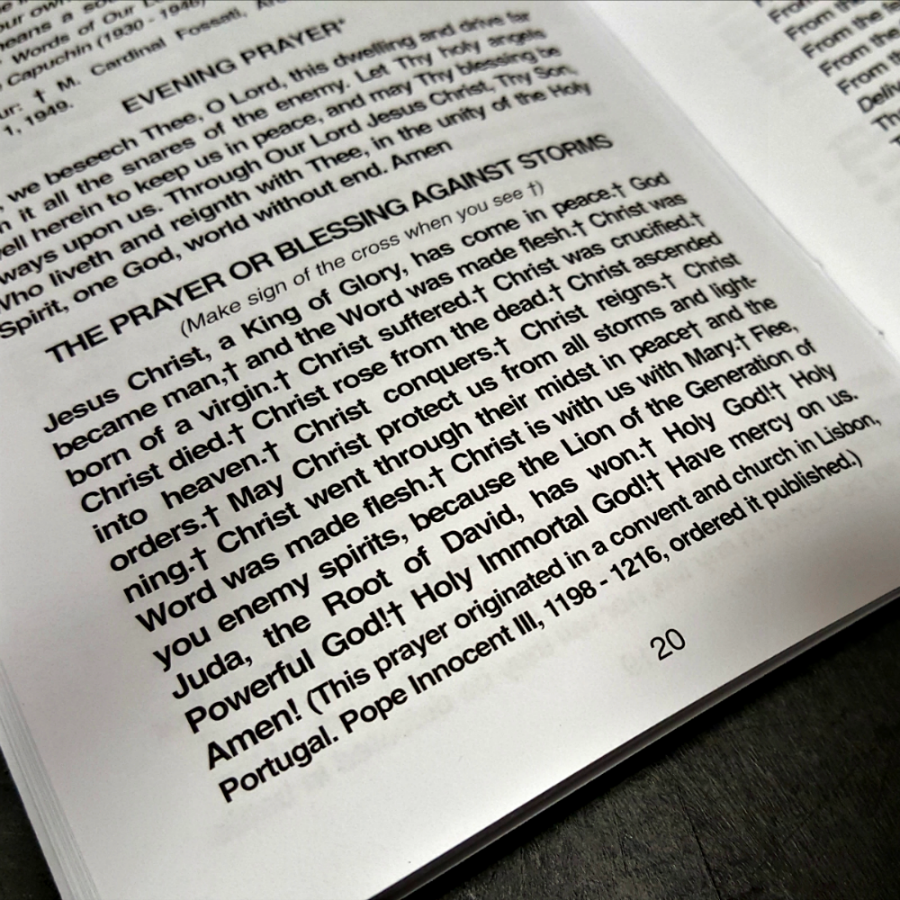 Read next: Your Stories of Holy Objects Surviving Storms, Fires, and Floods