Here's a free printable blessing prayer for a child on the occasion of making their First Holy Communion. Print it or resize it for a number of different uses, such as: gluing it on a gift bag containing a First Communion Gift, laminating it and use it as a bookmark, or placing it in a frame as a table decoration for a First Communion party.

The blessing reads:

"May you always know the peace of Jesus, the light of His love, and the joy of His life within you."

Right click to save the image, or click here for the First Communion Prayer Printable PDF.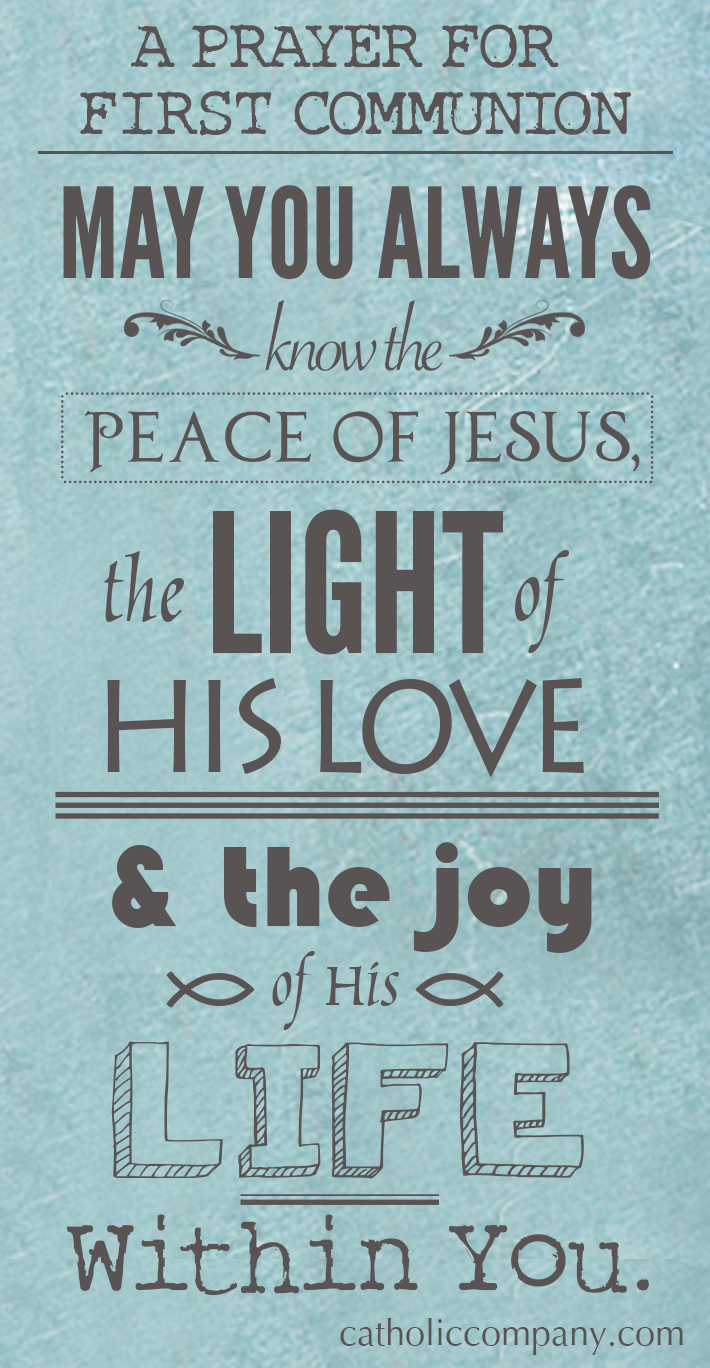 [[38303,2608]]