April 16 is the feast day of St. Bernadette Soubirous.*
Saint Bernadette is best known for being the visionary of the Marian apparition at a grotto cave in Lourdes, France, on February 11, 1858. During the course of her short life (she died at the age of 35) Bernadette Soubirous received an astounding 18 visions of the Blessed Virgin Mary.
Her visions and the discovery of the healing waters of Lourdes has certainly been her lasting influence—hundreds of millions of people have visited the church and pilgrimage shrine at Lourdes, and multitudes have experienced miraculous cures of body and soul there.
Though often associated with healing, St. Bernadette has an important lesson to teach us about suffering.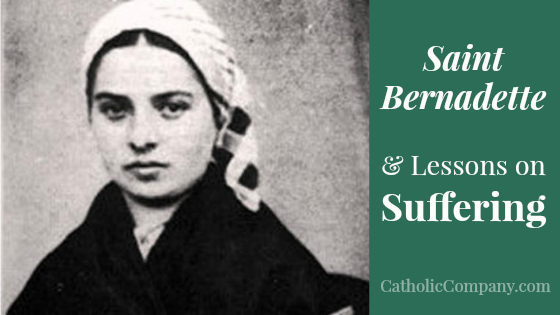 Saint Bernadette endured sickness for most of her life. As a child she had a weak and sickly constitution, and suffered from severe asthma. Added to that was the pain that being a visionary caused her—the jealousy, suspicion, and rejection of others. Then, as an adult living with the Sisters of Nevers, she struggled with a very painful tubercular tumor in the bone of her right knee.
One day, while in the convent, a group of visitors came to her and asked her if she was aware of the miraculous healings that were occurring at Lourdes, and why she, the woman to whom the healing waters had been shown, did not go there for healing.
St. Bernadette simply responded, "You see, my business is to be ill."
This response stupefied her visitors, who simply could not understand what she meant by this. Many in our own day wouldn't understand her either.
Today there is an emphasis, as their rightly should be, on defeating physical illnesses and reducing the suffering it causes. This is a good thing. But we cannot lose sight of having the right attitude or response towards suffering during the time that we experience it.
Many people who discover they are ill are tempted to become depressed, angry, or despondent, as if their heaven should be here and now. St. Bernadette challenges us to a different response: to accept the suffering, illness, and pain that comes to us now as a preparation for the life to come. Our Lady of Lourdes once said to St. Bernadette, "I do not promise to make you happy in this life, but in the next."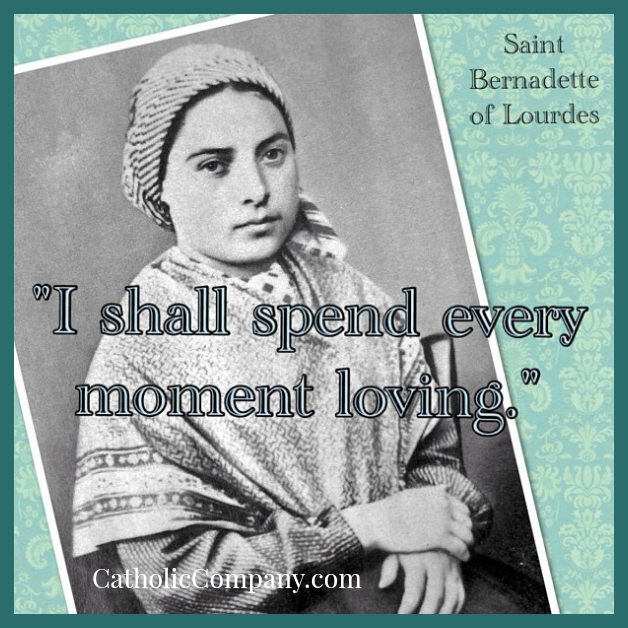 St. Bernadette teaches us that suffering gives us an opportunity to go in one of two directions: bitter or better.
In response to suffering, people will either become bitter and think thoughts such as, "This isn't fair," or, "Why does this have to happen to me?" or, "I hate my sufferings."
But people can also respond in a radical way of acceptance such as St. Bernadette and many other heroic Saints and Blesseds who accepted their pain as bearing a cross given to them by God for their own sanctification, and offered up for the sanctification of others.
As they have taught us, suffering allows us the opportunity to grow closer to God, to participate in the sufferings of Christ, to purify ourselves, and to gain perspective on our own fragility and weakness so that we can learn to depend evermore on Him.
Why must we suffer? Because here below pure Love cannot exist without suffering. O Jesus, Jesus, I no longer feel my cross when I think of yours."

- St. Bernadette
Saint Bernadette is, not surprisingly, the patron saint of the sick. If you or someone you know is suffering from an illness, then you should pray for their healing, as well as for their ability to accept the suffering they endure so that they can grow spiritually from the experience.
Continue reading St. Bernadette and Our Lady of Lourdes
What strikes you about the life of Saint Bernadette? Does her life encourage you to respond to your sufferings differently?
* April 16 is the historical feast day of St. Bernadette (the day of her death), while in France it is celebrated on February 18th.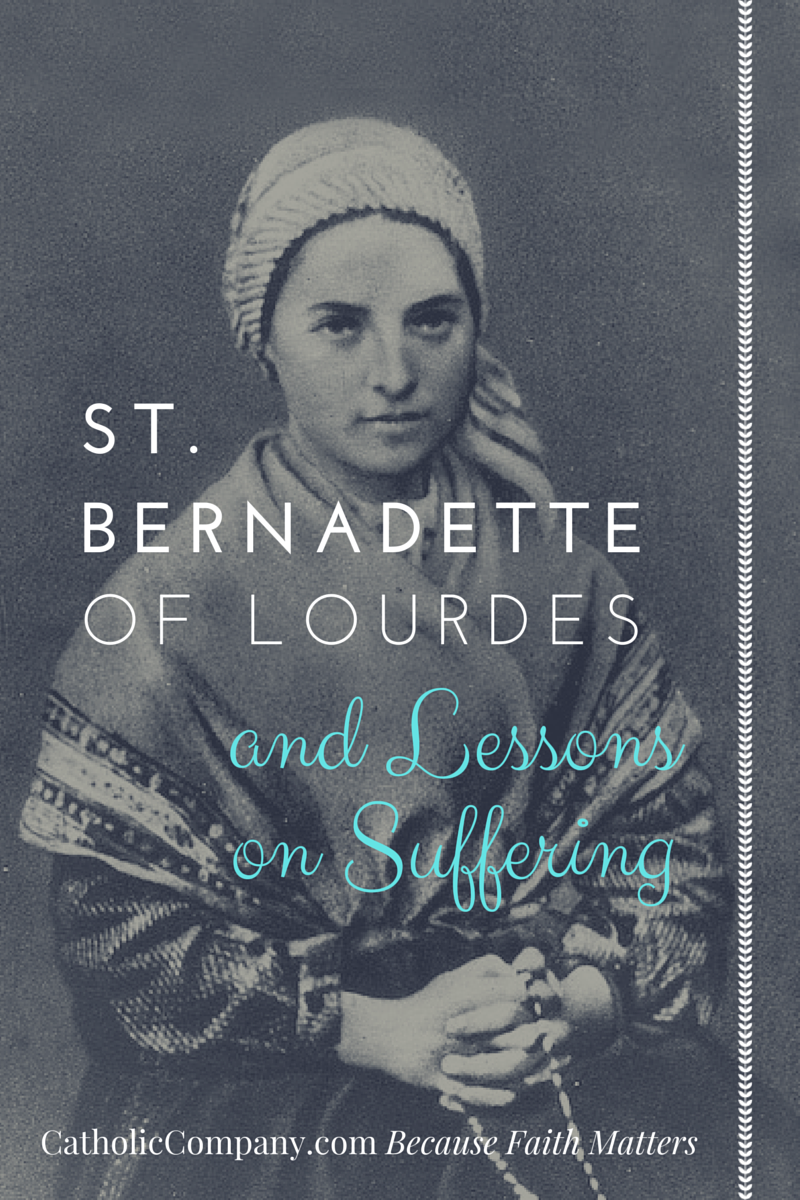 This article has been updated and was originally published in April 2015. © The Catholic Company. All rights reserved.
[[23569,32747]]