In honor of the sacred bonds of matrimony being made across the world, and marriage anniversaries being celebrated, here's a warming quote from one of the most important Doctors of the Catholic Church, who, apparently, is also a bit of a romantic.
St. John Chrysostom was a bishop, a renowned preacher, and one of the Church's most celebrated theologians. In his day he was also considered one of the most important witnesses to the Catholic faith. And, he wrote beautifully on the Sacrament of Marriage as you can read in this homily.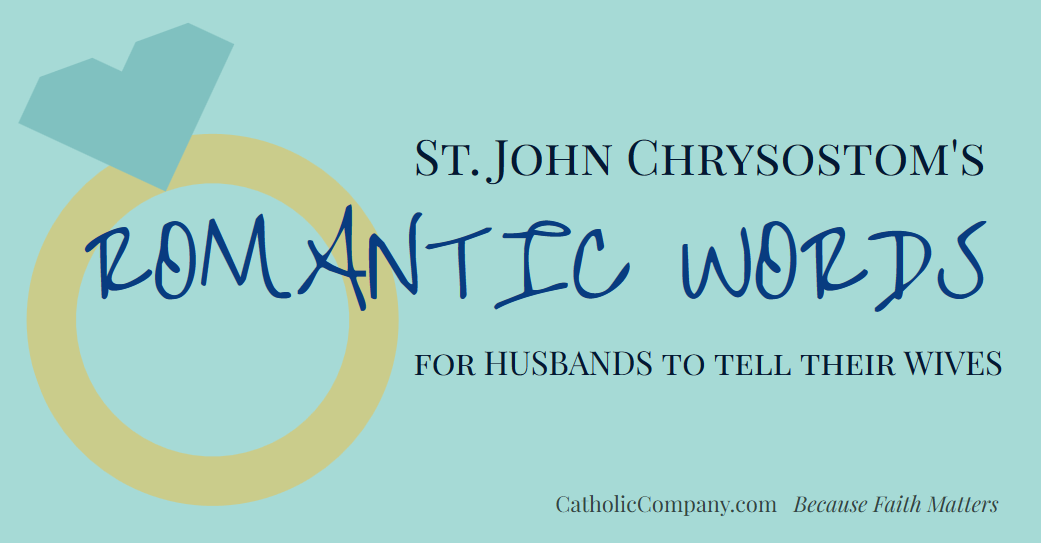 In fact this quote is so good that it's included in the Catechism of the Catholic Church as an expression of the very meaning of fidelity:
Fidelity expresses constancy in keeping one's given word. God is faithful. The Sacrament of Matrimony enables man and woman to enter into Christ's fidelity for his Church. Through conjugal chastity, they bear witness to this mystery before the world. St. John Chrysostom suggests that young husbands should say to their wives:
I have taken you in my arms, and I love you, and I prefer you to my life itself. For the present life is nothing, and my most ardent dream is to spend it with you in such a way that we may be assured of not being separated in the life reserved for us. . . . I place your love above all things, and nothing would be more bitter or painful to me than to be of a different mind than you. (CCC 2365)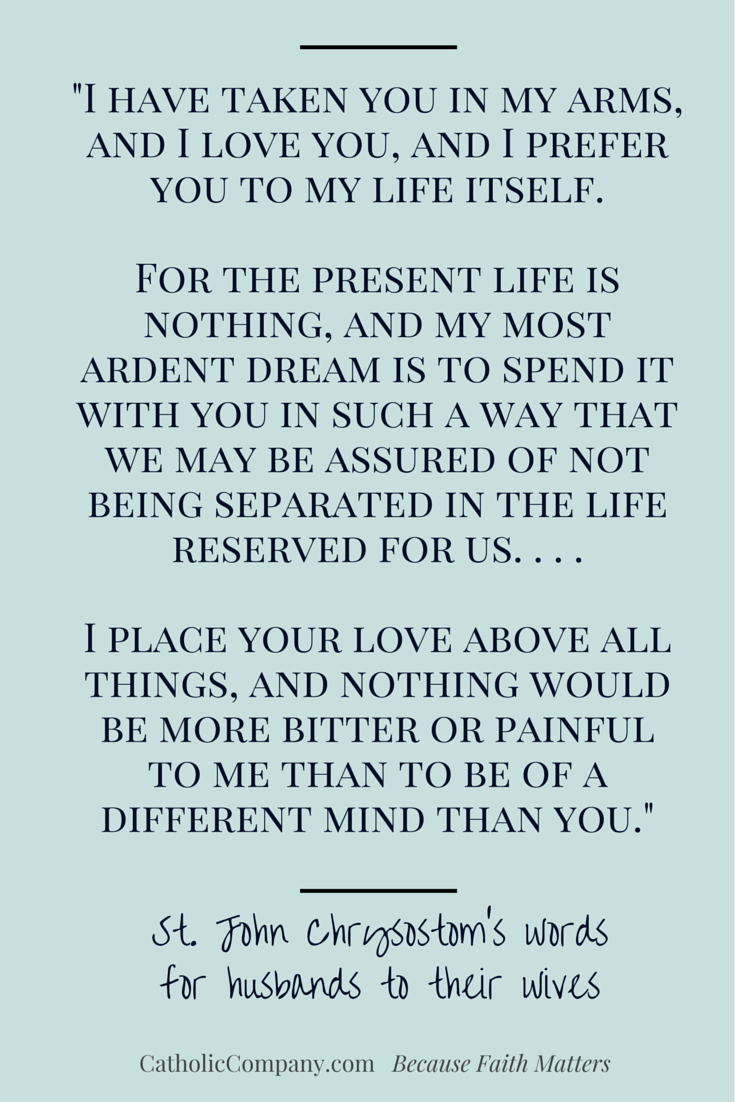 This is the kind of faithfulness that all marriages are called to. Go ahead husbands, give these romantic words a try!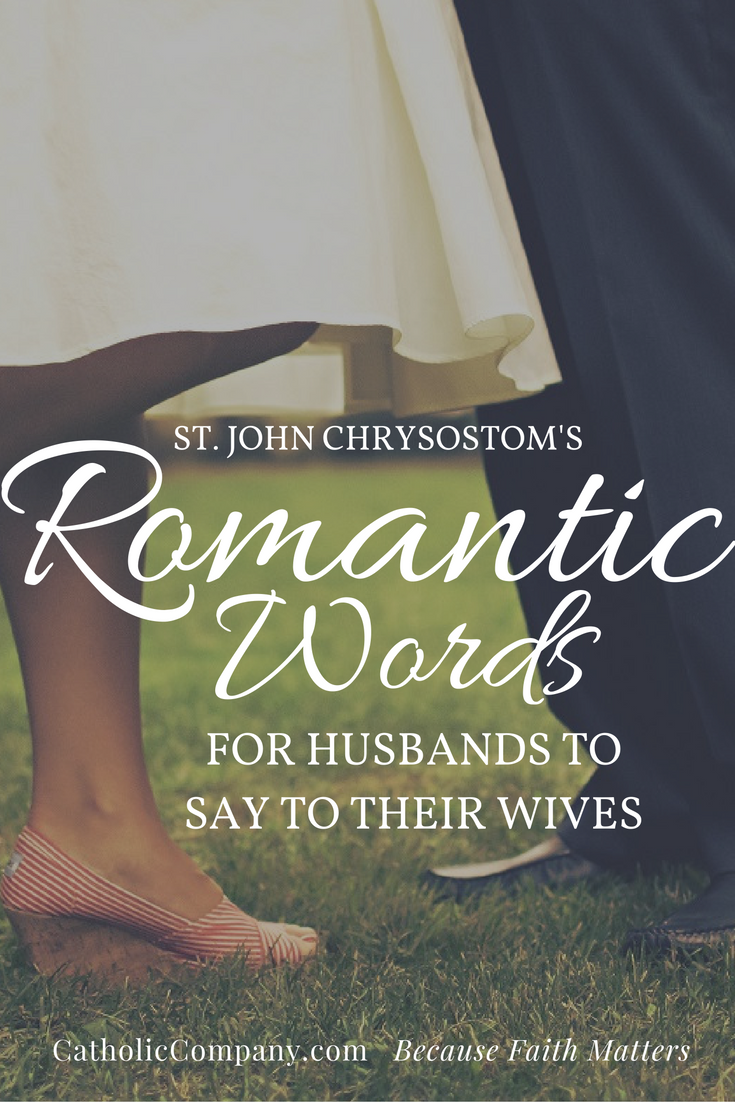 This article has been updated and was originally published in May 2015. © The Catholic Company