We can't imagine a Nativity scene without those three royal travelers wearing jeweled crowns and rich robes, holding out their gifts of gold, frankincense, and myrrh for the newborn King of the Jews, while Mary and Joseph look on in wonder.
This is the biblical event we celebrate each Christmas season on January 6th, the Solemnity of the Epiphany, when the Three Kings brought their gifts of homage to the Baby Jesus. But, how much do you know about the Magi and the meaning behind the original gifts of Christmas? Listen below!
See also St. Francis of Assisi and the Christmas Creche Tradition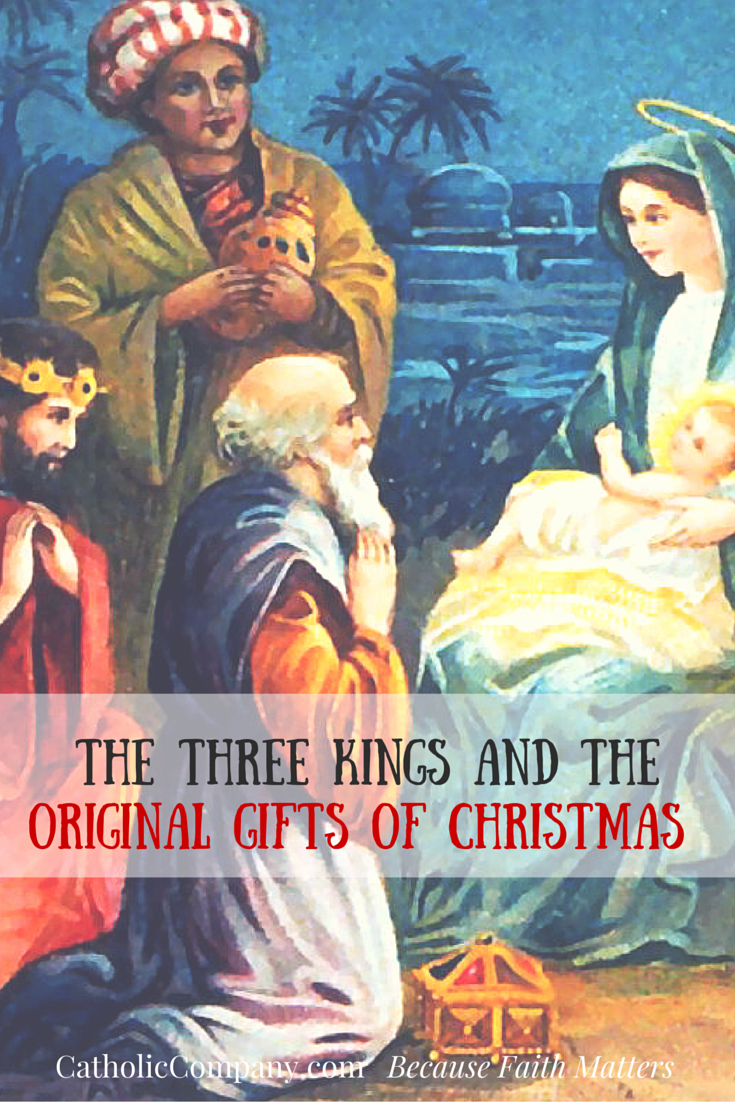 This article has been updated and was originally published in December 2015. © The Catholic Company. All rights reserved.