Christmas and Easter are the two principle feasts of the liturgical year. On Christmas our Savior was born, and on Easter, the Church's most important feast, our Savior accomplished what he was born to do.
Both feasts are preceded by a 40-day preparation period marked by penance, prayer, fasting, and almsgiving. However, with Lent this is much more pronounced and emphasized because of Our Lord's Passion and Crucifixion.
Because it is a penitential season of self-denial, many people view Lent as a time of forced depression, because we dread the suffering that comes when we give up our comforts and pleasures. So, it is good to be reminded that,
"While Lent is a solemn season, it is not a somber one. The forty days are not structured to foster morbid gloominess and debilitating self-loathing; they are meant to thrust us into the heart of divine love." (-The Little Way of Lent: Meditations in the Spirit of St. Therese of Lisieux)
What Lent should be is a time when we intentionally fast (or abstain) from those things that "fill" us—from everything that is not God—so we can foster a spirit of poverty, and so make "room" to be filled with the graces that Christ wants to give us. And this fullness of Christ will bring us a greater pleasure than any of the things we gave up ever could; this is what we are made for, not our petty clingings that keep us from knowing and enjoying him fully.
Read next Anticipating Lent: Your Pre-Lent Pep Talk
The time that you carve out through this kind of abstinence is most appropriately filled with special spiritual disciplines that will take you through the 40+ days. Here is a guide to popular Lenten devotions to help you make the most of the spiritual opportunity that Lent provides you. Find all of the items listed below and more in this selection of Lenten devotionals.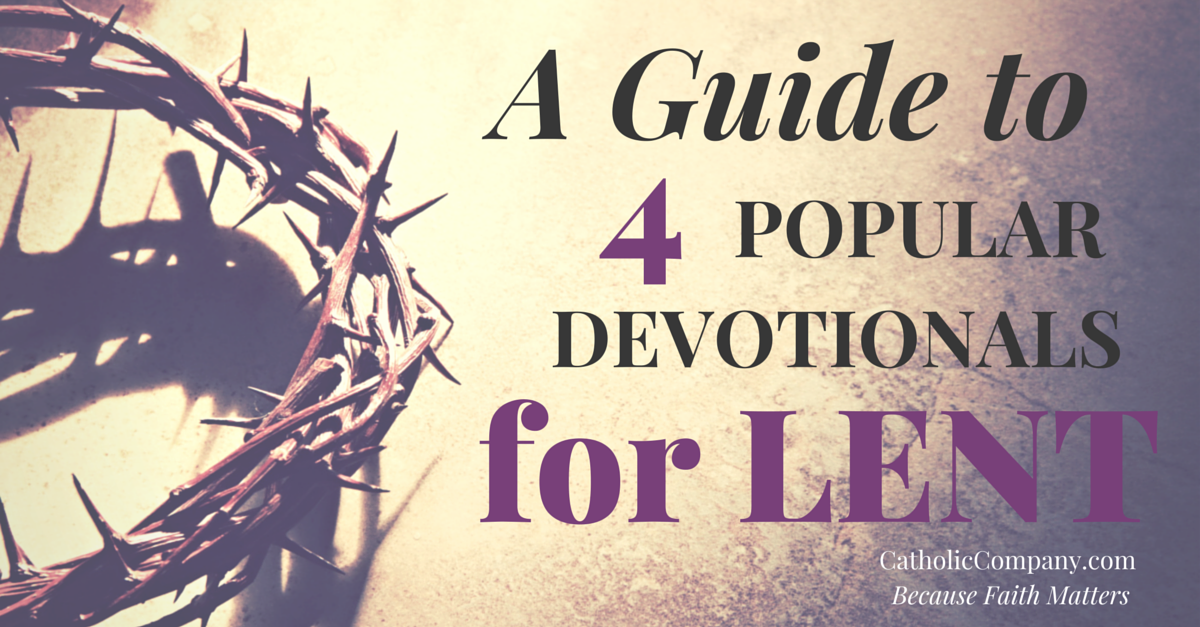 1. READ A CATHOLIC BOOK ON THE LIFE OF CHRIST
Get to know our Savior better and the depth of what he suffered out of love for us.
Jesus of Nazareth: Holy Week by Pope Benedict XVI
Life of Christ by Fulton Sheen
The Dolores Passion of Our Lord Jesus Christ by Anne Catherine Emmerich
The School of Jesus Crucified by Fr. Ignatius of the Side of Jesus
2. READ DAILY LENTEN MEDITATIONS
Short meditations for each day, some based on the daily Mass readings.
The Essential Lenten Handbook by the Redemptorists
In Conversation with God, Vol. 2, Lent & Eastertide by Francis Fernandez
Meditations for Lent by Bishop Jacques-Benigne Bossuet
Lent & Easter Wisdom series by various spiritual writers and saints
3. MEDITATE ON THE PASSION WITH THE STATIONS OF THE CROSS
The devotion par excellence for the Fridays of Lent.
The Living Stations of the Cross - I Thirst [CD]
The Via Dolorosa Holy Land Experience DVD
Stations of the Cross Rosary
Way of the Cross for the Holy Souls in Purgatory by Susan Tassone
4. HEIGHTEN YOUR SENSES WITH LENTEN AUDIO/VIDEO
Great for the whole family to do together, also great for sick or homebound.
Holy Land Rosary by Fr. Mitch Pacwa
Angels and Saints at Ephesus by the Benedictines of Mary, Queen of the Apostles
Witnesses to Mystery: Investigations Into Christ's Relics
The Animated Passion Trilogy DVD
>> All of the above suggestions can be found here <<
Any of these (or all—you do have 40 days!) spiritual practices are sure to enrich and deepen your Lenten journey, bringing you closer to Heart of Christ. If you have any other favorite ideas or resources, please share with our readers in the comments below.
Read next Lenten Season 101: A Guide for Everything You Need to Know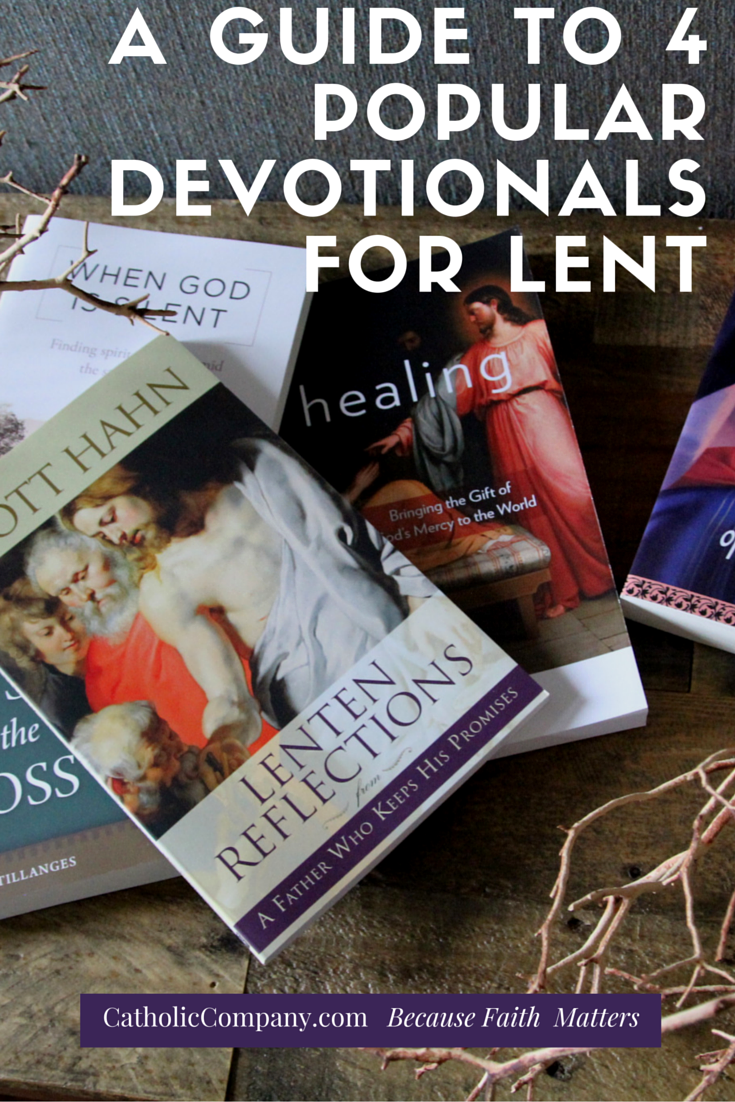 This article has been updated and was originally published in February 2013. © The Catholic Company. All rights reserved.