According to tradition, St. Gertrude the Great was told by Our Lord that each time she piously recited the following prayer, it would release 1,000 souls (or a vast number) from their suffering in purgatory:
Eternal Father,

I offer You the most precious blood

of thy Divine Son, Jesus,

in union with the Masses said

throughout the world today,

for all the Holy Souls in Purgatory,

for sinners everywhere,

for sinners in the universal Church,

for those in my own home,

and in my family. Amen.
St. Gertrude the Great was a 13th-century German nun, writer, and mystic who was graced with many heavenly visions, including being one of the earliest mystics to whom Jesus encouraged a devotion to his Sacred Heart. It is recounted that Jesus showed her a vast number of souls entering heaven from purgatory as a result of her faithful and frequent recitation of this prayer.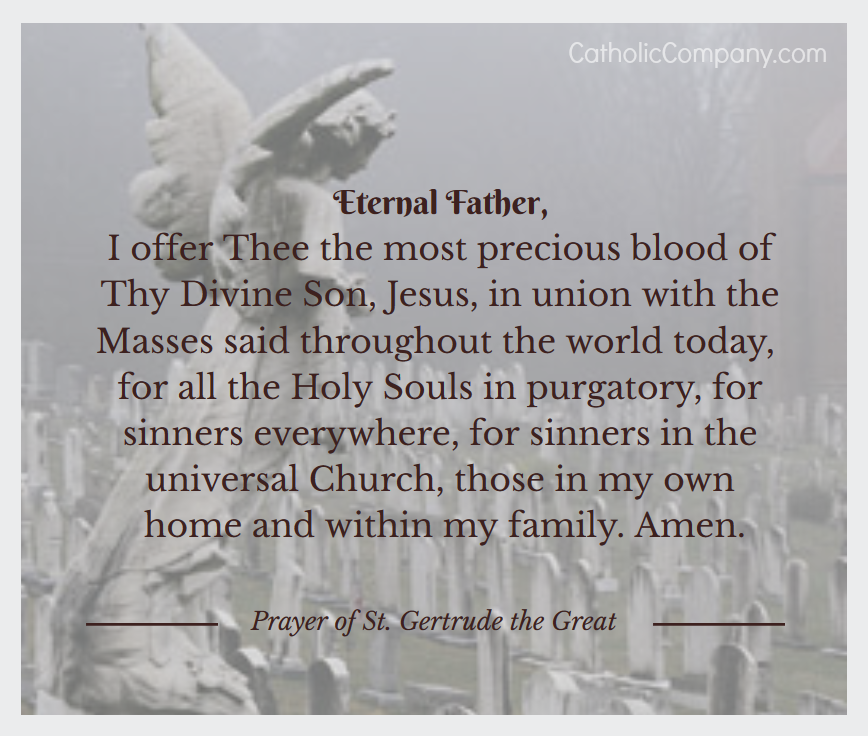 This prayer is contained in the book Prayers, Promises, and Devotions for Holy Souls in Purgatory by Susan Tassone. However, it should be noted that this is not an officially indulgenced prayer, and the Vatican has declared that promises to obtain the release of a specific number of souls from purgatory with the recitation of a specific prayer should be rejected. That being said, our response should be to simply pray with fervor, and let God take care of the details!
That should not weaken our resolve, however, from praying fervently for the Holy Souls in purgatory. The Church dedicates the entire month of November to praying in a special way for the Holy Souls (their feast day is November 2nd). You can easily memorize this popular prayer and include it after each decade of your rosary during November, or any time you wish to remember the faithful departed among your family and friends.
Continue reading 20 Ways to Pray for the Holy Souls in Purgatory.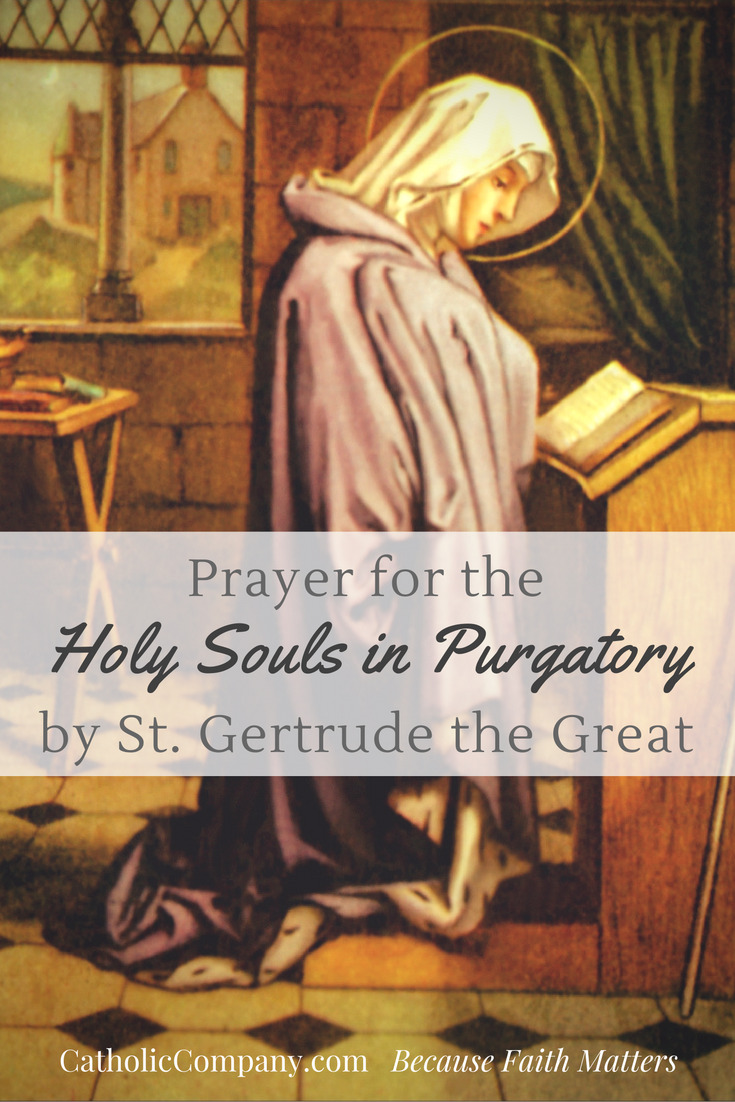 This article has been updated and was originally published in October 2014. © The Catholic Company