Catholic author Scott Hahn responds to a Q&A about his latest Catholic book out for the Christmas season, Joy to the World: How Christ's Coming Changed Everything.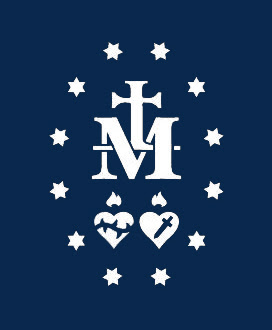 Q. In the 20+ years that you've been writing books, this is the first one that focuses entirely on the Christmas story. What inspired you to write about this topic? Why now?
Christmas arrives with a powerful effect on small children and on older folks. In between childhood and grandparenthood, we can temporarily lose our capacity for wonder. But maybe the second wave is hitting me now, as I'm experiencing Christmas with my grandchildren as they grow. Going back to the story in recent years, I've discovered complexities, convergences, and moments of stunning beauty, which I had not appreciated before. I'm not the first one to notice these things. In fact, I'm learning from the early Fathers and the most recent scholars. But I can't help but want to share them with everyone—everyone who's celebrating Christmas.
Q. In Joy to the World, you write "The events of Christmas challenge us, just as they challenged the original characters—the family—whose history they tell." What do you see as the biggest challenge of Christmas?
To welcome Jesus. That's always the challenge. We think our lives are full, and we don't really trust him to come in and mess with our plans. Even after all these thousands of years, we hang a We've built a culture on the illusion of control, and Christ is a threat to that illusion. Maybe that's why he came as a little baby. In my own experience, however, it's been my babies—my children—who taught me what little control I really have. If we're open to life, if we're open to Christ, we come to trust God's providential plan. That's a lesson of the Christmas story. Just ask Zechariah. Just ask Joseph. Stepping out in trust is scary, and the Christmas story confirms that at every turn. But what's the alternative? To cling to the illusion of control, just because it's our familiar illusion? Herod is the Christmas character most like our modern-day control freaks; and his life is completely out of control. Joseph, on the other hand, entrusts himself to the angels and goes from one trial to another. Yet today we can see Joseph's life as heroic and true, and Herod's as just plain crazy.
Q. How did you come up with the title Joy to the World?
I've been thinking a lot about joy—ever since Pope Benedict declared the Year of Saint Paul. I remember I was in Jerusalem that summer and reading the Letter to the Philippians, and I was overwhelmed by his exhortation to joy. "Rejoice in the Lord always; again I will say, Rejoice!" (Philippians 4:4). Go read that letter and count the number of times you see the words "joy" and '"rejoice." Well, Paul's words took hold of me and wouldn't let go. Now we have a pope, our beloved Pope Francis, who speaks to us of the "Joy of the Gospel.'" Joy is a quality that belongs to Christmas. We sing it in our Christmas carols because in Christmas we celebrate the reason for Paul's rejoicing: the advent of the Messiah, the salvation of the whole world. We have good reasons to celebrate. We have good reasons for our joy.
Q. What is your favorite part of the Christmas story?
It depends on the day you ask me. Today I'm caught up in thinking about the angels, and how different they appear after the advent of our savior. In the Old Testament, they are frightening and intimidating to human beings. Think of the Prophet Daniel, who falls on his face in dumbstruck fear. In the Christmas story, however, they appear as guides and companions. Jesus changes everything in the order of the universe. He changes the way heaven relates to earth and the way people relate to angels. I marvel as I consider what else has been changed so profoundly—what else have I missed? - Scott Hahn