The Sacrament of Confirmation is one of the three sacraments of initiation into the Catholic Church (together with Baptism and Holy Communion).
This special anointing given by the bishop or priest has the effect of increasing, deepening, and strengthening the sanctifying grace of God given to us at our baptism; while baptism removes from our souls the stain of original sin, Confirmation pours into our souls the power of the Holy Spirit and his seven gifts - just like the Apostles received at Pentecost.
Confirmation is, therefore, the sacrament most closely identified with the special outpouring of the Holy Spirit.
Now when the apostles at Jerusalem heard that Samaria had accepted the word of God, they sent Peter and John to them. The two went down and prayed for them that they might receive the Holy Spirit (for as yet the Spirit had not come upon any of them; they had only been baptized in the name of the Lord Jesus). Then Peter and John laid their hands on them, and they received the Holy Spirit. (Acts 8:14-17)
If baptism is like a seed of Divine life in the soul, then Confirmation makes that seed come to full bloom. According to the Catechism of the Catholic Church (1303) below are the five real spiritual effects that happen to Christians through the anointing of the Sacrament of Confirmation.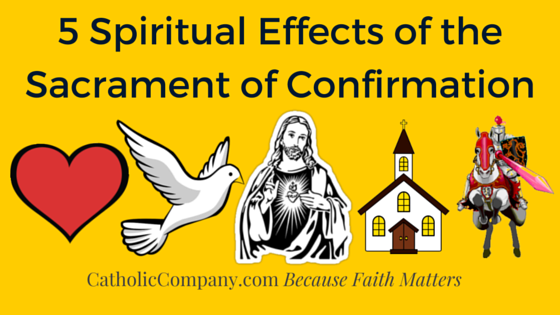 Confirmation ...
1. Roots us more deeply in the divine filiation [being adopted as sons and daughters of God the Father] which makes us cry, "Abba! Father!"
2. Unites us more firmly to Jesus Christ.
4. Renders our bond with the Church [the Body of Christ] more perfect.
5. Gives us a special strength of the Holy Spirit to spread and defend the faith by word and action as true witnesses of Christ, to confess the name of Christ boldly, and never to be ashamed of the Cross.
For those soon to be Confirmed, these five things are points of reflection to better prepare for the receiving of such a marvelous gift of the Holy Spirit.
For those who have already been Confirmed, this list can inspire the following question in our hearts: Am I fully living according to the grace of the Holy Spirit bestowed on me at my Confirmation?
Read next Understanding the 7 Sacraments: The Big Picture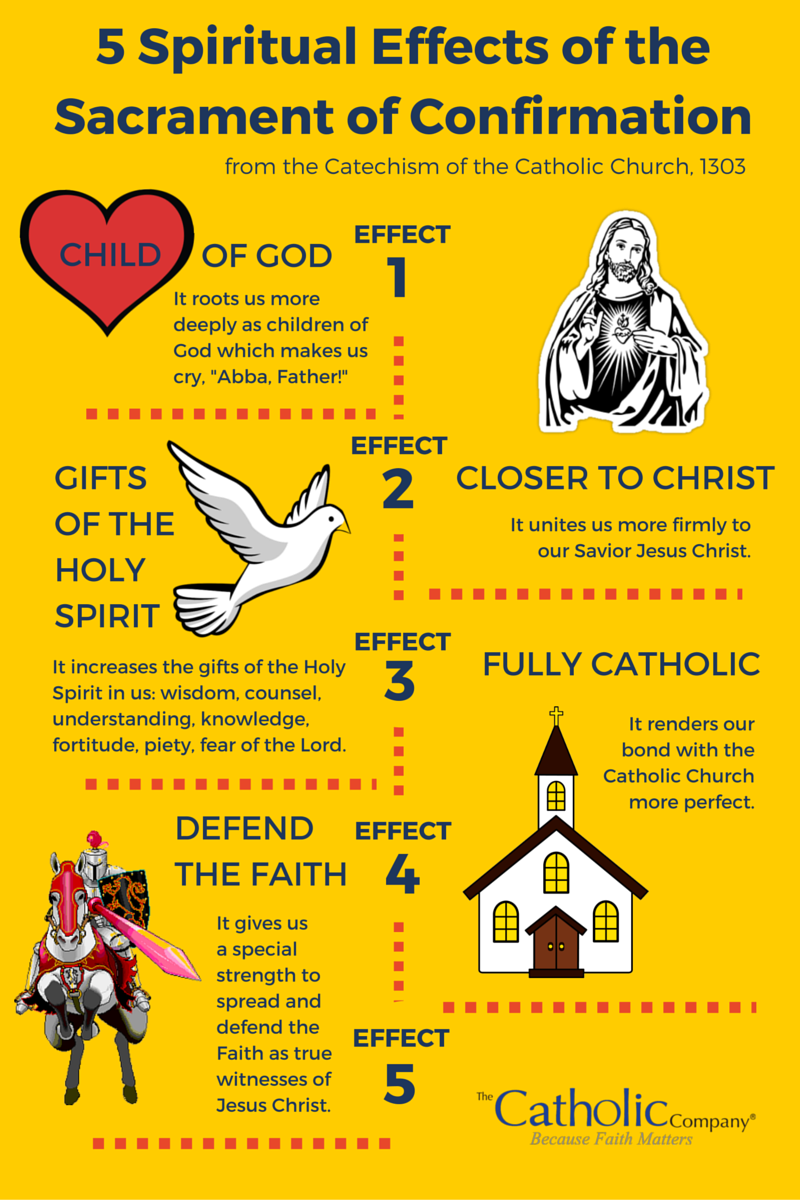 This article has been updated and was originally published in April 2015. © The Catholic Company. All rights reserved.