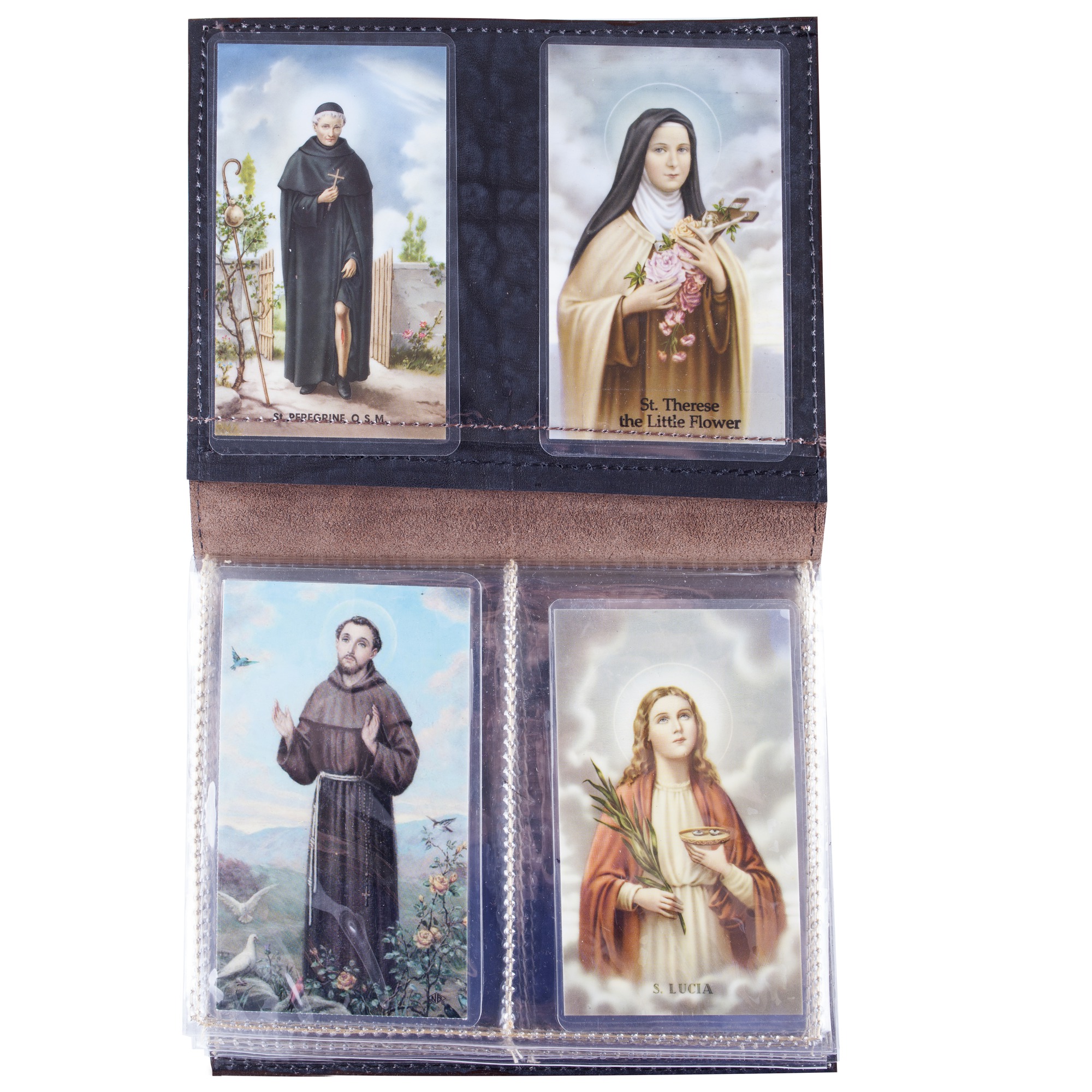 There are some kind of problems that only fellow Catholics would understand.
As a new Catholic I found myself collecting all kinds of random things, many of them given to me by other Catholics who thought that I needed some good religious stuff — medals, rosaries, pamphlets, CD's, and more than anything else — prayer cards.
At first it was just one or two. Then five or six. Soon I had a collection going. I thought, What on earth do Catholics do with all these prayer cards?
I didn't want to throw them away or in a drawer where they'd be forgotten. So I would tuck them into my wallet, but then I would forget they were there and never look at them. I would use them as bookmarks in my missal, but then they would inevitably fall out onto the floor.
It really became a problem when I quite began to like this holy card tradition, and I started collecting dozens more of them myself, especially if it featured a saint I was drawn to, a prayer I liked, or just a nice piece of Catholic art. It seemed that every parish I visited and Catholic function I attended gave away these really neat prayer cards, and I wanted to keep them.
So when The Catholic Company started working with a new vendor who handmade leather products, and they were asking for ideas on product development, I knew exactly what I needed . . . a nice, long-lasting, durable leather prayer card holder!
Because what else do Catholics do with all those prayer cards?!
I figured that with this kind of organized presentation I could actually enjoy and be inspired by the religious art on the front and then flip to say the prayers on the back. Any prayer that was important enough for me to say often needed a way to be displayed so that I would actually remember to pray it. And I could see them all together and find just the one I really needed in the moment. I could also have my name (or the name of a loved one) engraved on the front, so that it became my special collection of saints and prayers.
And this is how our best-selling Catholic prayer card holders were made!