I'm sure you've seen the variety of lanterns now widely available in most home goods stores. They come in many sizes and styles and look great indoors and outdoors.
Did you know they can double as a fantastic-looking saint shrine?
We got a little inspiration from Pinterest in how you can combine saint statues with rustic or vintage home decor pieces to create a display that is both beautiful and decorative as well as reverent and inspirational. Below are a few neat ideas that we pulled from our Catholic Home Decor and Catholic Home Altar & Prayer Corner Pinterest boards.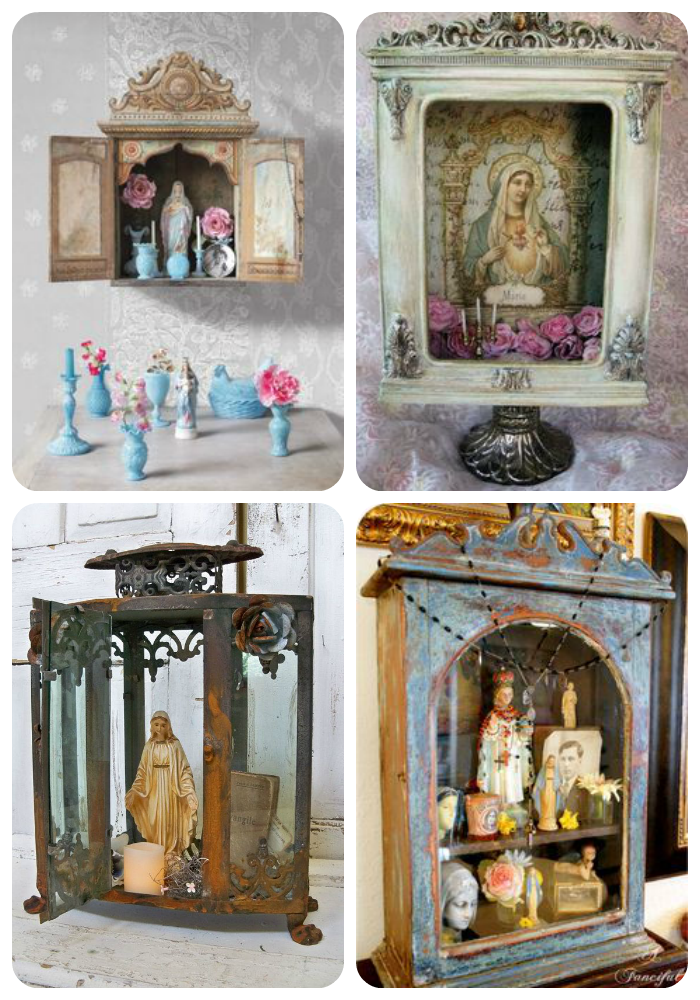 We thought it was such a great idea that we wanted to try it for ourselves. We especially loved the idea of a using a decorative lantern (above, bottom left), and this is probably the most easily accessible piece to convert into a DIY shrine of sorts.
To see how it would look in "real life" (things always look great on Pinterest, but sometimes don't work out exactly the same at home as it looks online!) we went through our collection of saint statues at The Catholic Company and found one just the right height to use with a coworker's lantern she already was using and loving.
To give it a pop we added a few flowers inside (especially because this statue is St. Therese of Lisieux, the "Little Flower") and, viola! It couldn't be easier. See our video below.
But you don't have to add anything inside, as you can see it also looks great alone.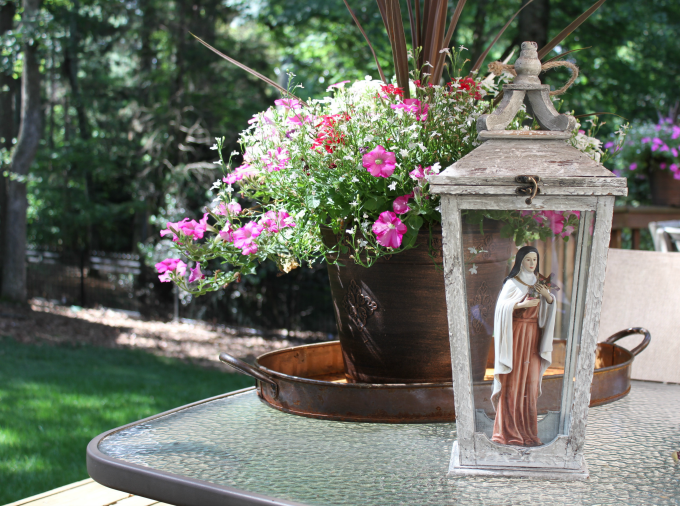 We love this idea because it easily works in all seasons, for indoor or outdoor use. You just add one or two candles, a flower vase, and even prayer cards around the lantern to make it an attractive faith-inspired focal piece for any space. And anyone can try this and have it look great, you don't need to be a decorating expert. The most important thing is for the saint statue to help raise your mind and heart to God.
This is also a really great idea as centerpieces for Baptism, First Communion, and Confirmation parties. And think of all the ways you can decorate it for the liturgical seasons, especially Christmas!
What do you think of this decorating idea? Does this give you inspiration to try this at home?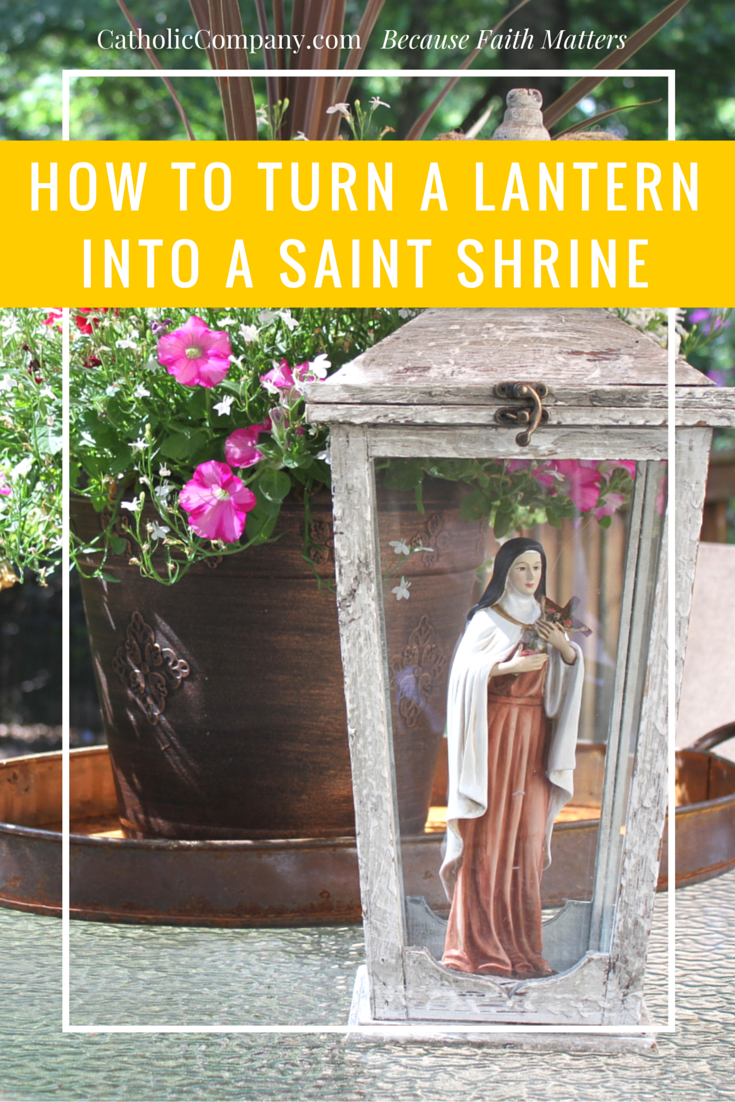 This article has been updated and was originally published in September 2015. © The Catholic Company