What classic American holiday's origin is Fairmont, Virginia in 1908? Father's Day! Father's Day was first celebrated for 210 fathers lost in a mining disaster. Many decades later, in 1972, President Nixon signed Father's Day into law as a holiday honoring fathers across the nation. Father's Day honors fatherhood and the special calling they have as the paternal leaders of America's future leaders.

Today fatherhood is far different than it was in 1908. *Today in the U.S., according to the U.S. Census Bureau, 24 million children in America are without their biological fathers in their lives. Out of that 24 million, surely many have no father figure at all. This large absence of fathers have left many to wonder: what is authentic fatherhood in this culture? Here are some Father's Day gifts which encourage the father in your life to be one of authentic Catholic fatherhood: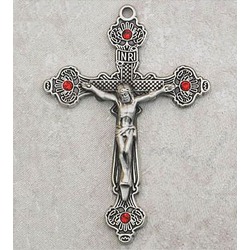 Men's Cross Necklace:
Men typically don't enjoy jewelry but a men's cross necklace is a special kind of jewelry piece. A men's cross necklace reminds the father in your life about their redeemer. A redeemer who lived the life of the ultimate man in reuniting us with our spiritual father, God the Father. Jesus was himself not a father but he taught many important virtues and lessons for fathers such as the importance of keeping a marriage intact and acting in love. A men's cross necklace serves as a sign which brings to mind the message and life of Christ to the wearer and those around him or her.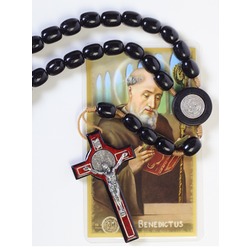 Men's Rosaries
A men's rosary is one of the greatest gifts you could give any Catholic man, father or not. A father with a men's rosary is a father who is encouraged to reflect on the life of Christ and honor his spiritual Mother. A men's rosary will bring your father to reflect on the patron of fathers, St. Joseph, during the joyful mysteries. According to St. Anthony Mary Claret, "when people pray the rosary they find it makes them better." What father doesn't want to be a better father and who doesn't want an even better father?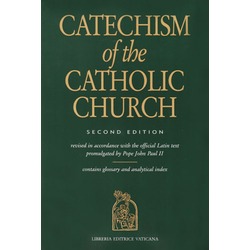 Catechism of the Catholic Church
One of the most popular gifts for Catholic fathers is the Catechism of the Catholic Church. The Catechism is one of the most popular gifts for Catholic fathers because instructing children on the faith is one of their most important tasks (mothers also have this task as well). The Catechism contains the official teaching of the Catholic Church and so what better gift for a father, then the official teaching so that they can do one of their most important jobs. Teaching children the faith is essential and fathers play a huge role in making sure the children are brought up well in the faith.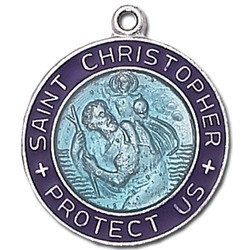 St. Christopher Medal
The St. Christopher medal is one of the most popular medals amongst men. Why? They are some of the most popular for men because St. Christopher was a strong man of faith who carried people across a powerful river to safety. Fathers are called to carry their children through the dangers of this world to safety in a similar way. St. Christopher is a man of strength, character, faith, and courage which is the calling of every father. A St. Christopher medal serves as a many things including a symbol of the virtues of authentic Catholic fatherhood.
A men's cross necklace, a men's rosary, a Catechism, and a St. Christopher medal are a few of the many great catholic Father's Day gifts. Father's Day this year is June 17th. Use this special day to honor the important father in your life. What Father's Day gifts have you given your father in the past? What else makes a great Father's Day gift?
*For more information on fatherhood in the U.S see fatherhood.org