Can you imagine attending Mass one Sunday, and hearing the priest say this to the congregation?
"Make one Mass and live it with joy and as a truly spiritual moment. We will face fear with our faith, with unity and participation in our destiny. After that, if they wish to kill us, so be it." -Chaldean Archbishop Amel Shamon Nona to his faithful in Mosul, Iraq.
September 24th is the feast of Our Lady of Ransom (also known as Our Lady of Mercy), a 13th century apparition of the Blessed Virgin Mary in approval of a new religious order to redeem Christians who were enslaved by Muslims.
Catholics across Europe financially supported the new order, The Order of the Blessed Virgin Mary of Mercy (commonly known as the Mercedarians) as they saved their fellow Christians from Muslim oppression. They gave their money for the redemption of their fellow Christians in faithfulness to the corporal Works of Mercy. This is a need that is still with us today, which has become dire since the rise of ISIS in recent years.
It's a good time to promote the great work the Knights of Columbus are doing to help the persecuted Christians in the Middle East.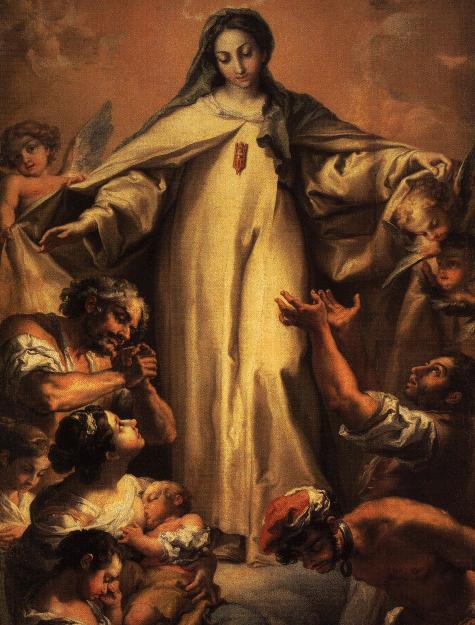 On Thursday, September 22nd, for the fourth time in the past year, Carl Anderson, Supreme Knight of the Knights of Columbus, gave a powerful speech to the Commission on Security and Cooperation in Europe, also known as the U.S. Helsinki Commission, admonishing them to deliver desperately needed aid for the direct support of Christians who are suffering genocide in Iraq and Syria:
"Our legislative and executive representatives need to deliver to our diplomatic and aid entities a clear and simple message: In the midst of this genocide, saving Christians — and other communities that face extinction — in Iraq and Syria is part of your mission.
There is nothing unconstitutional, illegal, unethical or unprofessional about prioritizing their right to survival as communities.
They are innocent victims of a genocide. If these victim communities are not receiving aid, you are not fulfilling your mission. And such action is consistent with the best of American and U.S. State Department tradition."
The Christians in the Middle East are facing almost global silence and indifference, even from America. This is felt even amongst Catholics and Christians, which undoubtedly adds to their great suffering.
Meanwhile, the Knights of Columbus are doing masterful and diligent work in fighting for aid to be sent to the severely persecuted and destitute Church in the Middle East.
How can you help? Watch and share the video above, and visit their website at ChristiansAtRisk.org.