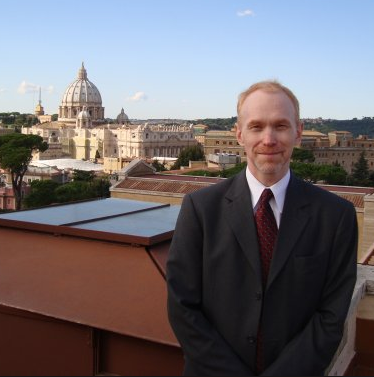 Matthew Bunson is one of America's leading authorities on the papacy and the Church. He has a new book out now on Pope Francis, a biography that takes you into the heart of Jorge Mario Bergoglio from his early days as a "street priest" to his election as Cardinal, and finally his appointment as Supreme Pontiff.
Matthew Bunson is an American author, historian and Catholic theologian. He's also a senior fellow at the St. Paul Center for Biblical Theology. Dr. Bunson has also served as a consultant to MSNBC, NBC News, CBS Radio, and the BBC and several other media outlets. He has served as the general editor of Our Sunday Visitor's Catholic Almanac.
This book is a timely new release to help the world learn and understand more about our first Latin American and Jesuit Pope.  Buy the book, simply titled Pope Francis, here.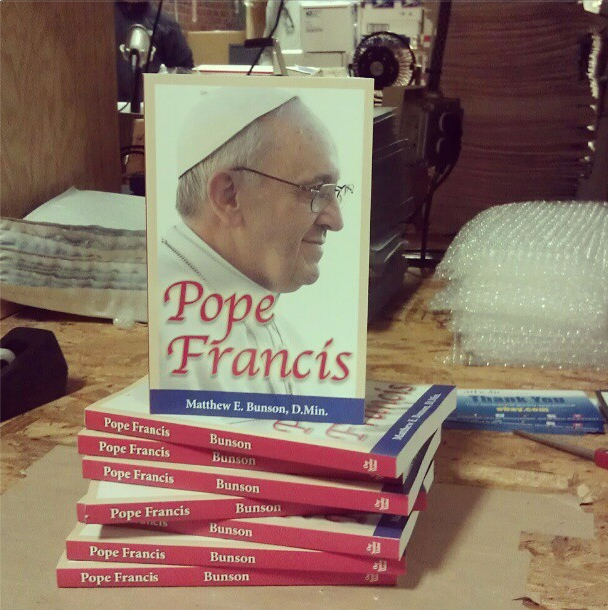 In this book you'll read Dr. Bunson's expert commentary and insight on the life and future of the Catholic Church, for example in this excerpt:
"The next pope had to be someone who grasps that the Catholic Church is everywhere, from the sophisticated metropolises of New York and Milan, Italy, to the poorest parts of Kinshasa, Congo, and Manila, Philippines. As the Vicar of Christ, the next pope will carry not only the pastoral care of the Church on his shoulders, but also the spiritual warfare of the entire planet. He will need the strength to be the center of unity for the world's more than one billion Catholics."
In addition to interesting biographical information from Pope Francis' life in Argentina, for example in this excerpt:
"His priests, in turn, praised the cardinal as a fatherly and supportive presence for them. Every priest reportedly received his private cell phone number with permission to call when in need of help or guidance. He was so heavily involved in the life of the seminary and the formation of seminarians that young priests there are known as 'the Bergoglio generation'."
As well as some of Pope Francis' own words from previous talks, such as in this excerpt:
"Everything in our life, today just as in Jesus' time, begins with an encounter. An encounter with this Man, the carpenter of Nazareth, a man like all men and yet different. The first ones, John, Andrew, and Simon, felt themselves to be looked at into their very depths, read in their innermost being, and in them sprang forth a surprise, a wonder that instantly made them feel bound to him, made them feel different."
We also had the pleasure of interviewing Dr. Matthew Bunson after the news of the resignation of Pope Emeritus Benedict XVI was announced.  You can hear his thoughts and reflections on this historic moment in the Catholic Church in our three-part interview posted below. Enjoy!
Interview with Dr. Matthew Bunson on Pope Emeritus Benedict XVI
Matthew Bunson, a top commentator on papal and Catholic news, talks with us at The Catholic Company about
Pope Emeritus Benedict XVI
  shortly before the Holy Father's resignation last month. He shares with us his thoughts and personal reflections on this historic and unprecedented event.
Part One
Part TwoPart Three