There's a simple prayer method attributed to Pope Francis while he was Archbishop of Argentina.
It's a simple yet helpful prayer method not only great for teaching kids how to pray, but it's good for adults too as a reminder to "cover all our bases" with intercessory prayer for those around us.
This method is called Praying with Your Five Fingers and uses the fingers of the hand as a memory aid to pray for our family and friends, our teachers and doctors, for government authorities, for those who are suffering, and lastly, for ourselves.
This reminder is much needed, because how often do we pray more for ourselves and our own needs than we do for others? It's easy to fall into that habit, and this simple prayer method promulgated by Pope Francis is a great way to overcome the tendency.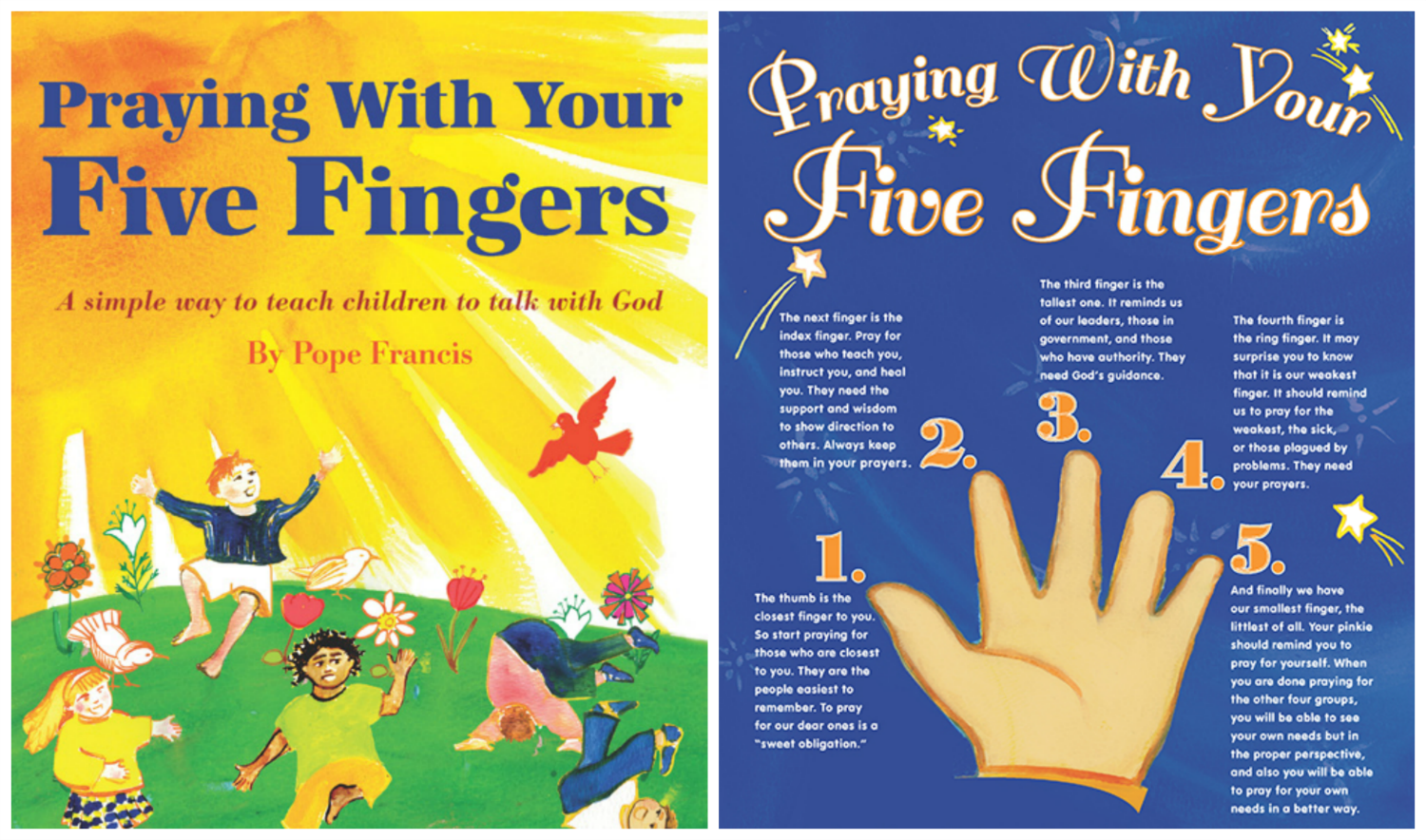 Click to buy Praying with your Five Fingers laminated sheet (English and Spanish)
Praying with Your Five Fingers by Pope Francis
1. "The thumb is the closest finger to you. So start praying for those who are closest to you. They are the persons easiest to remember. To pray for our dear ones is a 'sweet obligation.'"
2. "The next finger is the index. Pray for those who teach you, instruct you and heal you. They need the support and wisdom to show direction to others. Always keep them in your prayers."
3. "The following finger is the tallest. It reminds us of our leaders, the governors and those who have authority. They need God's guidance."
4. "The fourth finger is the ring finger. Even that it may surprise you, it is our weakest finger. It should remind us to pray for the weakest, the sick or those plagued by problems. They need your prayers."
5. "And finally we have our smallest finger, the smallest of all. Your pinkie should remind you to pray for yourself. When you are done praying for the other four groups, you will be able to see your own needs but in the proper perspective, and also you will be able to pray for your own needs in a better way."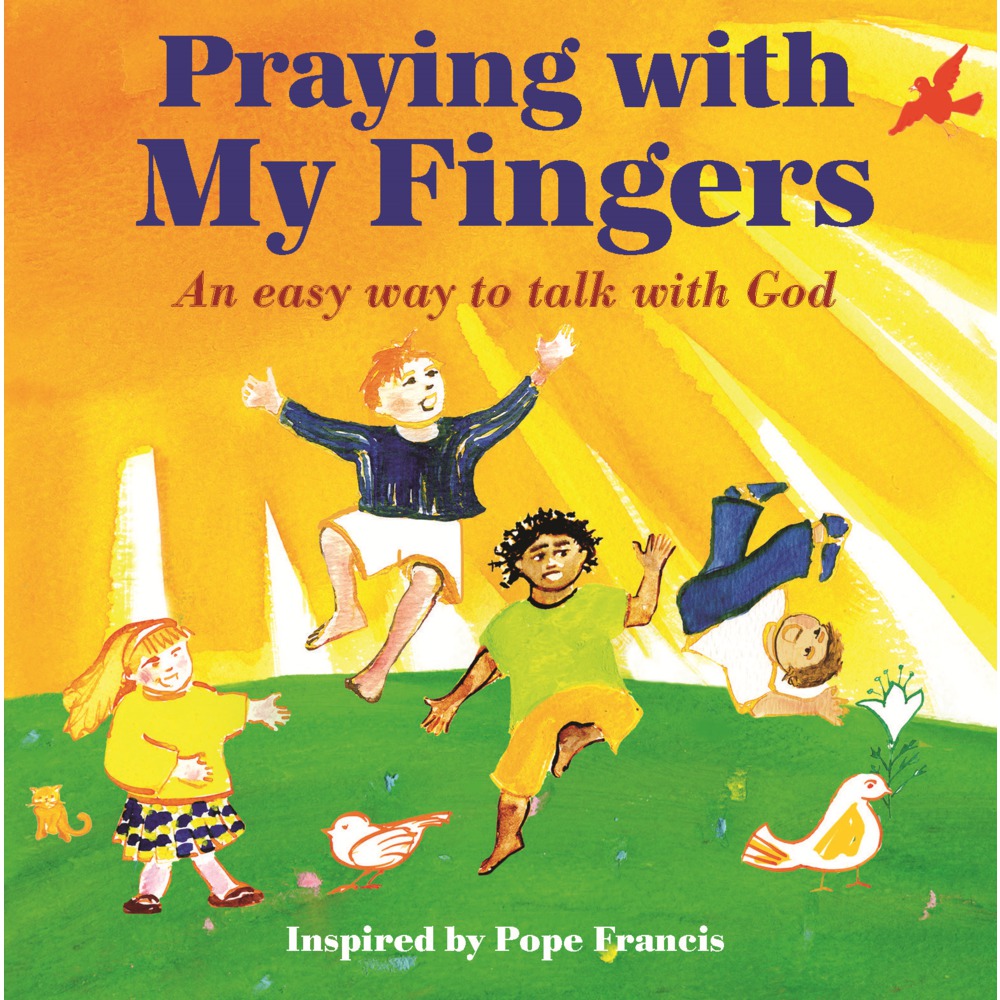 Click to buy book: Praying with My Fingers: An Easy Way to Talk to God
This article has been updated and was originally published in September 2013. © The Catholic Company. All rights reserved.