Saint Nicholas of Myra was a 4th century bishop in what is today Turkey. He was famous for his generosity to the poor, protection of the wronged, and zeal for orthodoxy. He was also a prolific miracle worker, most known for appearing to sailors caught in a storm at sea and raising three young boys from the dead. You'll find a rich resource of his life of miracles and good deeds as the Bishop of Myra here.
He is the patron saint of a great number causes, professions, cities, and countries; most notably he is the patron saint of children, sailors, prisoners, and maidens seeking to marry. Germany, Switzerland, and the Netherlands have the custom of making him the secret giver of gifts to children on his December 6th feast day. In the United States and in some other countries he is known as Santa Claus who distributes gifts to children on Christmas Eve.
His relics are still preserved in the Basilica of St. Nicholas in Italy. On his feast day miraculous myrrh is collected from his relics and sent all over the world. Continue reading about popular traditions associated with his feast day: St. Nicholas and Your Shoes! A St. Nicholas Day Tradition.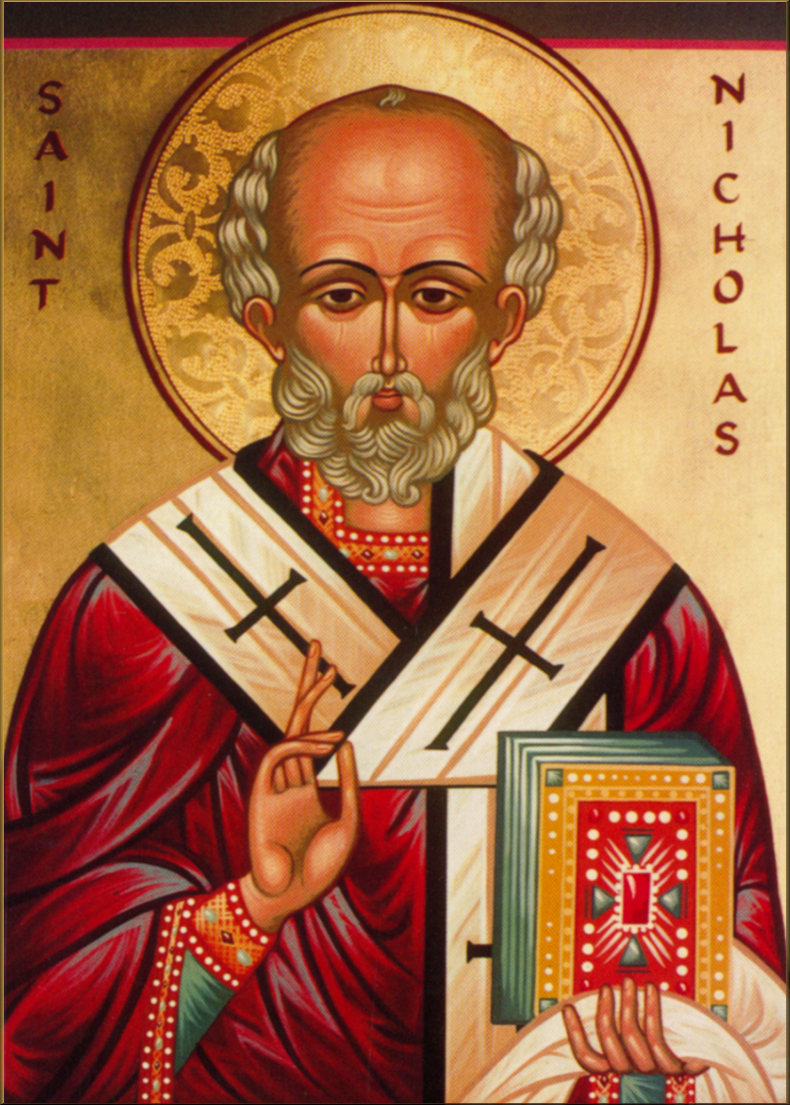 A Prayer to Saint Nicholas of Myra
O good St. Nicholas,
you who are the joy of the children,
put in my heart the spirit of childhood,
which the gospel speaks, and teach me to seed happiness around me.
You, whose feast prepares us for Christmas,
open my faith to the mystery of God made man.
You good bishop and shepherd,
help me to find my place in the Church
and inspire the Church to be faithful to the Gospel.
O good Saint Nicholas, patron of children, sailors and the helpless,
watch over those who pray to Jesus, your Lord and theirs,
as well as over those who humble themselves before you.
Bring us all in reverence to the Holy Child of Bethlehem,
when true joy and peace are found. Amen.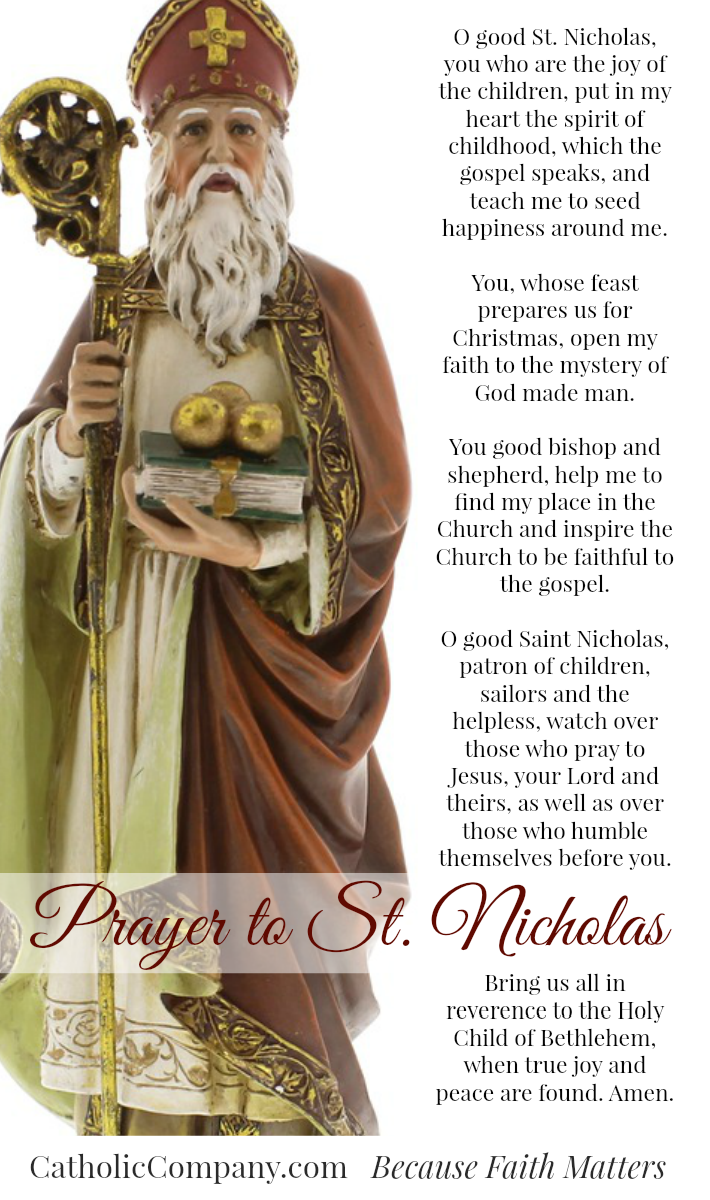 This article has been updated and was originally published in December 2014. Copyright © The Catholic Company. All rights reserved.