This beautiful prayer is attributed to St. Brendan the Navigator (484-577 A.D.), also known as St. Brendan the Voyager, an ancient Irish monk, abbot, sailor, ship-builder, and explorer. He is the patron saint? of mariners, sailors, travelers, and the U.S. Navy.  His feast day is May 16th.
It is believed by some historians that the holy abbot, eager to spread the Gospel to unknown lands, with the winds of the Holy Spirit in his sails, traveled by boat to North America—making him the very first explorer to set foot on her shores. Some say it was the legend of St. Brendan's Voyage that prompted Christopher Columbus to launch his own attempt to discover the New World a thousand years later.
PRAYER OF ST. BRENDAN
"Help me to journey beyond the familiar
and into the unknown.
Give me the faith to leave old ways
and break fresh ground with You.
Christ of the mysteries, I trust You
to be stronger than each storm within me.
I will trust in the darkness and know
that my times, even now, are in Your hand.
Tune my spirit to the music of heaven,
and somehow, make my obedience count for You."
AMEN.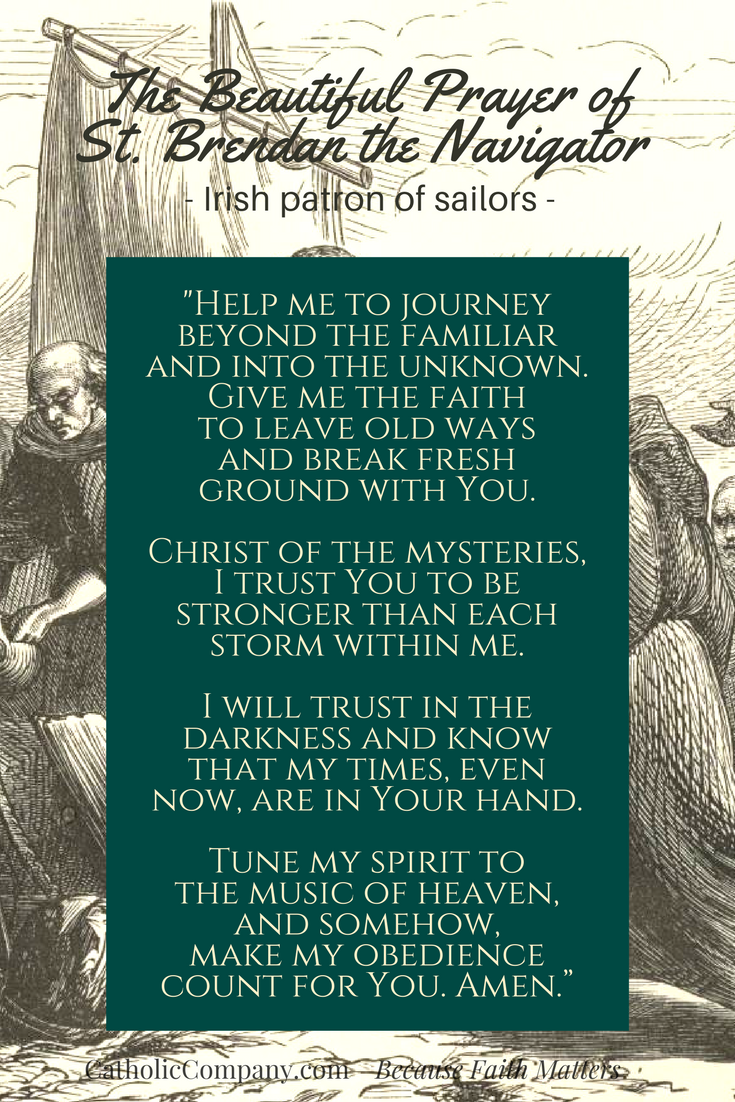 Learn more about the life of St. Brendan the Navigator in this fantastic short video below: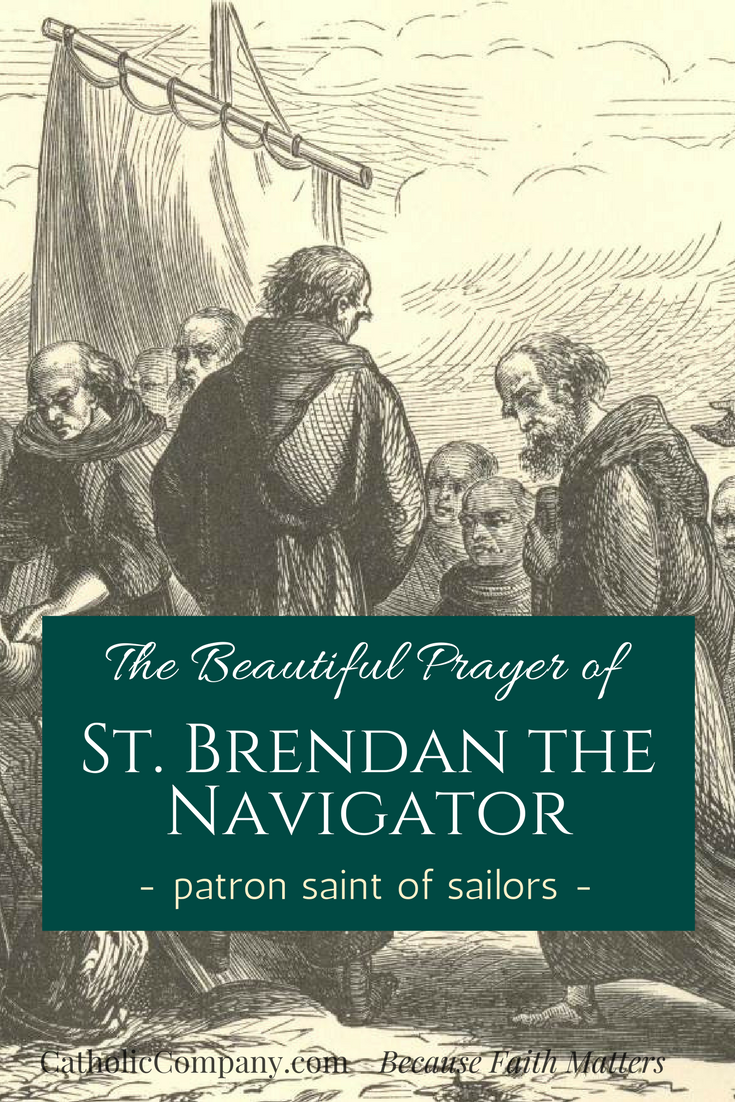 This article has been updated and was originally published in February 2015. © The Catholic Company. All rights reserved.