I am excited to begin a new Lenten tradition with my children with The Easter Story Egg! The Catholic Company is offering a new product that tells the story of Holy Week, beginning with Palm Sunday and leading up to Easter Sunday. Children open wooden eggs as they learn about the journey of Jesus, with each egg revealing the next step in His journey to the Cross and then to the Resurrection. A hardcover book beautifully narrates the story along the way. We will open one egg each day starting on Palm Sunday, although it can also be done all at once.
As a mother, I want my kids to understand the true meaning behind the Easter story. So often, Easter is celebrated either before Easter Sunday or totally without reference to the Passion. Just as Christmas is more meaningful with the celebration of Advent leading up to it, so Easter is all the more wonderful if we have participated fully in Lent. This goes for children as well. As wonderful as Easter egg hunts and Easter baskets can be, without the true meaning of why we celebrate the Resurrection, it becomes just a day for plastic eggs and sugary sweets.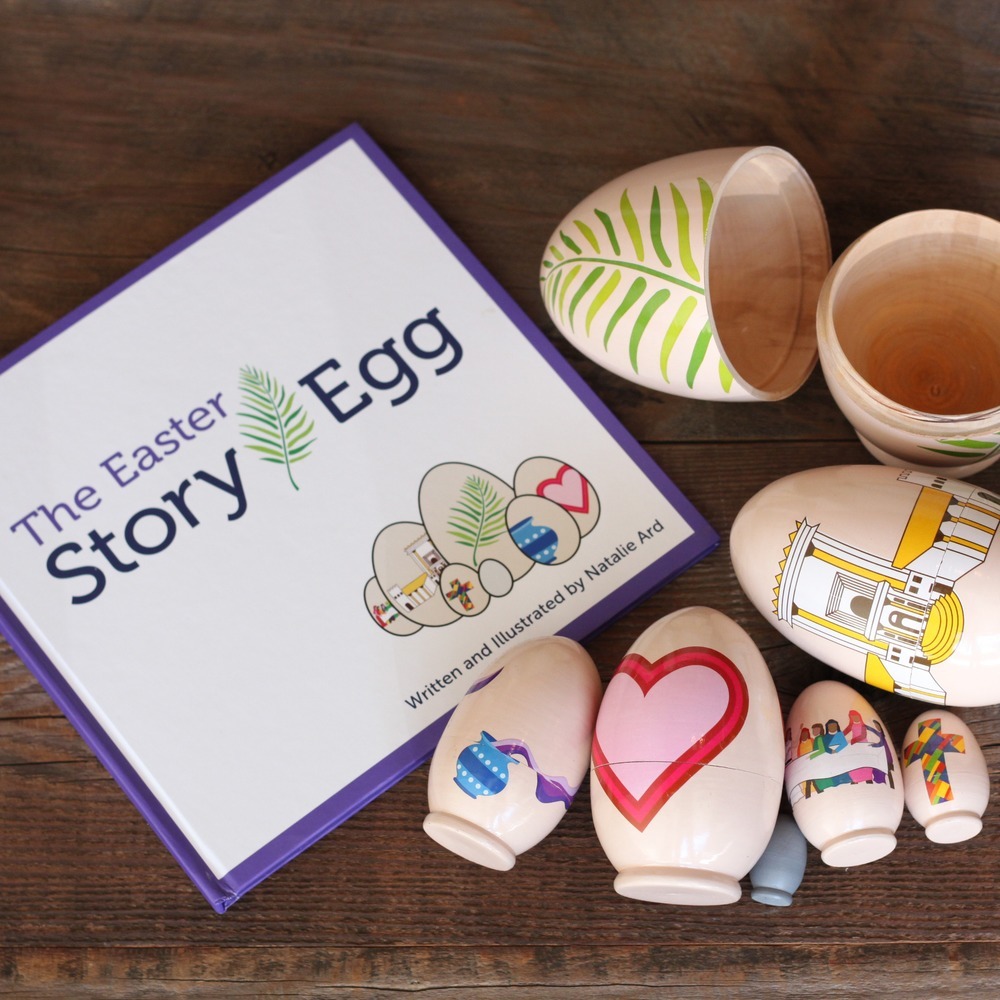 Here is a peek into the first page of the book from the creator of the product:
"Hello Readers! Do your children love Easter? Mine sure do! As the seasons begin to change and the flowers bloom, my children always know that Easter is drawing near...It is easy for them to be distracted by the jellybeans and chocolate eggs and lose sight of the cross. ... Christmas and Easter are bookends to the most beautiful story ever told. Much like Christmas, this special day is often portrayed to our children in a different way. They see bunnies and Easter baskets full of goodies. They are filled with the excitement of the egg hunt... and they can easily disconnect with the true historical reason for the holiday... I realized my children needed an Easter creation, one that brought their hearts and minds back to the true meaning of this amazing holiday...everlasting life! I hope your family will enjoy this new tradition as much as we have!"
I can't wait! This item has been extremely popular with our customers, hurry and order yours now before they're out of stock!
Continue reading The Story of Mary Magdalene and the First Easter Egg