Saint Camillus de Lellis (San Camillo) is an example how God often plants the seeds of your life's mission among the ordinary, even sinful, circumstances in which you find yourself. It is never too late to amend your life and endeavor to become a saint; in the end, by the grace of God, all things truly will work together for your good and His glory.
St. Camillus de Lellis (1550 – 1614) was a true ruffian; a wild, undisciplined youth who grew into a battle-hardened soldier, complete with a violent temper and a serious gambling addiction. His foul behavior and bad habits, combined with a persistent war wound in his leg, left him in utter poverty.
He later found work doing odd jobs at a Capuchin friary, while still clinging to his moral waywardness. The good influence of the friars gradually inspired him to live a better life, and eventually Camillus experienced a true religious conversion.
He then sought to enter the Franciscan Order, but was unable to be accepted due to his leg wound, which refused to heal and caused him much suffering. Yet this "thorn in his side," which kept him from joining the Capuchins, was actually a grace—a stepping stone to God's greater plan for this rough and gruff man.
St. Camillus was being led by God, while making use of his past circumstances, to carve out something new in the life of the Church, which would resonate around the world and down to our present day.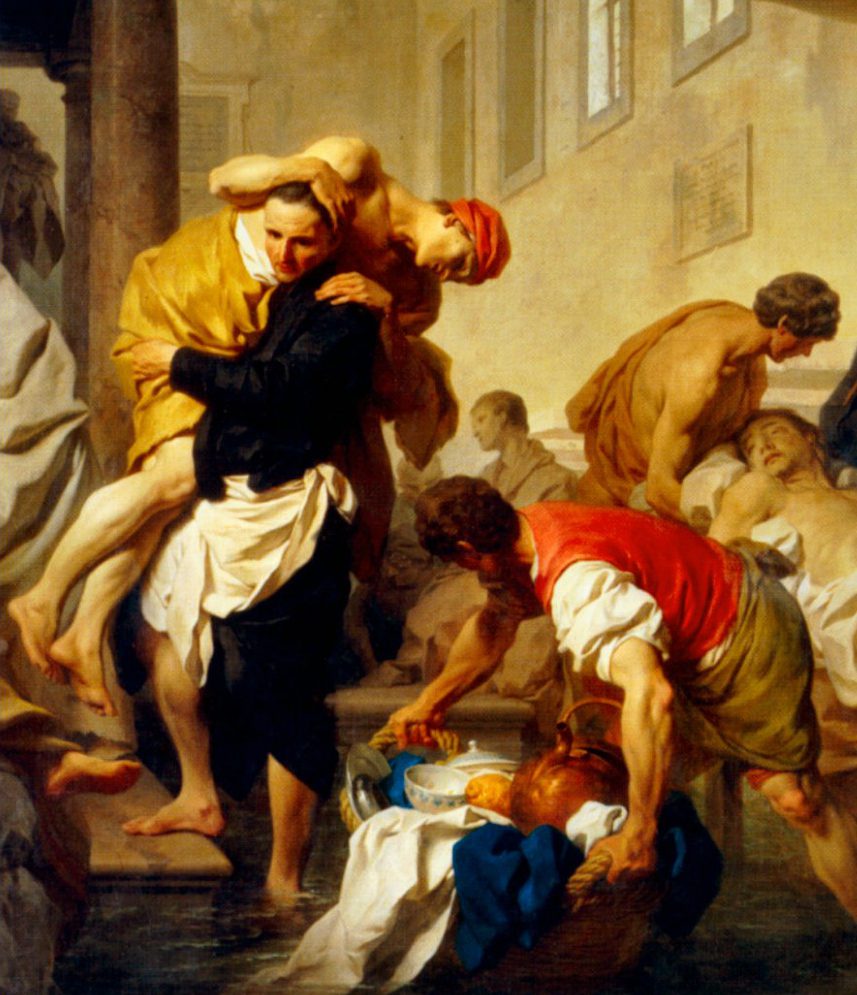 After leaving the Capuchins, Camillus moved to Rome and worked for a hospital that took care of patients with incurable illnesses, just as he experienced personally with his leg wound.  He became a caregiver at the hospital and later its Director, while he himself lived a reformed life of penance and virtue.
Camillus discovered that his patients often received poor attention from the hospital staff. He sought to rectify this, devoting the rest of his life to providing excellent care for the sick, in whom he saw the face of Christ.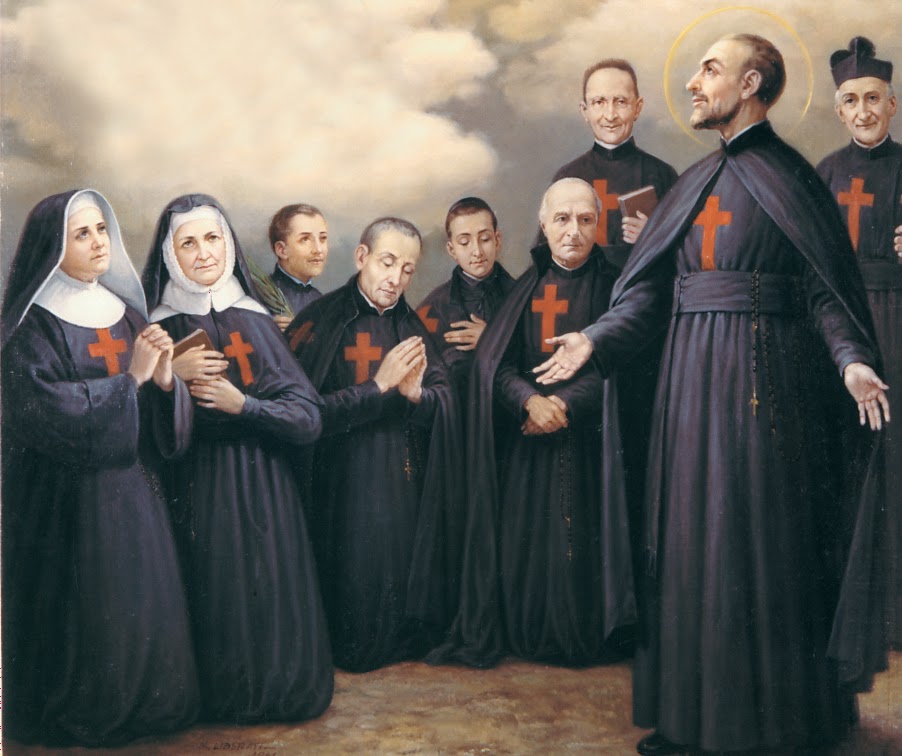 Through his work, St. Camillus discerned a divine calling to establish a religious order of men committed to helping the most ill, even at the risk of one's own well-being. With the advice of his friend and spiritual director, St. Philip Neri, Camillus established the Order of Clerics Regular, Ministers to the Sick (M.I.), better known as the Order of St. Camillus, or simply the Camillians. For this task he studied for the priesthood and was ordained at the late age of 34.
The fundamental charism of his Order was to bring medical care to anyone in need of treatment. It is said that he taught his followers that the "hospital was a house of God, a garden where the voices of the sick were music from heaven."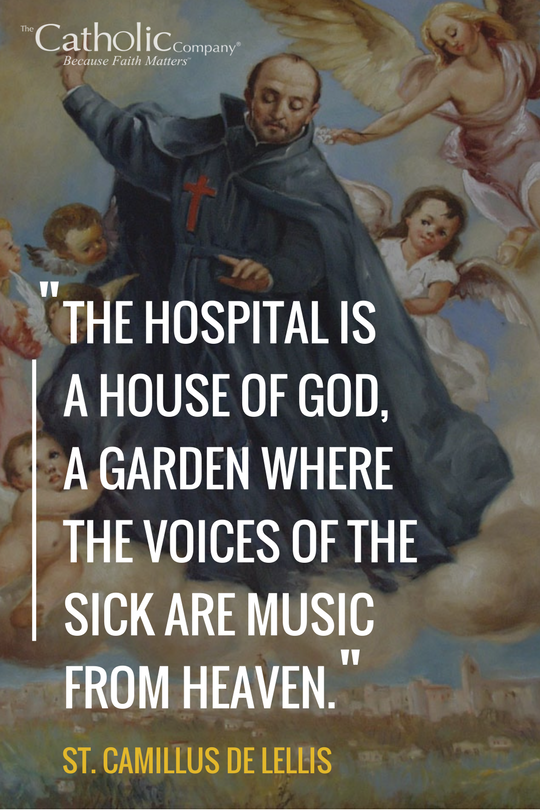 In addition to serving in hospitals, the Camillians were also known for the special task of aiding the sick and injured on the battlefield, making a full circle back to the early life of this soldier-turned-saint who was himself wounded on the battlefield.
The Order of St. Camillus developed into a world-wide relief effort of like-minded medical workers who seek to follow Christ through ministering to the sick.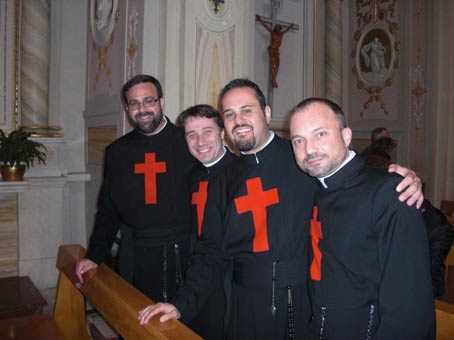 The sign or habit St. Camillus chose for his Order was a large, simple red cross on the front of the priest's cassock, which could be easily recognized from a great distance. This was the original Red Cross, a sign that, from the seed of St. Camillus' work, eventually became an international symbol of charitable medical assistance in situations of dire need, which the Red Cross organization adopted hundreds of years later.
You can view images of St. Camillus' church and museum which includes a display of his religious habit, the medical instruments he used, and the "ambulance" he constructed to assist soldiers on the battlefield, here.
St. Camillus de Lellis' legacy continues today. He has been named, along with St. John of God, patron of the sick, hospitals, nurses, and physicians. His feast day is July 18th. St. Camillus, pray for us!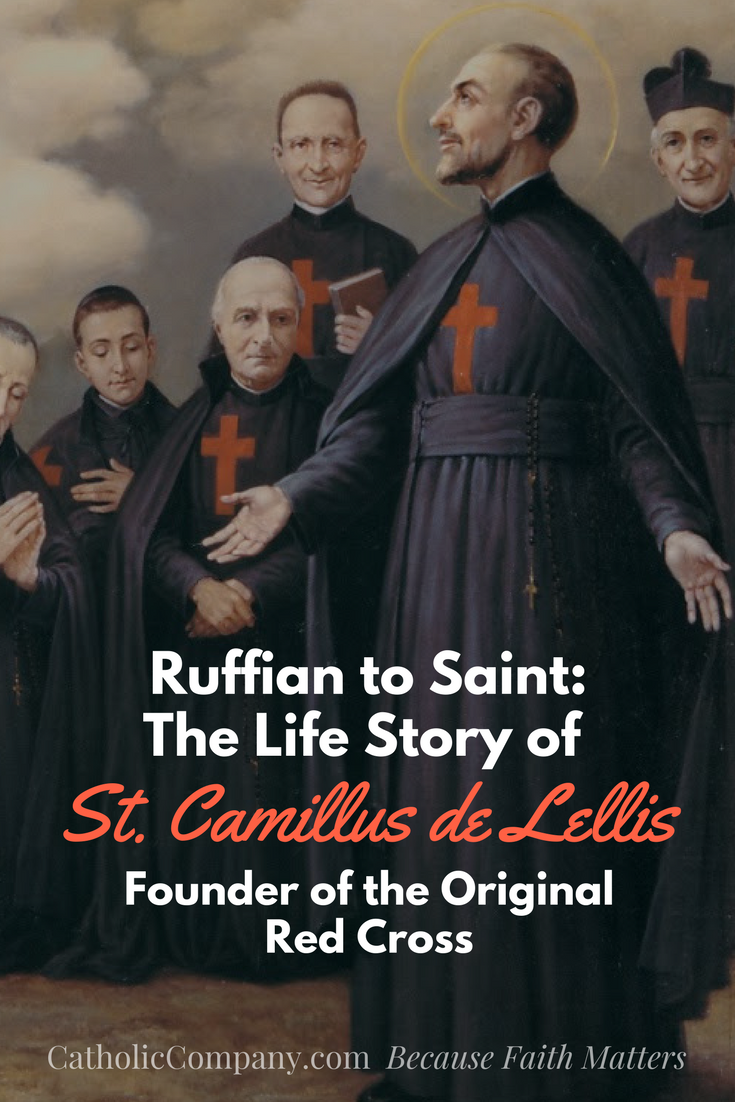 This article has been updated and was originally published in July 2014. © The Catholic Company