August 23rd marks the feast of St. Rose of Lima, patron saint of florists and gardeners.  St. Rose was canonized in 1671 as the first native-born saint from the Americas, known as the First Flower of America and the Patroness of America and the New World.
When she was an infant, her mother and others witnessed a mystical rose descend from the air and light upon her face, and from then on she was called by the name Rose instead of her given name, Isabel. Years later, she received the name Rose at her Confirmation.
Saint Rose of Lima is often pictured with a crown of roses; during her life she was known to wear a crown of metal spikes concealed under her garland of roses.  To help support her family she would sell flowers and hand stitched lace and embroidery.
After reading about St. Catherine of Siena, St. Rose considered her a worthy model.  She would fast at least three times a week and would secretly add severe penances.  When she was admired for her beauty she cut her hair or disfigured her face in order to avoid the temptation to vanity.  She received the Blessed Sacrament daily and would spend much of her time alone in a grotto in her family's garden.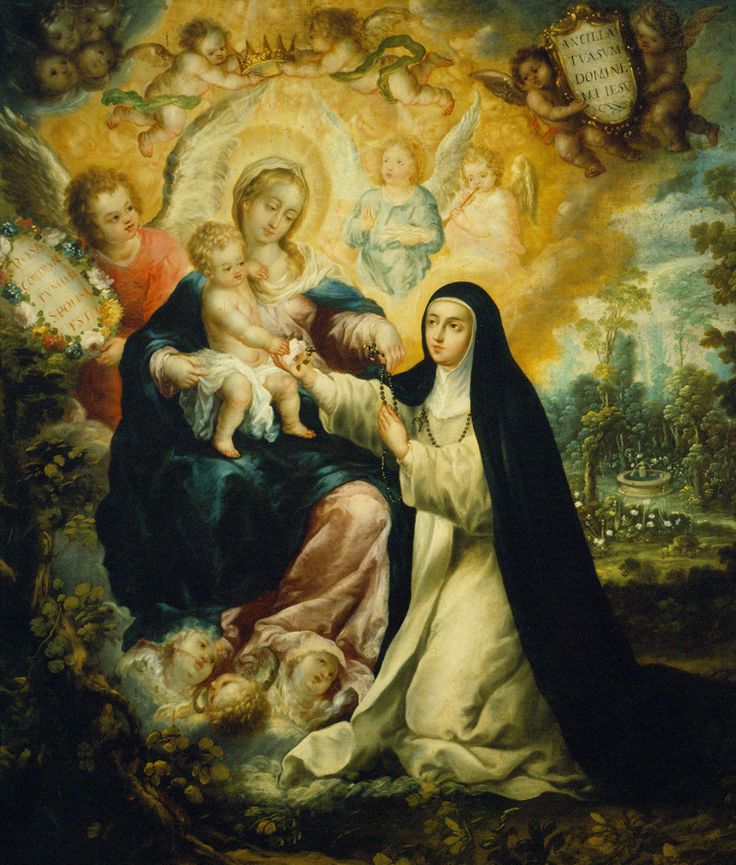 From a detailed biography on the life of this American saint:
"Saint Rose now began in earnest to follow in the footsteps of the glorious seraph, Catherine of Siena, whom she had chosen as her model in the following of the Crucified. It seems that the people of Lima had a tender devotion to this great Saint, and that Rose had learned of her wonderful life from her elders. Now, some months before the complete conversion narrated above, Maria de Flores decided to teach her daughter how to read, but after a few lessons she grew impatient and gave up the task. What, then, was her mother's surprise when one day little Rose came running in with a book to where she was seated, read a page of it for her, showed her a sample of her writing, and related how Our Lord Himself had taught her. Then it was that Rose began to read the wonderful life-story of the Maid of Siena and to learn of the means that she had used to attain to such intimate union with God. As the child's knowledge of the Sienese Saint became fuller, the more did she wish to imitate her ways of holiness, and so when the sweet grace of true conversion flooded her heart, after the little incident recorded above, Rose, like Catherine, vowed perpetual virginity to God and resolved to spare no pains in modeling her life after Catherine's."
Continue reading the fascinating life of this saint
here
.
PRAYER TO ST. ROSE OF LIMA
God our Father, for love of You,
St. Rose gave up everythingto devote herself to a life of penance.
By the help of her prayers may we imitate
her selfless way of life on earth and enjoythe fullness of Your blessings in heaven.
Grant this through our Lord Jesus Christ,
Your Son, Who lives and reigns withYou and the Holy Spirit,one God, for ever and ever. Amen.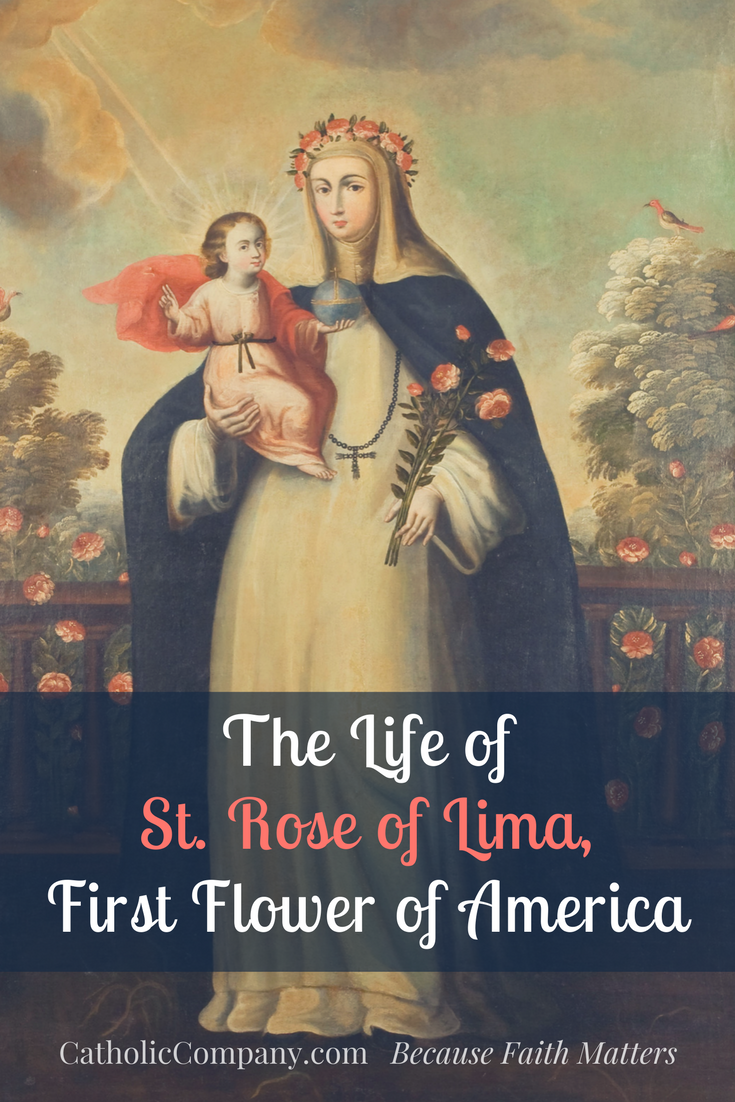 This article has been updated and was originally published in August 2010. © The Catholic Company