St. Sebastian was an undercover Christian for most of his life. He was born into the nobility and joined the Roman Imperial army to keep his cover as a typical noble pagan so that he could minister to persecuted Christians. He moved through the ranks of the army and quickly became a captain of the guard and an imperial officer.
Sebastian spent much of his time encouraging and converting countless prisoners of the Roman army. He was a gifted healer—using the Sign of the Cross—and also converted his fellow soldiers, as well as the governor of Rome. Saint Sebastian was eventually caught and martyred for his faith.
WHAT MAKES ST. SEBASTIAN SO SPECIAL?
Sebastian was discovered to be a Christian when he converted the Roman governor, Chromatius, to Christianity. Upon his conversion Chromatius resigned from his post and freed sixteen fellow converts from prison. Roman Emperor Diocletian came to the conclusion that Sebastian was a Christian and ordered him to be tied to a stake in a field and shot to death by arrows. Sebastian endured the arrows and was soon to die until St. Irene of Rome recovered his body and succeeded in nursing him back to health.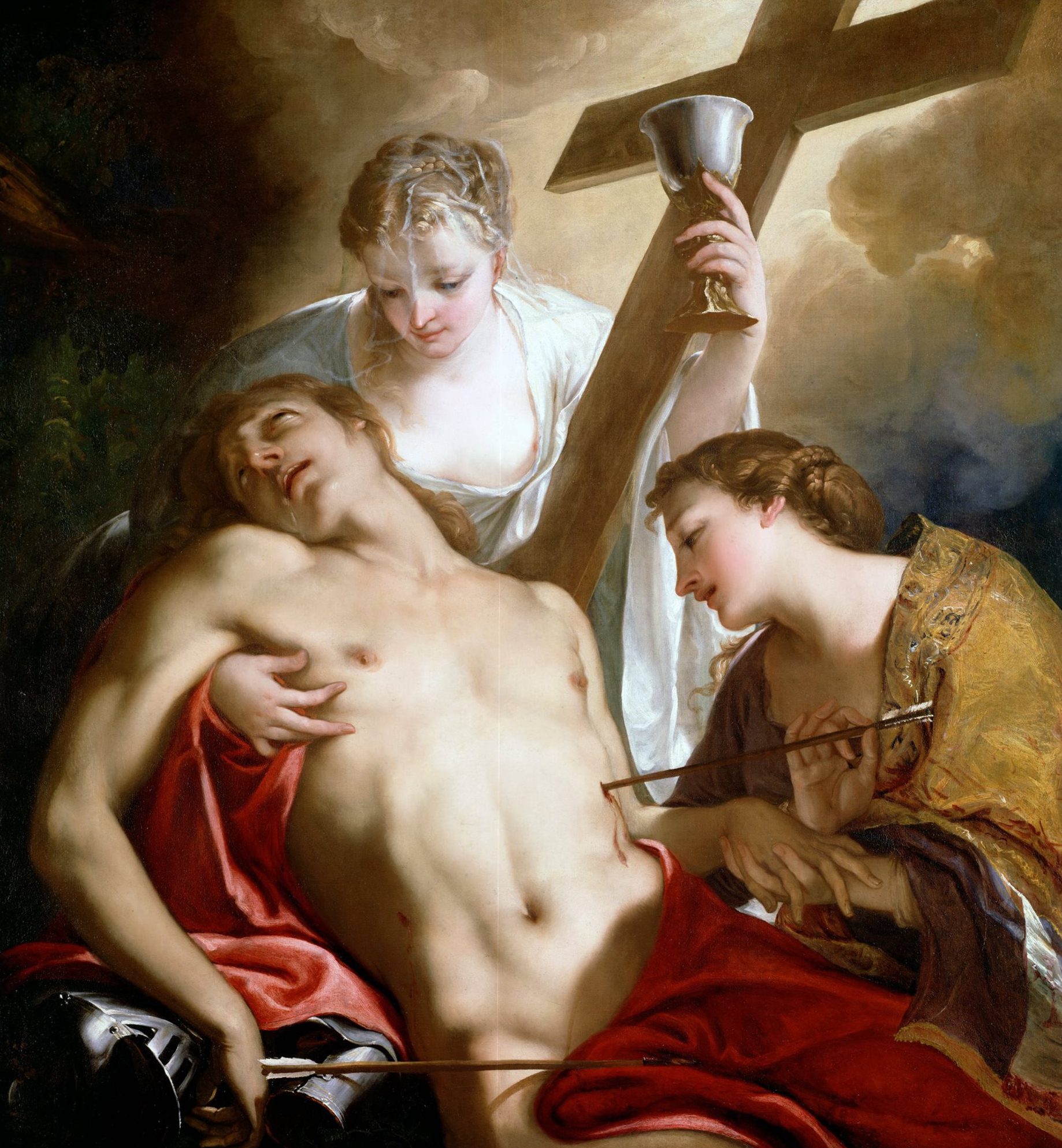 How did Saint Sebastian respond to being healed? He marched up to Diocletian and preached the Gospel to him! Diocletian was shocked to see the man he thought was dead presumably come back to preach to him in the middle of the day.
It's one thing to survive an attempted martyrdom and go on living your life, but it's another thing to turn around and preach to the man who signed your death warrant!
The story doesn't end there, as if the story isn't marvelous enough! Upon preaching to Diocletian, St. Sebastian was ordered to be martyred again! And this time he was to be beaten to death with clubs and his body tossed into the sewers. Diocletian was certainly not prepared to have St. Sebastian return once more.
FACTS ABOUT ST. SEBASTIAN
He is the patron of archers (obviously), athletes (for his energetic evangelization), and dying people (he was dying before being saved by St. Irene).
One can find St. Sebatian medals for just about every sport, as popular modern intercession of St. Sebastian has centered on his patronage of athletics.
St. Sebastian is typically represented with arrows in his flesh, or being saved by Saint Irene.
He is buried along the Appian Way in Rome, and one of the seven principal churches of Rome is built over his relics and burial site.
St. Sebastian is also a patron against plagues, as once a plague was afflicting the Lombards. When they built an altar to St. Sebastian in the Church of Saint Peter in the Province of Pavia, the plague ended.
Saint Sebastian was an incredible healer, evangelist, and model Christian soldier. He was martyred in 288 A.D., and his feast day is celebrated on January 20th.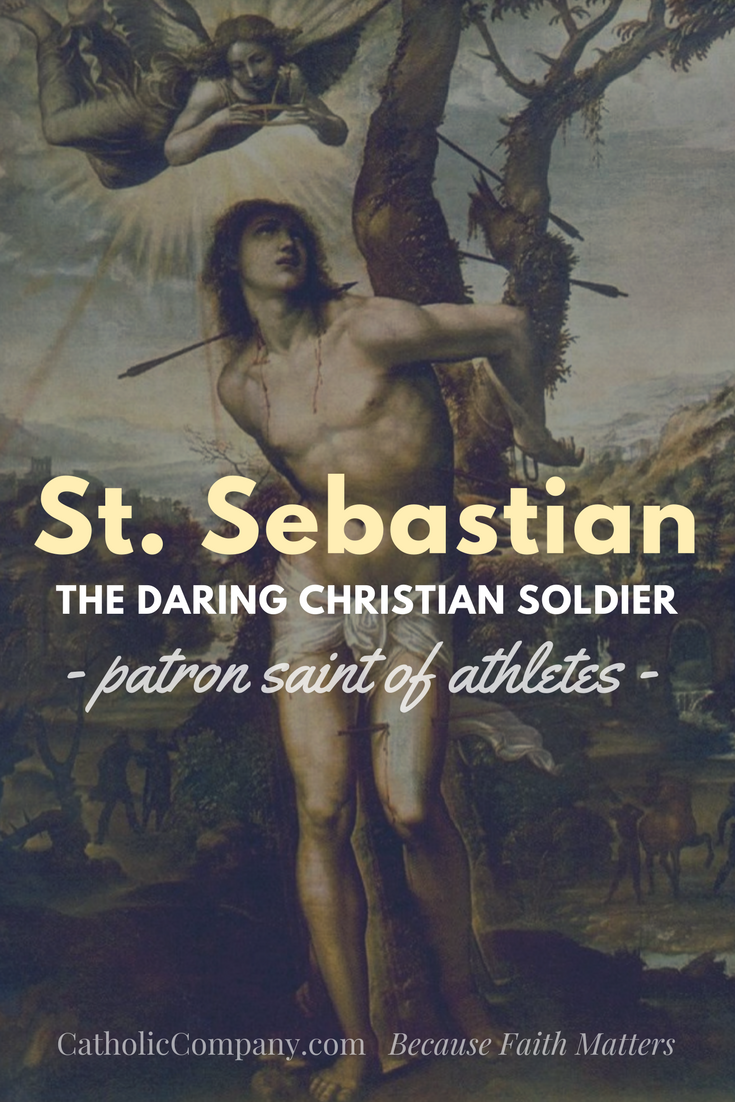 This article has been updated and was originally published in January 2012. © The Catholic Company. All rights reserved.