Do you not know that in a race all the runners compete, but only one receives the prize? So run that you may obtain it. Every athlete exercises self-control in all things. They do it to receive a perishable wreath, but we an imperishable. (1 Corinthians 9:24-25)
This week, athletes from all over the world will converge in Pyeongchang, South Korea, for the opening ceremonies of the 2018 Olympic Games. I, for one, will be watching many of the events as they unfold between the opening ceremony and February 25th. Who doesn't love the Olympics?
Whether we ourselves are athletes or not, most of us recognize what it takes to compete in the Olympic Games. There is a universal understanding that athletes in the Olympics have worked hard to get there. As we watch the games, we will witness these athletes struggle against pain, face adversity, and push through mental obstacles. We acknowledge that even if they do not win an actual medal, in a sense they have won, by virtue of the incredible hard work and tremendous effort that brought them to the Games.
Saint Paul, writing to the Corinthians, also respected the Olympic athletes, and he must have assumed that all of the Corinthians did as well. The Olympic Games had been around since 776 B.C., so when Paul wrote his first letter to those in Corinth, they were familiar with the Games.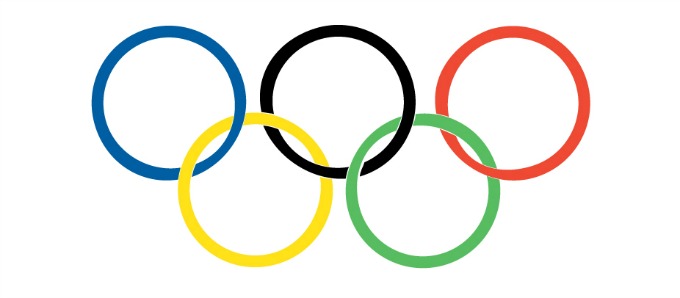 Saint Paul spoke about the Games the same way he spoke about all things: showing us how they relate to the Christian life and to eternity. After Paul's conversion, he saw his life only through the lens of the Christian faith. We too can compare our lives as Christians to the life of an athlete.
As we consider what it takes to become an Olympian, let's challenge ourselves to contemplate what this means for our spiritual life. After all, Scripture says this about our soul: "For what will it profit a man, if he gains the whole world and forfeits his life? Or what shall a man give in return for his life?" (Matthew 16:26)
The following are three ways we can work to become spiritual Olympians:
1. Approach the spiritual life as a marathon, not a sprint.
All athletes must train, whether their event is a 50-yard dash or a 26.2-mile run. Yet there is an obvious difference between the two.
By comparing the Christian life to a marathon, we are better able to resist the temptation to become impatient with ourselves. You may know what I'm talking about. Maybe we experience a strong spiritual event or catalyst and feel like we can go out and conquer the world. A few days later, after a setback, whether big or small, we retreat easily—feeling like we have been abandoned by God.
In the powerful and sometimes difficult-to-embrace words of Saint Josemaría Escrivá:
"You are put off by difficulties, and you shrink back. Do you know what characterizes your behavior? Nothing but comfort...You had said that you were ready to wear yourself out, unstintingly, yet you still seem to be at the level of an apprentice to heroism. It is time to act with more maturity." (#522, The Furrow)
Any marathoner knows that as strong as they may feel in the first six miles, things will ultimately change. By the fifteenth mile, they may not be feeling strong at all, and by the twentieth-mile things may look entirely different. If they haven't mentally and physically prepared their mind and body, they may easily crumble.
This is true of our spiritual trials as well. Saint James says:
"Count it all joy, my brethren, when you meet various trials, for you know that the testing of your faith produces steadfastness. And let steadfastness have its full effect, that you may be perfect and complete, lacking in nothing." (James 1:2-4)
"Grit" is one word that describes the guts, perseverance, and courage it takes to succeed in athletics and in life.
Angela Duckworth, Ph.D, a professor of psychology at the University of Pennsylvania, explains how grit is a determining factor in success, even more than passion alone:
"Grit is passion and perseverance for very long-term goals. Grit is having stamina. Grit is sticking with your future, day-in, day-out. Not just for the week, not just for the month, but for years. And working really hard to make that future a reality. Grit is living life like it's a marathon, not a sprint." (Grit: The Power and Passion of Perseverance)
Grit is necessary in spiritual endeavors as well. Just because we feel strong and spiritually invincible one day doesn't mean that we will feel that way the next day when an obstacle blocks our path or something gets in the way of our feelings.
Love is a decision. This is true of our love for each other and also of our love for God. If we base everything on the way we feel, we will be disappointed. No athlete feels good every day.
In fact, I would venture to guess that if athletes had to analyze their workouts, they would have more days on which they struggle and feel off than days when they feel powerful, strong, and ready. If we measure our spiritual life based only on our "good days," we will likely falter and become weak.
This is where the decision comes in. At some point, we must decide that our spiritual life is as important as our physical one. I've heard it said that "until you believe that prayer is the best use of your time you will not make time for prayer."
I think this is a true saying. It extends to all of our spiritual life. Until we believe it is important, we will not act as if it is. Again, Saint Josemaría Escrivá chides us:
"It's hard! Yes, I know. But, forward! No one receives the reward—and what a reward!—except those who fight bravely." #720, The Way
2. Acknowledge your weakness, but then "just do it."
Nike's corporate slogan, Just Do It, seems to resonate with athletes.
Just do it. We know what that means. Don't think about how you feel. Don't think about what you would rather be doing. Don't think about how hard it might be. Just do it.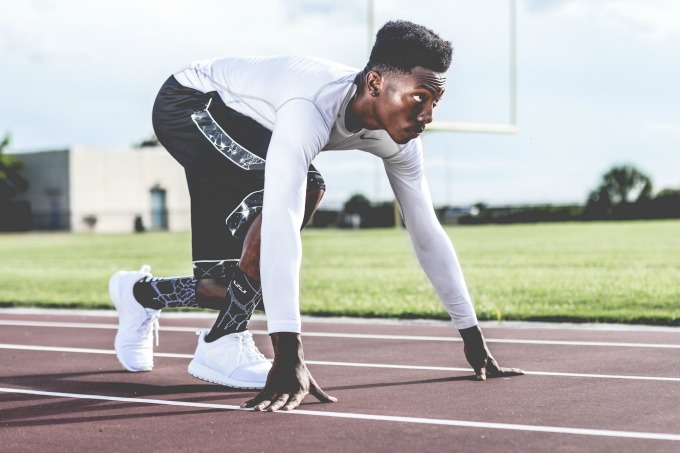 What if we approached our spiritual life that way? Don't think about how tired you are—just get to Mass. Don't think about turning on the car radio—just say the rosary instead. Don't grumble about how absent God seems—just believe. Don't think you have to do it alone—just say, "Jesus, I trust in You."
As a runner, I have woken up many mornings, tied up my laces, and headed for the door. Most of the time I haven't allowed my mind to interfere with my goal to get up and run. Yes, I love to run. Yet there are many days when it's the last thing I want to do. But even on those days, I just do it.
I've observed this just do it attitude in the swimming world, as well. Many of our kids have swam competitively; two even in college. In my mind, swimming demands a supernatural effort. The sheer experience of jumping into cold water every day is enough to require strength of will.
Then there are the morning workouts, usually around 5 a.m., a few days a week. There are strength- and dry-land workouts outside of the water. There are daily afternoon practices.
If you've ever watched a swim practice and seen the swimmers getting in and out of the water, you know it seems like they do it without thinking. Perhaps they have become used to the routine, but regardless of how they get in, they learn to just do it.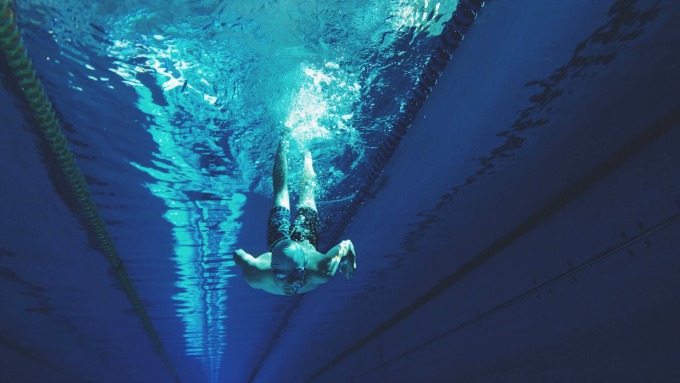 Certainly all the swimmers who steps up to the blocks at the Olympics have to tell themselves to just do it many times. Every Olympic athlete has.
Saint Paul compared the Christian to an athlete in training:
"...I do not run aimlessly, I do not box as one beating the air; but I pommel my body and subdue it, lest after preaching to others I myself should be disqualified." (1 Corinthians 9:25)
As we become more Christ-like, we may endure all kinds of tests and setbacks. Yet this must not distract us from our goal. As the writer of the letter to the Hebrews said:
"Therefore...let us also lay aside every weight, and sin which clings so closely, and let us run with perseverance the race that is set before us, looking to Jesus the pioneer and perfecter of our faith, who for the joy that was set before him endured the cross, despising the shame, and is seated at the right hand of the throne of God. Consider him who endured from sinners such hostility against himself, so that you may not grow weary or fainthearted." (Hebrews 12:1-3)
The words Just Do It form a powerful slogan. Yet in the Catholic spiritual life, we are given much more than a slogan. We have the gifts of the Sacraments to help us on our journey. Sacramental help is efficacious—meaning it has a very real effect.
It is also tangible. The water of baptism truly washes us clean; the Eucharist truly unites us with Christ, body, and soul; the absolution of Confession truly wipes away our sins.
In the same way that an athlete turns to the tools that have helped to train him, we can look to the Sacraments as our real and present help on the journey of life.
We are not alone. Which brings me to the third way by which we can become spiritual Olympians.
3. Model yourself off of Christ. Keep your eyes on the tabernacle.
Jesus is the finest "athlete", the One who set the pace. He is our model in the race of life. Just as a runner in the Olympics must keep his eyes on the finish line and the prize, so we must keep our eyes on Christ and His joyful reward.
A long time ago, I heard a friend and speaker at a conference say "Keep your eyes on the tabernacle." I know what she meant: when things get difficult, when we want to retreat, when we want to give up hope, that is when we must look to Christ. We look to the gift He so graciously gave us on the cross.
Mother Teresa said:
"When you look at the crucifix, you understand how much Jesus loved you then. When you look at the sacred Host, you understand how much Jesus loves you now."
We can remember that Christ asked us to follow Him.
"And [Jesus] called to him the multitude with his disciples, and said to them, 'If any man would come after me, let him deny himself and take up his cross and follow me.'" (Mark 8:34)
Although He said His yoke is easy and His burden light, He never said that the road would be.
Ultimately, athletes trust in their coach. How much more can we trust in Jesus, who will not give us more than we can handle. If it feels like He gives us too much to bear, then we can know He expects us to lean on Him for supernatural help.
As we watch the athletes compete at the Olympics in Pyeongchang, let's not miss the opportunity to think of our own spiritual journey.
Let us pray that in the journey of life we can echo the words of Saint Paul from his second letter to Timothy, verses 4:7 and say with him:
"I have fought the good fight, I have finished the race, I have kept the faith."
Are you an athlete? Has physical discipline helped you in your spiritual life?
How do you stay faithful to prayer in the midst of a busy life?