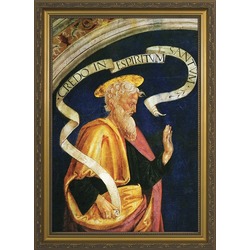 Today is the feast day of St. Bartholomew the Apostle. Saint Bartholomew is one of the twelve Apostles and was introduced to Jesus through St. Philip. Unfortunately, not very much is known about St. Bartholomew compared to some of the others Apostles. We do know that he was martyred by being flayed alive in Armenia, which means that we can assume he preached and evangelized in the area. Here are some possible facts about the little known Apostle, St. Bartholomew.
Could St. Batholomew have written a Gospel? – St. Bartholomew the Apostle might have written a Gospel account of the life of Jesus. This Gospel has not survived to the present day but it is mentioned in the writings of others. Whether or not he actually wrote the Gospel account attributed to him is a matter of debate.
Could Nathaniel and St. Bartholomew be the same person? – Some think that Nathaniel is another possible name of St. Bartholomew the Apostle. If Nathaniel is the same person as Saint Bartholomew then he is from Cana.
Could Bartholomew have preached in Egypt and Persia? – Some speculate that St. Bartholomew preached in Egypt and Persia due to some writings from the area attributed to St. Bartholomew. But is this Saint Bartholomew the same as St. Bartholomew the Apostle? It is not easy to determine.
Saint Bartholomew the Apostle is the patron saint against nervous diseases and twitching. St. Bartholomew medals are a great way to honor the mysterious saint. If your loved one struggles with any sort of mental issues, then a St. Bartholomew medal might ease their stress and remind them to invoke the love and grace of the Lord through the prayer and intercession of St. Bartholomew. Who is your favorite Apostle?