Jesus commanded the 12 Apostles at the Last Supper to "Do this in remembrance of me." The "this" is the Holy Sacrifice of the Mass . . . i.e. the Catholic Mass, also called the Divine Liturgy for Eastern Rite Catholics.
When Christianity was new, misunderstood, and outlawed, St. Justin Martyr, a philosopher and Christian convert, took it upon himself to give a powerful defense of Christian doctrine and practice before the secular power, arguing that Christians should not be persecuted. Enshrined in his defense, or Apology, is one of the earliest descriptions of the Catholic Mass.
Today many non-Catholic Christians claim that the Mass is not biblical, and deny that it was the belief and practice of the early Church. But Justin Martyr explained the Mass in its essence—taught by Christ and handed down to his Apostles—in the mid-second century, which continues today just as it always has since the Last Supper. He also gave one of the earliest descriptions of how the bread and wine consecrated at Mass becomes the Body and Blood of Jesus Christ. For those who deny the Holy Eucharist, the account of St. Justin Martyr is undeniable proof that this has always been the belief of the Church.
The short video above gives the highlights, or you can read in full the First Apology of St. Justin Martyr.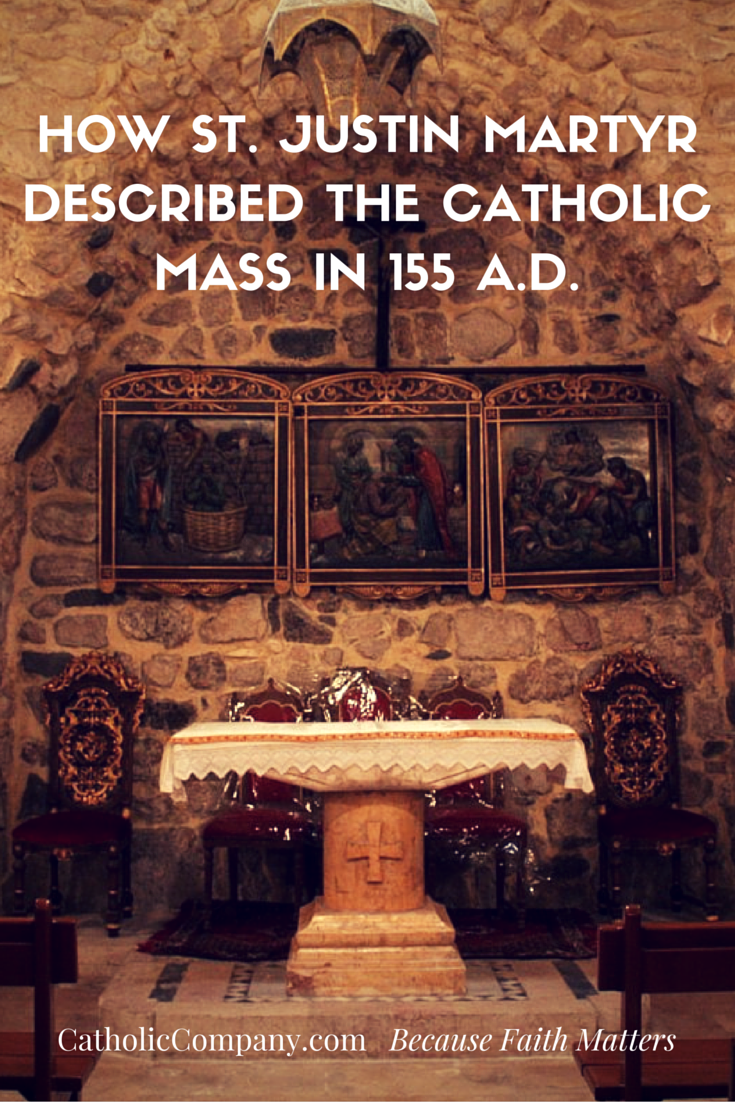 © The Catholic Company