St. Patrick's Day is one of the most popular saint feast days for Catholics and non-Catholics alike. This day is unique because many Catholics don't celebrate feast days in nearly the same way that they celebrate St. Patrick's feast day. Unfortunately St. Patrick's Day is best known as a day to dress in green, decorate with leprechauns, and party and drink excessively. Does this way of acting honor the life of one of the greatest Catholic saints in the history of the Church? How can we better honor him on his feast?
WHY IS ST. PATRICK FAMOUS?
St. Patrick is well-praised and celebrated for his missionary work in Ireland. He spent around forty years converting the native Irish who were entirely pagan and druidic prior to his arrival with his missionaries. This was his calling and his life's greatest work, which was blessed by God. St. Patrick is clearly a model evangelist because of how he challenged the people of that time. He challenged their demons and their unholy traditions, and Christ ultimately won out the day.
Read next In His Own Words: Excerpts from the Confession of St. Patrick
Many legends are attributed to St. Patrick's exploits in Ireland and, while the validity of some is debatable, one can be sure that before St. Patrick came to the island not a Christian was to be found there, and after he completed his missionary efforts the country's population became Christian - down to this very day.
Many Roman Catholics are of Irish decent; therefore they have St. Patrick to thank for the conversion of their ancestors and, indirectly, their own Catholic faith. And how many others were evangelized through the missionary work of Irish Catholics around the world? The ripple effects of St. Patrick and his contemporary missionary saints in bringing people to God cannot be underestimated.
Read next St. Patrick's Famous Breastplate Prayer
BE LIKE ST. PATRICK
While it is good to celebrate feast days with eating, drinking, and making merry, St. Patrick's Day has unfortunately become associated with the excess of public drunkenness, which, of course, is not the best way to honor one of God's most glorious saints.
One of the best ways to honor St. Patrick, by my estimate, is to learn from him and embrace his mission - which was to evangelize those whom he knew desperately needed God.
St. Patrick was a master at evangelization, and one should note that he didn't go to a foreign land to evangelize, as others did and do with success, but instead went to a familiar land which needed the light of Christ. Perhaps that is the message that he sends to all of us. I think he reminds us that there are people near to us who need Christ and need us to bring His message of love, hope, and Good News to them.
How will you be honoring St. Patrick this St. Patrick's Day? Please leave your comments below!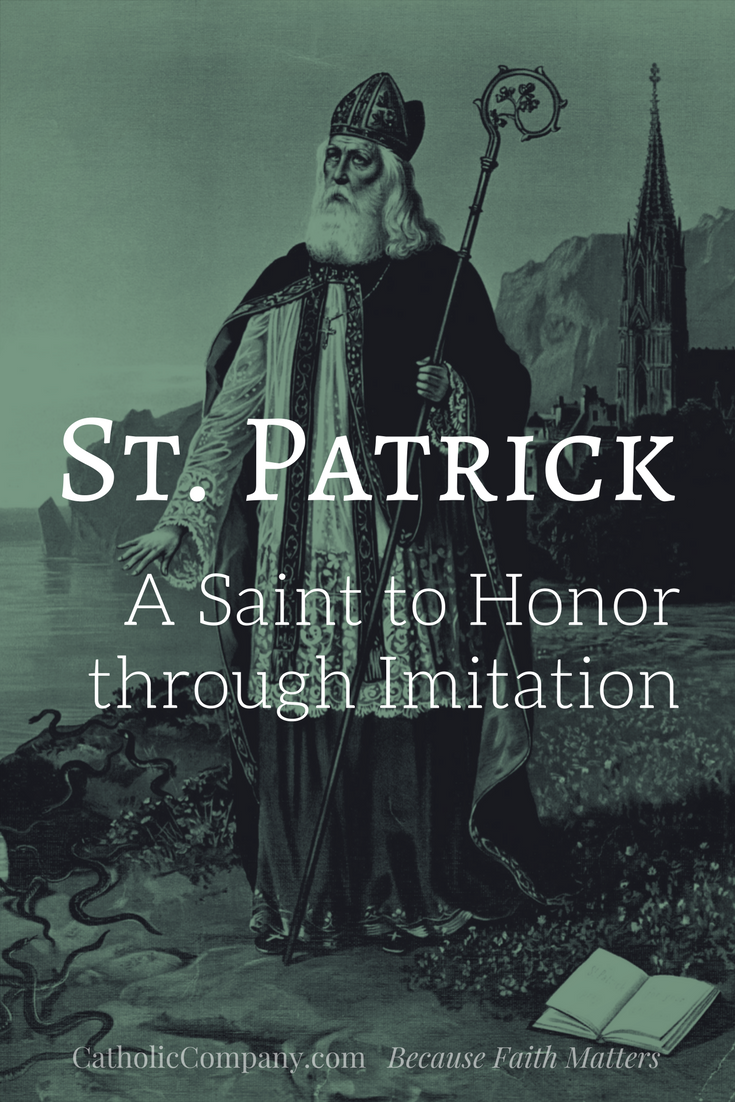 This article has been updated and was originally published in March 2012. © The Catholic Company. All rights reserved.