If you've walked into a bookstore lately, you've probably noticed that Adult Coloring Books are everywhere. Once a niche craft, these intricately designed art books are now topping the best-seller lists.
It's touted as do-it-yourself "art therapy" based on evidence that creating art has a myriad of mental and physical health benefits including managing stress, reducing anxiety, coping with difficult feelings, increasing concentration, and bodily relaxation. And, while all these benefits are being enjoyed, there is something beautiful to show for it.
THE COPING POWER OF COLORING
Much research has been done to uncover the
therapeutic science of adult coloring books
. Far from being just a favorite childhood pastime, the activity of coloring has proven to be a simple and effective therapy for those suffering from even serious medical conditions such as depression, dementia, and stress disorders.  It has even been reported that adult cancer patients "overwhelmingly expressed comfort" after spending an hour with a coloring book.
All in all, coloring takes the mind away from bothersome and overwhelming thoughts and feelings and focuses them on a new task that requires concentration and creative energy. After an hour spent, negative thoughts and feelings are replaced with a sense of calm and a more positive frame of mind.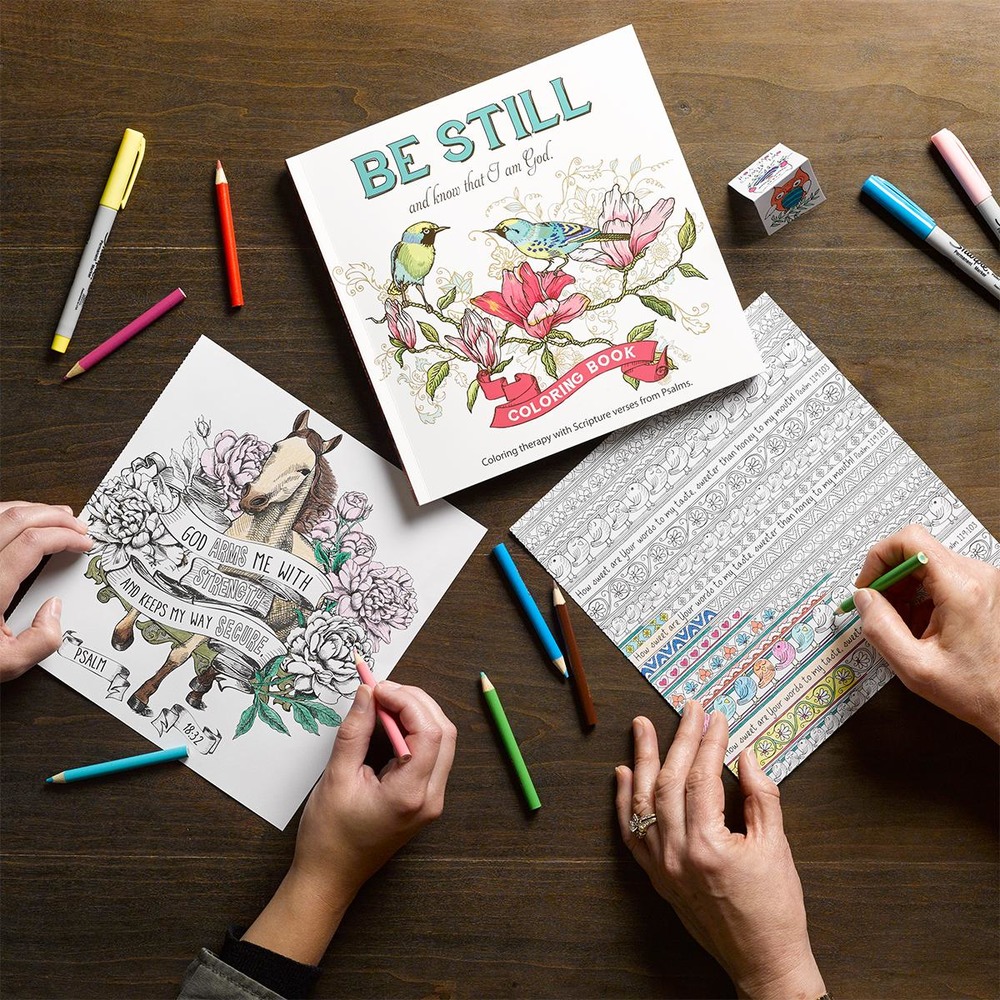 These coloring books also make a great group activity, especially for families. Whether you need a rainy day activity or a way to get the little ones calmed down before bedtime, parents and older children alike will also benefit from the occasion to talk and spend time together while applying themselves to this surprisingly enjoyable task.
WANT TO GIVE IT A TRY?
There is much to be said about soaking in the tranquility that coloring brings and letting the more creative parts of your brain get some exercise. The designs in these adult coloring books are so detailed that when finished you're left with a sense of satisfaction as well as a lovely piece of art that you'll continue to enjoy looking at later.  If you really take the time to color a page well, you might even want to display it!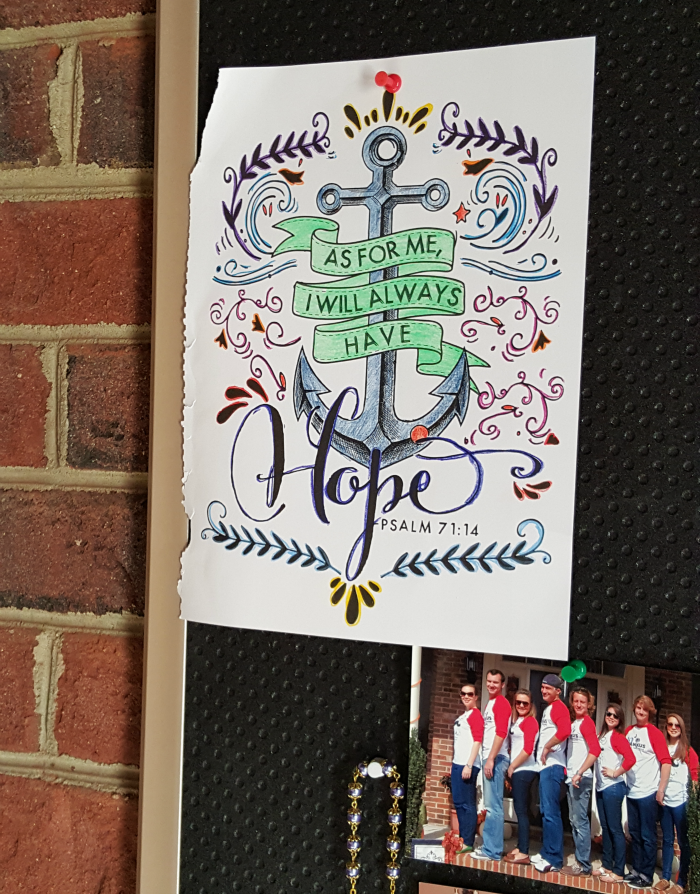 And there's no need to finish your coloring all in one sitting. You can just keep a page at your desk and pull it out whenever you need a few minutes to relax, unwind, or take your mind of off something stressful.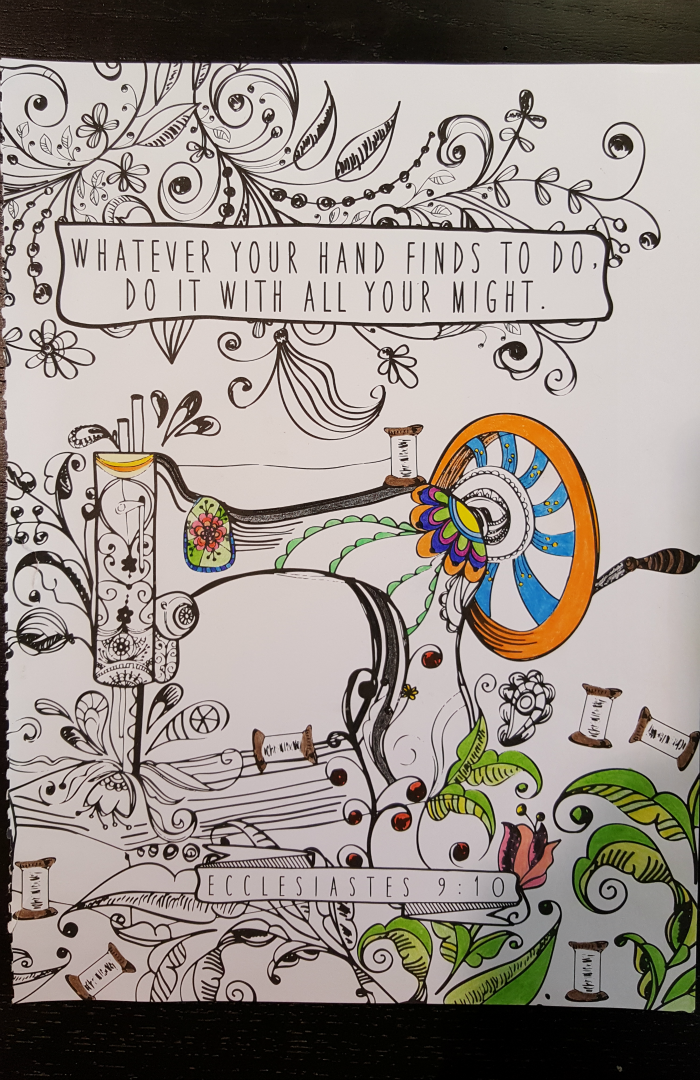 There are plenty of religious versions of these adult coloring books available with artwork centered on inspirational Bible passages, church architecture, religious art (including the famous illuminated Bible manuscript, the Book of Kells), and, of course, popes!  Find a collection here.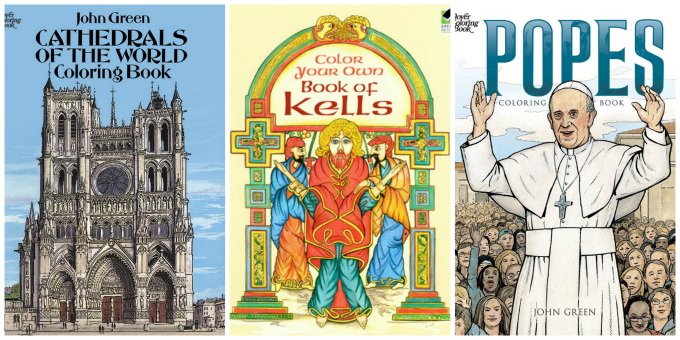 If you've tried your hand at these adult coloring books, please leave a comment below and let us know if the benefits you experienced lived up to the hype!