August 15 th marks the Feast of the Assumption of the Blessed Virgin Mary. This is the day the church recognizes both the passing of Mary and her assumption into heaven. This is also referred to as the "Dormition of the Virgin Mary", as seen in this Russian icon.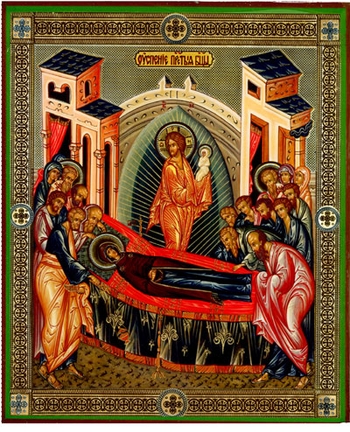 The icon depicts the story of Mary requesting the Apostles presence, knowing that her time was short. All of the Apostles gathered around her as she peacefully went to sleep. The tomb where she was buried was later found to be empty and from this came the Churches teaching that Mary was assumed into heaven body and soul. This is represented in the icon by the "baby" in Christ's arms.
In 1950 Pope Pius XII declared the Assumption of Mary a dogma of the Catholic Church.