January 27, 1945 is a day forever etched in history. On this day the Russian army liberated the Nazis' largest and most infamously cruel concentration camp—Auschwitz—located in south-western Poland. It is estimated that at minimum 1.3 million people were deported to Auschwitz between 1940 and 1945; of these, at least 1.1 million were murdered.
Among those who were killed at Auschwitz are two Catholic saints, St. Maximilian Marie Kolbe and St. Teresa Benedicta of the Cross (Edith Stein).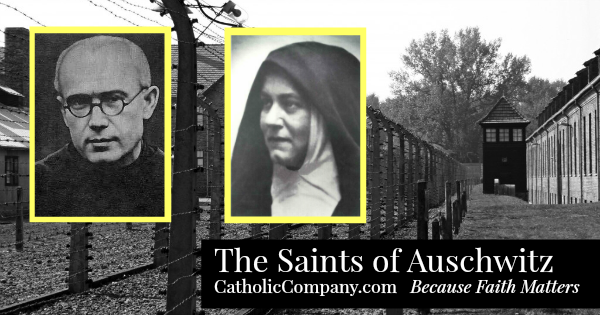 Maximilian Kolbe was a Polish Franciscan priest who died as prisoner 16770. When one prisoner tried to escape, the SS guards demanded that ten men be punished for his crime. St. Maximilian volunteered to take the place of one of these ten men. After being starved for two weeks and still found alive, he was killed by lethal injection on August 14, 1941. You can read an account of his life and martyrdom here.
Edith Stein was a Jewish philosopher and feminist who converted to the Catholic Church and became a Carmelite nun. She was taken from the convent and transported to the death camp, along with her sister, on a cattle train. Once she arrived she was deemed unfit for work by an SS guard and was sent to the gas chamber. She was murdered on August 9, 1942, soon after her arrival. Read an account of her life and martyrdom here.
[[30584, 4072]]
In January 27, 2015, on the 70th anniversary of its liberation, the BBC released drone footage (below) of Auschwitz as it looks today, located in southern Poland.
In memory of all of the countless lives brutally ended at Auschwitz on this anniversary of the camp's liberation, we would like to share a prayer written by one of the victims, Etty Hillesum.
Pope Benedict XVI, in his first general audience after his resignation on (Ash Wednesday), had this to say about Etty:
"...I am also thinking of Etty Hillesum, a young Dutch girl of Jewish origin who died in Auschwitz. At first far from God, she discovered him looking deep within her and she wrote: "There is a really deep well inside me. And in it dwells God. Sometimes I am there, too. But more often stones and grit block the well, and God is buried beneath. Then he must be dug out again" (Diaries, 97). In her disrupted, restless life she found God in the very midst of the great tragedy of the 20th century: the Shoah. This frail and dissatisfied young woman, transfigured by faith, became a woman full of love and inner peace who was able to declare: "I live in constant intimacy with God"..."

—Benedict XVI, 13 February 2013
Etty Hillesum wrote this prayer while a prisoner in Auschwitz. She died there in 1943 at the age of 29.
"You have made me so rich, O God; please let me share Your beauty with open hands. My life has become an uninterrupted dialogue with you, O God, one great dialogue. Sometimes when I stand in some corner of the camp, my feet planted on Your earth, my eyes raised toward Your Heaven, tears sometimes run down my face, tears of deep emotion and gratitude. At night, too, when I lie in bed and rest in You, O God, tears of gratitude run down my face, and that is my prayer. Amen."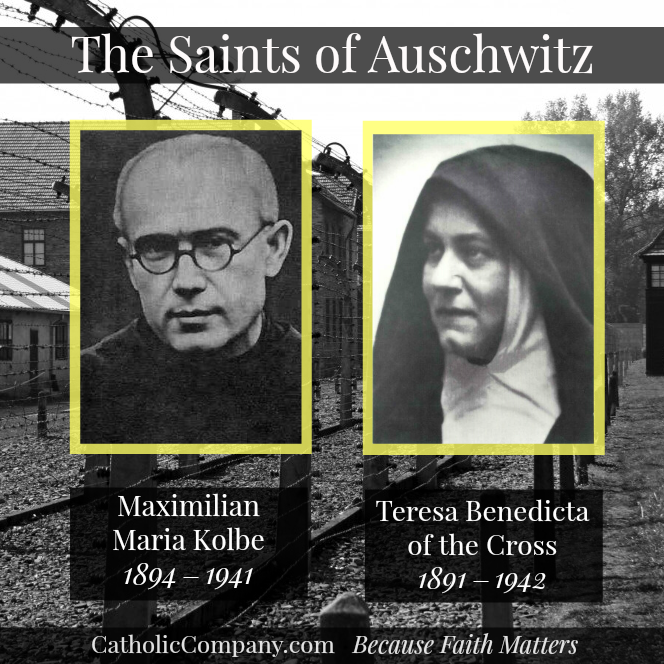 This article has been updated and was originally published in January 2015. © The Catholic Company. All rights reserved.