The magnificent medieval cathedral of Cologne, Germany, holds one of the treasures of the Christmas story—the relics of the Magi, the famed Three Wise Men who saw Jesus' star rising in the East and traveled to Bethlehem to worship him, as described in the Gospel accounts of Christ's birth. This is the event we celebrate with the Solemnity of the Epiphany on January 6th.
See also How to Celebrate the Rites & Blessings of Epiphany
Inside the church, at the main altar, rests their stunning reliquary made of gold, silver, and precious stones—worthy of holy men of great renown.
According to tradition, their names are Caspar (or Jaspar, Gaspar) from the region of India, Balthasar (or Balthazar) from the region of Babylon/Arabia, and Melchior from the region of Persia.
After adoring the Christ Child and returning to their countries as described in Sacred Scripture, the Three Kings later met and were baptized by St. Thomas the Apostle during his evangelistic labors in the East, and also consecrated by him as priests and bishops in service of the King of Kings.
There exists an interesting manuscript written by John of Hildesheim, a 14th century German Carmelite friar and scholar, called Historia Trium Regum (History of the Three Kings) which offers insight into the background of the biblical Magi and how their relics came to be discovered—by St. Helena—and later preserved in the Cologne cathedral. Here is an account of this manuscript from Reliquarian.com:
The Historia Trium Regum, or History of the Three Kings, by John of Hildesheim elaborates on Saint Matthew's story and provides an intriguing coda to the narrative, one that explains how the relics of the three kings were brought to the ancient city of Cologne. From the Historia we learn that there were three wise men and that the three men were actually kings from the East—from the lands of Ind, Chaldea, and Persia. The three kings, named Melchior, Balthazar, and Jasper, did not initially know each other before individually setting out to "seek and worship the Lord and King of the Jews."
According to the Historia, the star that heralded the birth of Jesus had long been prophesied and watched for by the people of Ind. The Historia states, "Now, in the time when Balaam prophesied of the Star that should betoken the birth of Christ, all the great lords and the people of Ind and in the East desired greatly to see this Star of which he spake." Consequently, the people gave gifts to the keepers of the Hill of Vaws, a tall hill in the Kingdom of Ind that was used as a lookout point, and bade the sentinels, "if they saw by night or by day any star in the air, that had not been seen aforetime," to send word to the people of Ind. Continue reading The Shrine of the Three Kings: Grand Reliquary of the Magi.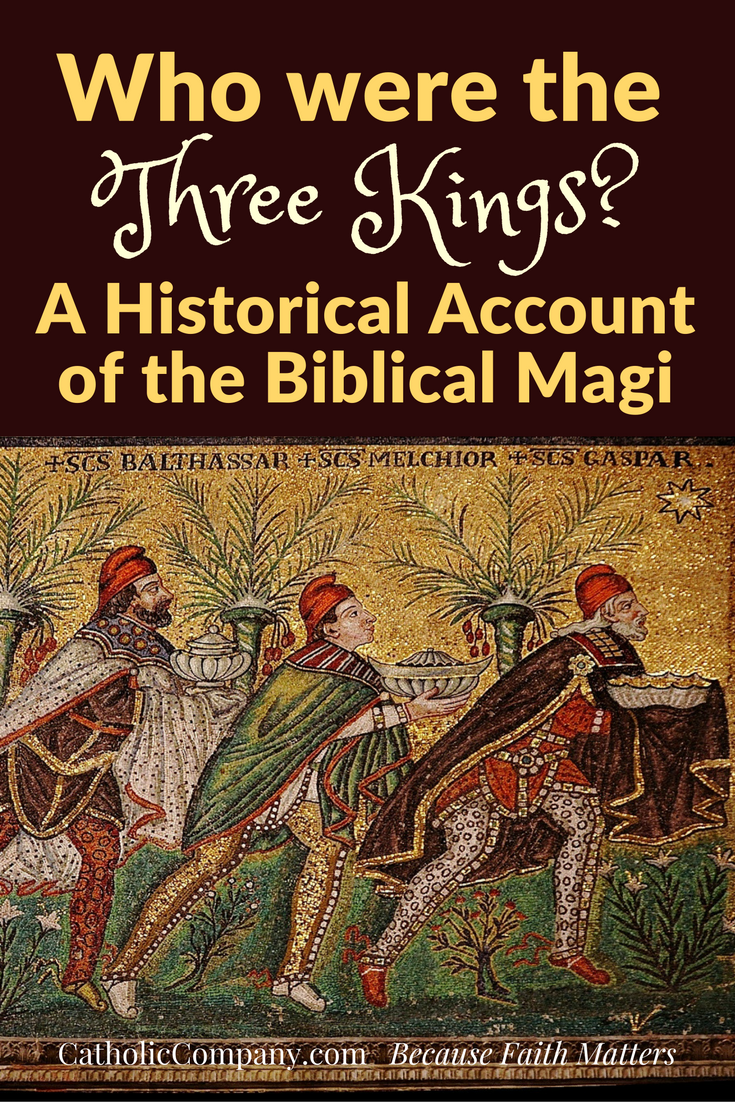 © The Catholic Company. All rights reserved