It's that time of year again - The Catholic Company's 3rd Annual Catholic Garden Contest!
Don't think you have the yard for it?
Each year we receive great Catholic garden ideas from our customers, some of which are unconventional and delightful options for yards with limitations.
Since it is the month of May dedicated to the Blessed Mother, we are highlighting some interesting Marian garden ideas that we received in last year's Catholic Garden Contest.
These readers prove that there are many out-of-the-box ways to create an outdoor tribute to Our Lady, and will hopefully give you some inspiration to create a lovely Mary garden of your own this summer. And don't forget to snap a photo to enter in this year's contest!
Here are a few of our favorites ideas: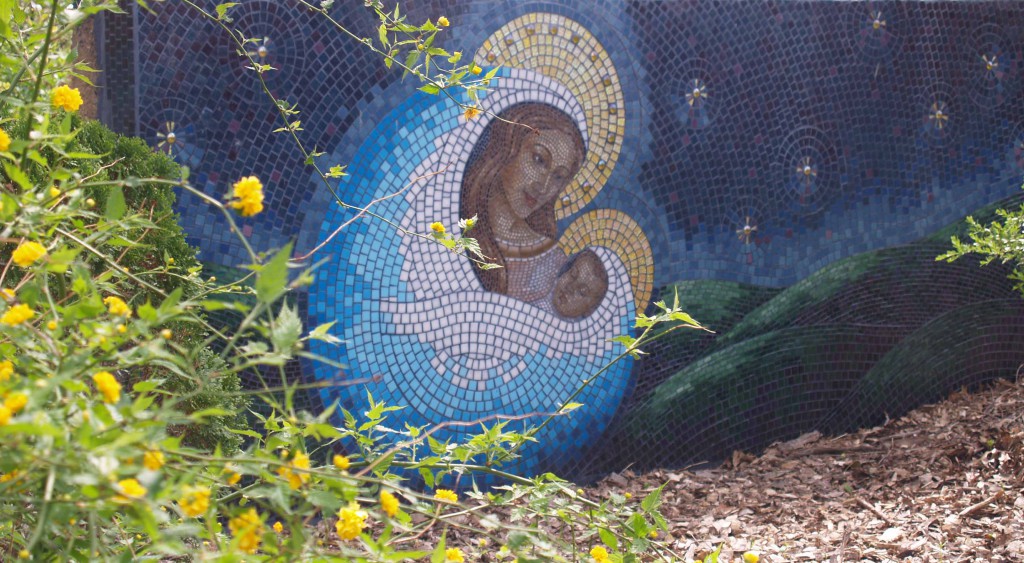 A statue of the Blessed Virgin isn't the only way to decorate a Marian garden - what about a gorgeous mosaic? This is a good option when a wall is present but ground space is limited...or if you just want to display your artistic taste.
We would love to see all of your Catholic gardens! Stations of the Cross paths, St. Francis birdbaths or roses for Our Lady . . . anything goes.
To enter your photo in The Catholic Company's 2014 Catholic Garden Contest, find the contest tab at the top of our Facebook Page or click here.
The grand prize winner will receive a $100 gift card to The Catholic Company, and 3 runners up will receive a $50 gift card.  Enter your photo up until Labor Day, when entries will close and voting will open.
Have a great summer making your garden or outdoor space a lovely place for reflection on Our Lord, Our Lady, and the Saints!