One of my favorite Advent traditions is the Jesse Tree. I first became familiar with the Jesse Tree twenty years ago when our oldest child was seven years old. My friend and fellow homeschooler in Saint Louis, Missouri, Laurie Gill, had just recently published a book about keeping Advent and Christmas a holy time of year. She gave me a copy. A recent convert, I was amazed at all of the wonderful Advent traditions I had never heard of before.
As I began to incorporate these traditions into the Advent season, I found that our home became a a humble place to show our preparation for coming of Jesus at Christmas. I was immediately struck by the Jesse Tree because of the teaching moments involved.
Starting with Creation, the Jesse Tree follows the story of salvation history and is based on the verses in Isaiah and Matthew that speak of Jesse, the father of King David:
"There shall come forth a shoot from the stump of Jesse, and a branch shall grow out of his roots. And the Spirit of the Lord shall rest upon Him, the spirit of wisdom and understanding, the spirit of counsel and might, the spirit of knowledge and the fear of the Lord" (Isaiah 11: 1-2).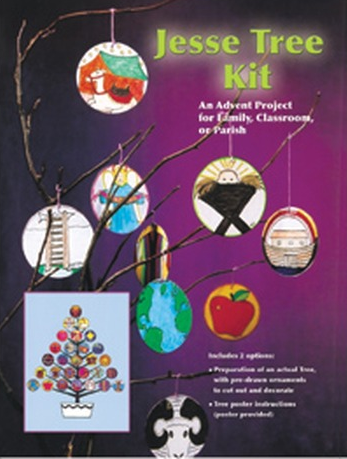 Rich in characters and reading like a novel, the salvation story helps children learn to anticipate each Biblical character and look forward to the coming of baby Jesus on Christmas. On each branch the children hang a picture of some of the forty-two generations of Jesus' ancestors from both the Old Testament (and a few from the New Testament). Figures such as Abraham, Moses, David, Joshua, Daniel, Jonah, and John the Baptist become more than just distant folks who lived a long time ago.
I'm reminded every Advent as we decorate the Jesse Tree, just how fascinating the story of salvation truly is. The God of Abraham, Issac, and Jacob is Our God too. We can relate to those characters because although we live in a remarkably different time, our faith experience is similar. We doubt. We complain. We struggle with many things. Yet God remains constant and never abandons us. He calls us again each Advent to remember His Goodness, His Mercy, and His promise of Salvation.
As one of the children hangs an ornament, one of the other kids (or myself) reads the Bible verse that is associated with the character. Our first year with our Jesse Tree, we created a new ornament every day of Advent, and it became a perfect method to build our knowledge of what happened leading up to Christmas day, when Christ was born.
The tree we created twenty years ago remained our Jesse Tree for eighteen years, until two years ago I finally created a new tree with other moms during a fun night of crafts and fellowship. Although I made the ornaments, the children still love to take turns each day during Advent to put a new one on the Jesse Tree.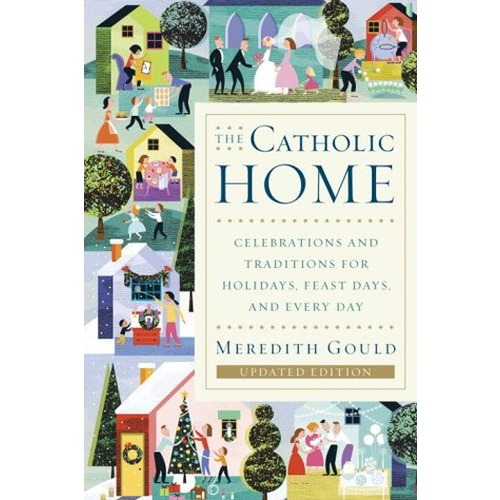 If you have never made a Jesse Tree, I strongly encourage you to take a look at the Jesse Tree Kit from The Catholic Company. The ornaments are easy to make and it is a great way to introduce your family to this most special of Catholic Advent traditions. For more Advent treasures to share with your family, check out The Catholic Home: Celebrations for Holidays, Feast Days, and Every Day.