Since the death of the Church's first martyrs, Catholic Christians have been praying for the guidance and assistance of the saints in heaven.
Our relationship with the blessed in heaven who are presently enjoying the vision of God is called the "communion of saints."
The Catholic Church has a formalized process of canonizing saints: identifying those men, women, and children who publicly lived virtuous, Christ-centered lives while on earth, wholly dedicated to doing the will of God.  The angels in heaven are also saints, the three we know by name in the Catholic Bible are St. Michael, St. Gabriel, and St. Raphael. 
Recently we asked our Facebook fans the question, "Who is your favorite saint, and why?"  Out of the two Facebook installments of this question, we received nearly 2,000 replies! 
Out of these responses, here were some of our favorites:
 We asked: Who is your favorite Saint, and why?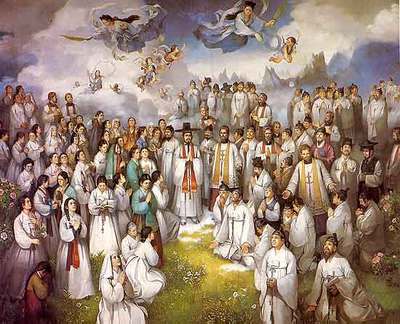 Some people made simple saint statements.

Some decided that you can't just have one favorite!



There were people who tried to pick one....but couldn't. We understand how difficult it is!


The saints are always present. People gave examples of how a saint has worked in their life.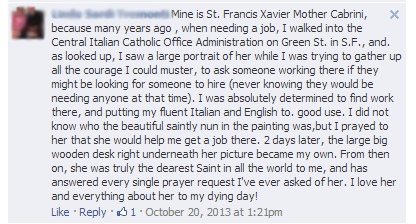 These individuals keep the memory of the saints alive.



Saints can be constant reminders of how to be a better Catholic.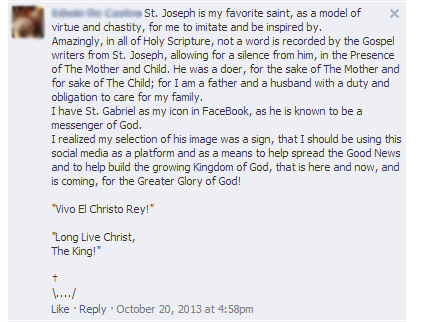 And my favorite comment ends with: "it's never too late to be a great saint"!

Thank you for all of your comments,
the saints are truly at work in our lives!