The season of Advent, which prepares us for Christmas, is closely tied to the season of Lent, which prepares us for Easter. Both seasons feature the liturgical color of purple, and both are a time of inward searching and waiting.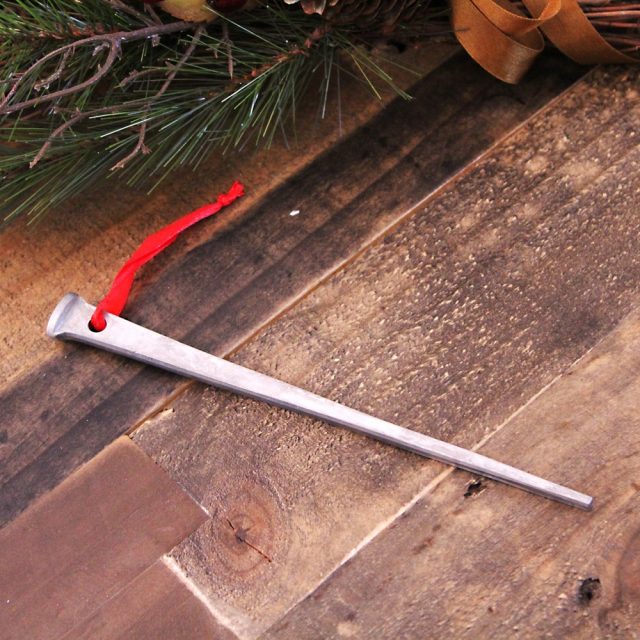 The tradition of the Christmas Nail is another way to tie the mystery of Christ's birth with the salvation He won for us at Easter. This metal nail is made in the style of those believed to have pierced Jesus' hands and feet as He was crucified. An intimate tradition, the hanging of the Christmas Nail helps Christian families remember the real meaning of Christmas. While you can hang it to be seen along with the rest of your ornaments, one special tradition with this piece is to place it deep within the tree, near the trunk, in a location only known by the family.
The Christmas Nail poem:
"This is The Christmas Nail.
It is to be hung on a sturdy branch,
a branch near the trunk,
a branch that will hold such a spike
without being noticed by well-wishers
dropping by to admire one's tinseled tree.
The nail is known only to the home that hangs it.
Understood only by the heart that knows its significance.
It is hung with the thought
that the Christmas tree but foreshadows the Christ-tree
which only He could decorate for us,
ornamented with nails as this."
This article has been updated and was originally published in November 2010. © The Catholic Company. All rights reserved.