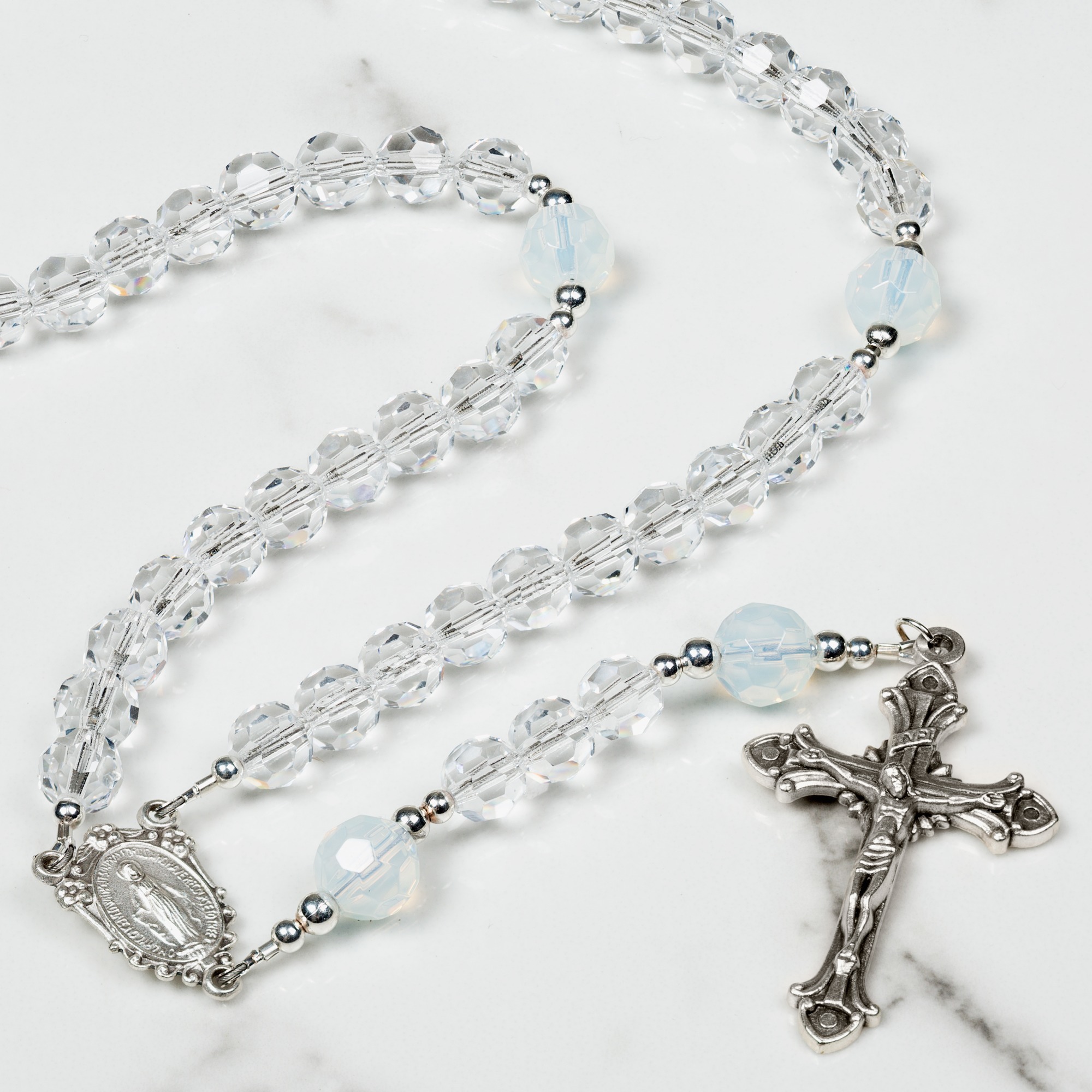 Opal is the cherished October birthstone. This precious gemstone was held in high honor among many of the ancient cultures. The Romans, for example, named this stone, "Cupid Paederos" which means "a child as beautiful as love".
Many ancient kings and nobility wore opal in their crowns as protection for their eyesight and a ward against evil. Furthermore, in many ancient cultures opal was crushed up and given to people suffering from nightmares.
This October birthstone poem speaks to the commonly attributed tradition of healing given to opal:
"October's child is born for woe,
And life's vicissitudes must know,
But lay an opal on her breast,
And hope will lull those woes to rest."
Opal is also traditionally symbolic of faithfulness. Its particular association with eyesight connects to the Gospel teaching that "the eye is the light of the whole body", and the importance of seeing with the eyes of faith, as St. Paul exhorts believers to "walk by faith and not by sight."
A great way to give the October birthstone is with an October birthstone rosary. October birthstone rosaries combine both the beauty of the opal with a devotional of encouragement and contemplation for your loved one in his or her prayer life. If you would like to learn more about rosaries, birthstones, or birthstone rosaries, then please see the Birthstone Rosaries Guide.
This article has been updated and was originally published in October 2012. © The Catholic Company. All rights reserved.