This article is the second part of a previous post: Our Lady of Mount Carmel: The Legacy of Elijah.
Carmelites: Living Like Elijah
Many faithful men went to Mount Carmel in the Holy Land to live as hermits in imitation of the Prophet Elijah. Over time a community developed informally. By the 1200's this group desired to order their lives around a structured rule. At the direction of St. Albert, then Patriarch of Jerusalem, they were given a formal Rule of Life.
They lived in general solitude as they prayed and fasted, but they built a church and came together for prayer during the day. They named the church after Our Lady under the title of Our Lady of Mt. Carmel. It is said to be the first church named after the Mother of God.
The heritage of the Carmelites reaches back to that time, and so does the Brown Scapular given to St. Simon Stock by the Blessed Mother. Mary gave the scapular to St. Simon during a time of great challenge and difficulty.
Read How to Use the Brown Scapular
She made specific promises to the faithful who wear her Brown Scapular and live a life of grace. This sacramental has been a special treasure of the Church throughout the ages.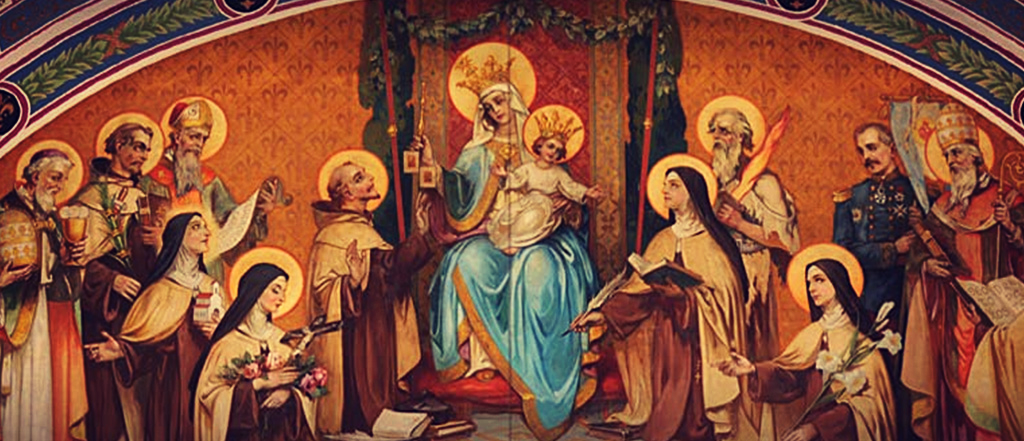 The Saints of Carmel
Read A Prayer to Our Lady of Mt. Carmel
These holy men and women of Carmel all shared a life of interior union with God through prayer. They bear witness to His great love for us in the world. Like all Carmelites, they lived under the spiritual motherhood and patronage of Mary, Our Lady of Mt. Carmel. Mary's way of life is for the Carmelite, a model of being conformed to Christ. Mary is Mother of the Carmelite Order. Her feast day is celebrated on July 16th.
So the Carmelite heart is a heart for us all, and the Carmelite way of perfection is an invitation to all Catholics living in the world today.
Our Lady of Mount Carmel, pray for us!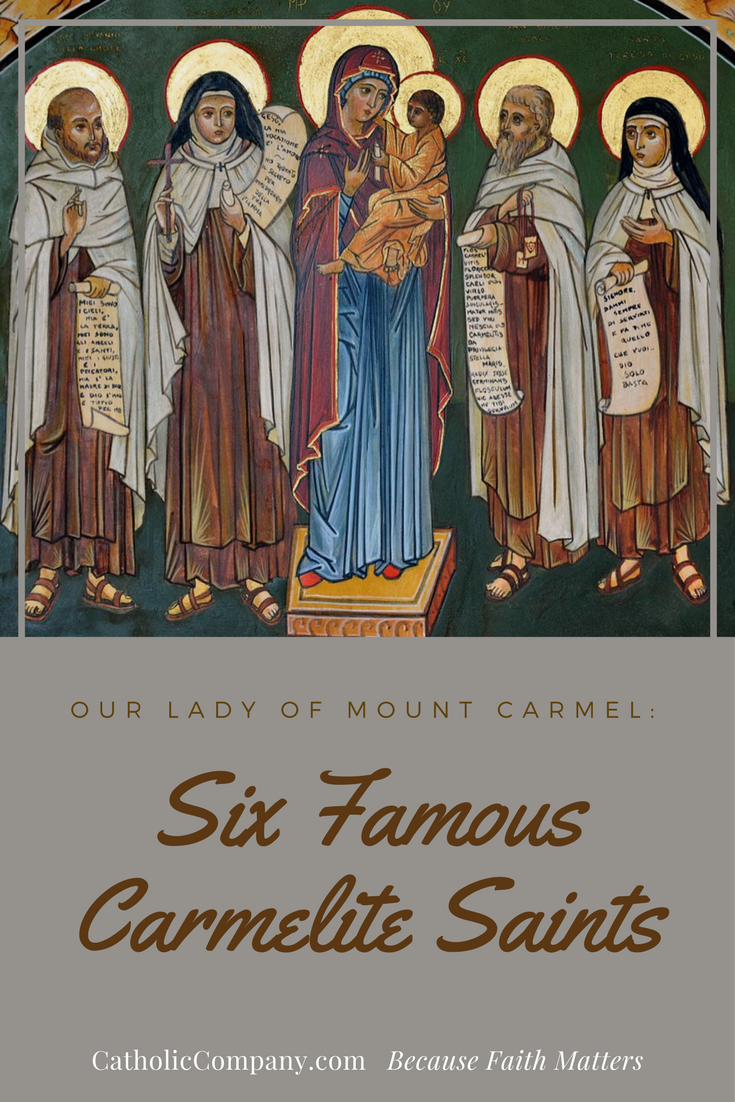 This article has been updated and was originally published in July 2012. © The Catholic Company