March 19th is the feast day of the patron of the universal church, fathers, families, married people, and much more: Saint Joseph.
St. Joseph is one of the more obscure saints, and everything we know about him comes from Scripture. On the basic level we know that he was a poor carpenter of the line of King David. We also know that he is the foster father of Jesus and the earthly spouse of Mary the Mother of God.
Although we have no words spoken by Joseph recorded in Scripture, the stories of his life, upon reflection, reveal much. From Scripture we can see that Saint Joseph was a righteous man who demonstrated the virtues of compassion, courage, faith, and love of Jesus and Mary, to name a few.
He shows his love and compassion in that he planned on divorcing Mary quietly when he discovered that she was pregnant. He demonstrates his faith and courage in fleeing into a strange land away from everything he knew in order to protect his wife and her Child.
Read next Novena Prayer to St. Joseph
St. Joseph said "yes" to God by adopting Jesus, the Incarnate Son of God, as his own Child. Joseph's "yes" is very similar to the "yes" of Mary: just as it demonstrated her humility and obedience, so it also demonstrates his.
Despite all that we know, we still have many unanswered questions about St. Joseph. Here are a few:
- Where and when was he born? How old was he when he married the Blessed Virgin Mary?
- How did he spend his days with Jesus and Mary as a husband and father? What was life like for the Holy Family?
- How and when did Saint Joseph die? Saint Joseph, according to the Gospels, is not mentioned at all during Jesus' public ministry, death, and resurrection. This leads many scholars to believe that he died sometime before Jesus' 30th year.
There is much left to learn about St. Joseph that will only be revealed in heaven. However, God sometimes chooses to reveal the lives of the saints to the holy mystics, for example, St. Anne Catherine Emmerich. Read A Mystic's Glimpse into the Early Life of St. Joseph.
We know that Joseph embraced Jesus as his own son, and loved him dearly. He was a man of great faith and obedience to God, making him the patron of fathers and families.
It is a tradition in many Catholic homes to honor St. Joseph on his feast day by setting up St. Joseph altars in their homes. What is your favorite way to honor St. Joseph? Please comment below!
Read next: This Prayer to St. Joseph Dates to 50 A.D.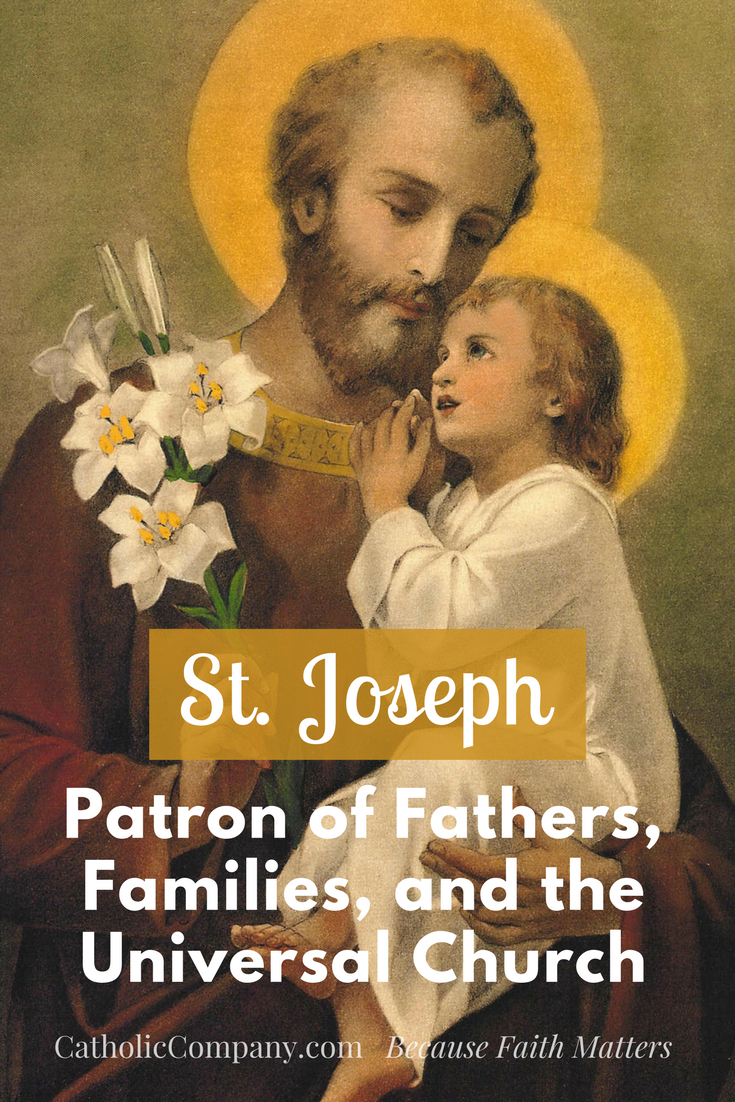 This article as been updated and was originally published in March 2012. © The Catholic Company. All rights reserved.